An Interview with
'Jim Crean'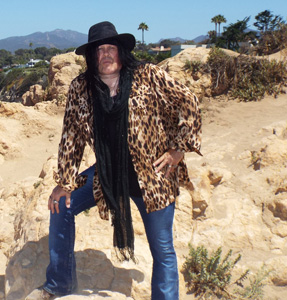 Solo Artist & also Frontman of 'The Appice Brothers'
& 'Hair Nation' that took place late September, 2016.
Interviewed by Glenn Milligan.
Glenn: Why did you call the album 'Insatiable' – and also which came first, the album or the song? A big thank you for placing me and Metalliville in the thank you list by the way! That means a lot!
Jim: I actually had the title before the song and you are welcome for the special thanks!
Glenn: Tell us the story behind the front cover and do they happen to be your pet cats by any chance? Only kiddin! Where do the cats originate from?
Jim: The cover was designed by the amazing Ed Unitsky & the photo's were taken by my Fiancee, Colleen at Point Dume Beach in Malibu California where they filmed the original 'Planet Of The Apes' (1968) Movie! As far as the cats goes, it just looked cool.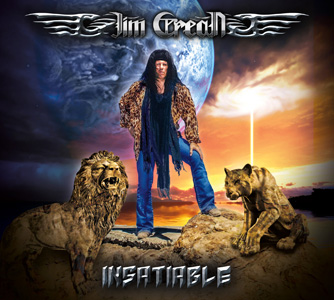 Glenn: You look like 'Glam King of the Mountain' up there, if you were a king, what would be top of your list and how would you make things great in music and world overall?
Jim: Ha! Well bringing back 'Live Music' would be the first thing on my list.
Glenn: Tell us about the back cover and where that idea came from?
Jim: Again, Ed came up with concept based off the photo's Colleen took.
Glenn: Nice house by the way as well! Take it that's your parents place right? Only jokin! Just curious what inspired that image as it's rather majestic looking with the crowd in the front too?
Jim: The live picture with the crowd was an image already put together and the rest put the elegance flavor to it.
Glenn: On the inside cover is an amazing collage of featuring the guys who appear on the album in a medieval look. What is it about that period that obviously inspires you from an image point of view and if you were around in that period in time what could you see yourself doing and why?
Jim: Not sure? Ed came up with that concept and I thought it was Amazing!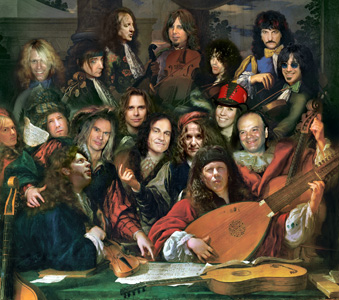 Glenn: Why did you decide to have Don Jamieson from 'That Metal Show' do the introduction for the album and what did it take to make it happen?
Jim: Don is a friend of mine and originally was going to write the liner notes, but I thought it would be very cool to have him introduce the record. He has an amazing speaking voice and is very knowledgeable with music. 'That Metal Show' was by far the best show ever on TV.
Glenn: What made you decide to sign with 'Rocker Records' that Carmine owns and how is it going so far being on that label?
Jim: It is an honor to be on Carmine's Label! It has opened up so many doors for me because he is so respected in the music business.
Glenn: What Songs meant most on the album and why?
Jim: I Really Love my originals on the record by I love 'Can't Find My Way', that Features myself & my great friend, Mike Tramp (White Lion) as a duet style. I also love 'Caught In The Middle' that features myself & one of my influences Frank Dimino (Angel) as duet style and Jimmy Bain (Dio/Rainbow) which was his last ever recording.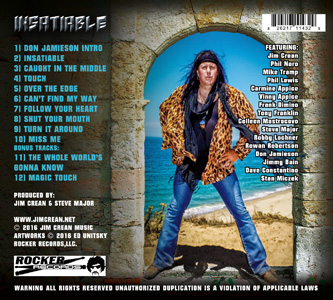 Glenn: What influenced the songs 'Touch'; 'Follow Your Heart'; 'Turn It Around' and 'Miss Me' both musically and lyrically?
Jim: I write about personal & current experiences.
Glenn: Love the fact that on 'Shut Your Mouth' the drums are faded up bit by bit. Was that a decision made before the album was made or did you realise how good this could be during the initial mixing process?
Jim: My amazing Producer, Steve Major came up with that idea during post-production. I love it.
Glenn: How long did it take to record the album and what would you say were the Stand-out times for you during the process?
Jim: It took about 6 months to record. The highlights were recording together with all the players and recording at so many amazing studio's across the country.
Glenn: Were any vocal effects used at all on the album and if so what and for what reasons?
Jim: Some were used to create certain sounds, emotions & moments.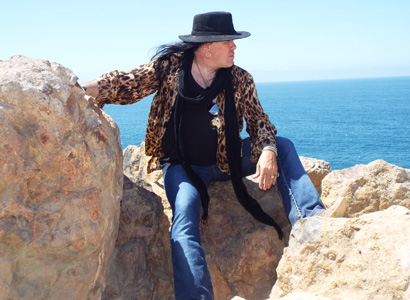 Glenn: Were parts flown in for the songs from various people via the Internet which happens a lot these days as I remember Carmine himself telling me?
Jim: Yes and some songs, just because of everyone's extensive touring schedule etc.
Glenn: What were the main reasons for recording the album in a variety of different studios around North America and also Canada? Which studios were the best for what when it came to certain instruments or vocal duties? Did you have any particular favourite studios from them all and if so, why?
Jim: We recorded in Toronto, Los Angeles, Las Vegas, NYC, Buffalo, Montana while on the road and to get certain sounds etc.
Glenn: Who were you most happy about appearing on the album and why?
Jim: Wow - that's a tough question. I was fortune enough to get all my friends on it that are some of the best musicians in the world!
Glenn: Why did you decide to feature an album that was part covers and part originals as opposed to a just original material? Are some of the covers songs you like doing in the band 'Hair Nation'?
Jim: The cover's just came together that way. All songs that I have love throughout my 35 plus years performing.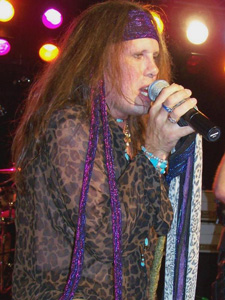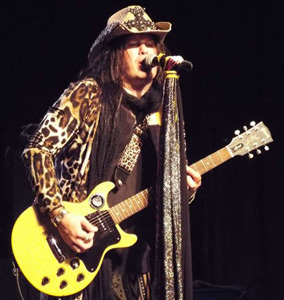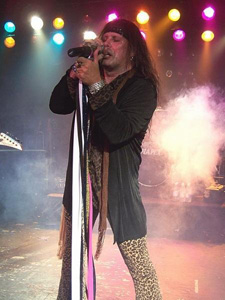 Glenn: There's a few cover songs on the album. What inspired you to record those particular songs for example 'Over The Edge' by LA Guns; 'Magic Touch' by Kiss; Dio's 'Caught In The Middle'?
Jim: 'Over The Edge' came together because my dear friend and original Member from LA Guns, Phil Lewis is on background Vocals! With regard to 'Magic Touch', I originally recorded for a KISS tribute CD, 'A World With Hero's' that featured some really famous big name player's on it. It came out so well that we decided to place it as a bonus track. 'Caught In The Middle' is a tribute to my favourite singer Ronnie James Dio and features the original rhythm section of Vinny Appice & Jimmy Bain!
Glenn: Talking of LA Guns, I see that Phil Lewis does backing vocals on his own song – how was that for you and him? That must have been surreal and a pure joy to do that!
Jim: Yes it was! Phil is an amazing singer & even better person & friend of mine!
Glenn: Same question with regard to having Mike Tramp featured on his own song, 'Can't Find My Way'?
Jim: Mike is by far the real deal! In all my years in the business, Mike is the most grounded Musician I have ever known! Another great friend of mine.
Glenn: I see you supported a recent show with Mike too. How was that night and what things made it special?
Jim: Yes i did multiple shows with Mike! It was a great Tour. Mike does a amazing job with his acoustic act.A Lot of musicians do it these days, however he has it down & does it right!
Glenn: This is probably the last ever released album to feature, the late Jimmy Bain how does that make you feel and how did it come to be – tell us about that session.
Jim: Yes it is bittersweet. Jimmy was such a great guy. Myself & Vinny asked him to play on the song and he was really excited to appear! He never did get to hear the final mastered result.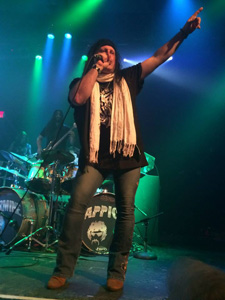 Glenn: What songs have you been playing live from the 'Insatiable' album and what made you decide to choose them?
Jim: 'Miss Me' has been a big crowd favorite that features one of my favorite guitarist's and friends, Dave Constantino & my Fiancée, Colleen!
Glenn: Congratulations on getting the album in 'Record Theatre'! Where else would you like to see carry the album as I feel it should be in many big stores all over the USA, Europe and beyond. What will it take to make that happen?
Jim: As we speak, I am under negotiations with a really big Distributor Worldwide!
Glenn: What various forthcoming shows overall are you looking forward to with regard to both 'The Appice Brothers' as well as solo and why?
Jim: We will be going overseas with The Appice Brothers to Australia & South America!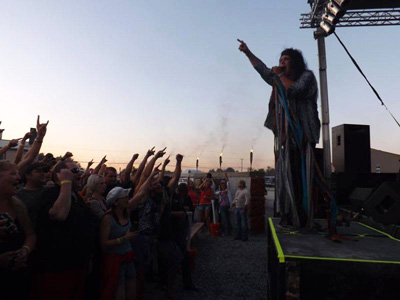 Glenn: Any particular areas of the USA that you love playing in and also visiting overall and why?
Jim: Los Angeles is my favorite and all of the West Coast. I really have a strong fan base there.
Glenn: What else would you like to discuss we haven't covered so far?
Jim: Please find me on Facebook and my official website JIMCREAN.NET.
Glenn: What else do you enjoy doing when not involved in music and why?
Jim: Spending time with my family.
Glenn: What does the rest of 2016 and over into 2017 hold for Jim Crean that you are looking mighty forward to?
Jim: Hoping that the world with get exposed to the new Record!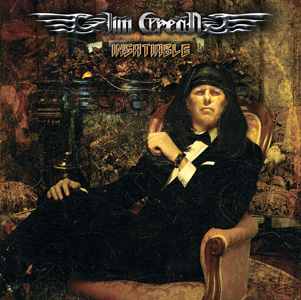 A big thank you to Jim Crean for this great and to the point Interview!
All images used come courtesy of Jim Crean.