December
BLACK ACES - Shot In The Dark
(Bad Reputation - 2016)
Not to be mistaken for an Ozzy covers album - Oz (the country) have always been famed for bawdy, bar-room-trashing, boogie-ridden hard rock since the birth of the genre... and latest national discoveries Black Aces are certainly no exception. While opener 'Shot...' sounds like a recycled AC/DC number, this dangerous band's debut album sets about without messing. Cranked-up rhythms and catchy choruses, shouted more than sung by frontman Tyler Kinder, rip up the surface as they roar along.
Guitars that sound set for blues, metal and punk mode all in one flick of the switch, and fast, short solos stop anyone having too long a wait for the closing chorus to come up behind. With a two -week UK tour recently in their wake, songs like 'Girl Like You', 'Back On The Chain', 'Sick As A Dog', 'I'm Your Nightmare', 'Let It Roll', 'Rough Touch' and '(Take it To) The Wire' have been getting the reception - and reputation - they evidently deserve.
Fair-effing-dinkum to this one!!!
9/10
By Dave Attrill
VERY RECOMMENDED IF YOU LIKE: AC/DC, Airbourne, Rose Tattoo, The Darkness & Girlschool.
NET: www blackacesrock.com
BLACK HOLE RAVEN - S/T
(CMP - 2016)
An album that starts with a two -and-a-half-minute track and ends on one lasting twelve has to get you wondering what's coming next.
German threesome Black Hole Raven hit the throttle with a hard rock bite in opener 'No Devils' before giving us hint with eight minute 'Gone Away'. Unusually this is the only other epic on the album with a platter of average length but far above average tracks for follow for at least the next seven. Niftily alternating between old fashioned heavy rock with hard-arsed grind and some prime quality prog matter, this band's debut album is fun if not borrowed.
Vocalist/guitarist/keysman Ralli Rock conducts the music along a razory husk of a voice that sometimes sounds like it was recorded in the back of a garage due to occasionally wavering production but with the Purple-esque seventies drive of Down The Drain' and the riff laden blues guitar of 'Song For The Lost' to back it with himself, the raw, archaic output plays sweet on my ears. 'Lil' Soul Blues' opens with a very Jon Lord sounding sustained keyboard before some tasty guitar ripples into the opening verse.
'The Dirt', 'Don't Cry' and 'Do Not Love Me' rock away in the maintained yesterday fashion and sound fantastically proficient in their art, sitting around sultry ballad 'Heart For Sale' seems not to lessen the overall momentum. Closing number 'Welcome' plays a classic trick on the listener by providing a punchy number with several minutes of distorted sounds and directionless instrumental ramblings afterwards, making up the extensive length playing duration. Not their best moment of the album, BHR nonetheless serve up a whopper with this offering.
Ralli, accompanied by bandmates Kai Neufang (drums) and Molly Hautz (bass) make for a s**t-scary blues rock machine and despite over-borrowing from their influences in spots, sell themselves very well on this first outing.
9/10
By Dave Attrill
RECOMMENDED IF YOU LIKE: Led Zeppelin, Free, Rainbow & Mott The Hoople.
NET: blackholeraven.com

BLACK NEON NIGHTS - Rise Up
(S/R - 2016)
The British created it, the British can play it - the motto should read.
Liverpudlian quarter, Black Neon Knights show where their sticks lie, that being right in the sandpit marked no-messing-about traditional classic hard rock. Driving guitars from frontman Paul Naylor rattle and rumble every song of the ten on this album at you in all their olde English seventies rawness, which his punkish snake-like vocal range seems created to accompany.
Sweeping from infectious choruses into slick lead solos, tracks in the shape of 'Into The Lake', 'Fires of Oblivion', 'Necromancer', 'Season Of The Damned' and the Iggy Pop like 'Go To Hell' lick up the tarmac and spit it back over the top of the microphone at you. Wild, angry and attitude-packed all the way, Black Neon Nights rise up to reap the sword for this undying subgenre, and wave it dangerously in your face while doing.
9/10
By Dave Attrill
RECOMMENDED IF YOU LIKE: Free, The Answer, Bad Company, Deep Purple & Led Zeppelin.
NET: www.facebook.com/therealBNK
AVAILABLE VIA: Blackneonknightsmusic.bandcamp.com, Amazon.co.uk, iTunes.apple.com & play.spotify.com
BREAD OVER BOMBS - S/T
(S/R - 2016)
Named inspired by lead singer Bradford Mitchell's charity work for food banks in the US, this LA lot are mistakenly labelled as AOR on the promo.
A willowing alternative sound welcomes you into opening number 'Under' with a grindy guitar intervention at the chorus stage. Setting a rough template for the rest of the course, cuts such as 'Mom', 'Live', 'Runaway', 'Revolution Now' (the only title containing more than one word) and ''Please' are pretty appetising and included some startling Ozzy Osbourne-like vocal turns.
Going over to the flip side, the synthesiser fills irritate on more than their fair share of spots, sadly overcooking a sweet seventies progressive edge that is already in there as a natural element. Definitely not one to avoid however, and all done in a good cause, Bread Over Bombs bring some fair old potential to the table in their material.
Look out for it where possible.
7/10
By Dave Attrill
RECOMMENDED IF YOU LIKE: ELO, The Beatles & Procul Harum.
NET: breadoverbombs.org

BREAK THE SENSES - Perfect Nature
(Rock CD Records - 2016)
Break the Senses are a young Spanish outfit whose debut album begins promisingly....and ends promisingly - and some.
Meaty grunge guitars greet you at the door and escort you along quite a tour. Alternative, prog, power pop and plenty more little items show up on display in both dirty and delicate ways as suits. Most importantly, singer Ana Rocio owns a range that suits any direction taken across the course of the twelve numbers, which are all based around her own vast and versatile guitar arrangements.
Soft in many places, sharp and driving in others, 'Perfect Nature' is a fine opening performance from this young outfit, and very preferably not the last.
8/10

By Dave Attrill
RECOMMENDED IF YOU LIKE: Nickelback, Cranberries, Coheed and Cambria & The Cure.
July
BAREKNUCKLE BULLSEYE - Extra Extra
(S/R - 2015)
Bareknuckle Bullseye - sounding like Jim Bowen's binned the dartboard in favour of a boxing ring. That said, he might be a bit old to keep up with this Illnois quintet.
Terrifying - but not terrible - testosterone-drilled punk metal with muscle and massive stone balls smashes its knuckles straight at your face in twelve straight blows. From the Sick Of It All -esque Speed punk fury of the opening title cut, 'No Same', 'Shut Up and Smile' and 'Thrones Of War' to the prog metal bound of 'Bored' and even ballad-oriented offerings such as 'The Bridge', chance to calm down is strictly not granted.
Tight on solos, yet tightly performed, 'Extra Extra' scores a pretty scary one hundred-and-eighty equipped with a fearsome hybrid that is helped by singer Aaron's Staley-meets-Hetfield snarl, along the lethal twin guitar wall lying below that also boasts an occasional Maiden-ness to it.
Just take a look at what you could be hearing.
9/10
By Dave Attrill
NET: www.bareknucklebullseye.com
Graham Bonnet – Line Up
(HNE Recordings/Cherry Red – 2016)
A re-release of a classic Graham Bonnet album that originally came out back in 1981 before joining MSG.
It's one to get excited about actually since it features two of his finest solo moments that are next to each – the milestones that are 'Night Games' and 'S.O.S' that are staple parts of the legends live set list!
The band line-up is impressive too with Micky Moody (Guitar), Jon Lord (Organ), Cozy Powell (Drums) and Gary Twigg (Bass) with even Status Quo's Francis Rossi lending a helping hand too.
Love Graham's cover of the Phil Spector fave 'Be My Baby'; the electro-Quo'ness of 'Liar' that's sounds like it comes from an American B-Movie or the closing slow-rocker 'Set Me free' with steel drums that are rarely heard in this genre at all making this very much close to a one-off.
We are even spoilt with 4 bonus tracks with the B-Side 'Bad Days Are Gone' being strong enough to be an album track. A release that's good for it's time.
8/10
By Glenn Milligan
The Boyscout – My Route 66 (Special Edition)
(Sonic Revolution – 2015)
A collection of cover songs featuring an array of well known and lesser known frontmen as well as three songs done by The Boyscout himself.
10 cuts on this one with half of them really getting my attention, the best of which are Michael Voss doing Poison's 'Ride The Wind' & Paul Shortino's take of 'Wheels In The Sky' by Journey whilst runners up are ex-Bonfire frontman's bawl of Steppenwolf's 'Born To Be Wild' or Tony Carey's rendition of The Eagle's 'Take It Easy'.
As a bonus we get his album 'Blood Red Roses – A Rock Fantasy' which has 12 great AOR based tracks – many of which are about losing love and not being too happy about what live throws at us. Highlights of it include the opening 'Sexy Taxi Driver'; a cover of White Lion's 'When The Children Cry' and a knockout duet with Robin Beck that is 'Hey, I Love You'.
Overall it's a pretty good set.
7.5/10
By Glenn Milligan
BROKEN DOWN - The Other Shore
(Altsphere Production - 2016)
Broken down into different parts, we can pull out prog, grunge, pop, industrial, thrash, punk and sludge metal at first grapple here.
This highly unusual amalgam of experimental noises appeals slowly but sitting through it, deciding after each track whether to stop or spin onward to the next is shockingly difficult. Trippy samples and straggly beats soak up each track close to saturating any appraisable hook Broken Down even began trying to make.
Crunchier cuts such as the title cut with its aggressive chorus shout do the album justice, as does some swish piano propelling instrumental number 'Rearview Mirror' yet a lot is swallowed up in the other sadly overcooked elements. Some things are best in small measures, applied stood from a distance...the other shore almost ends up being advisable for listening from in this case.
5.5/10
By Dave Attrill
The Bullhounds – To Rock & To Serve
(Rock Bastard Records – 2016)
Bar room rock that sounds great if you can get past the gratey drunk sounding vocals of frontman, Erling Dale – though it didn't do Shane McGowan any harm did it? LOL! At other points he sounds great!
To cut a long story short Mr. Dale is a long term friend of The Georgia Satellites and Rick Richards of the said band said he always wanted to be the guitarist if he made an album. Bassist, Keith Christopher is a pre-GS member, while Drummer, Mauro Magellan is also in Dan Baird's own band (the original GS frontman if you did not know already).
Funnily enough, they comes across like The Georgia Satellites with highlights being the 12 bar slide guitar filled 'Everybody For Themselves'; the humorously titled rock 'Eff That' and the travelling hell of 'Jack & No Spare'. Then later there's 'No Control' and the hatred to an old girlfriend that closes the album called 'Woman'.
Entertaining.
8/10
By Glenn Milligan
January/February 2016
Berry Quincy – Tuesday
(S/R – 2015)
One of those quirky outfits that you can't really stick into any category at all – well they are from Belgium – nuff said right?
There's rock, pop blues, soul and its all pretty good to say the least with standouts being the blues-rock of 'Wrong'; the retro-folky-jazz of 'Subtle World' that reminds me of Curtis Eller or the atmospheric Pink Floyd like closer 'End Of The Line'.
Interesting stuff right here.
7.5/10
By Glenn Milligan
Big Rolling Wheel – S/T
(S/R – 2015)
A blues trio from Lisbon Portugal who have got great chops musically but the accent from the Louis Armstrong meets Joe Cocker vocalist (J. Cordeiro) sadly spoils it for me since I much prefer the authentic American voice.
Highlights though on here though include the harmonica starting 'All The Mystery'; the slow 'n' funky 'I Miss You'. Apart from that its unremarkably cheesey and very skippable.
5/10
By Glenn Milligan
December
Babylon A.D. – Live @ XXV
(Apocalypse Records – 2015)
Captured live in Newark and Concord, CA, Denver, CO and Nottingham Rock City and released on the 25th anniversary of bands.
Fill your speakers with the sounds of Derek Davis and the boys rocking up venues with the likes of 'Back In Babylon'; 'Hammer Swings Down'; the acoustic starting 'Sally Danced' or the ballsy 'Kid Goes Wild' that has an MC5 feel about it.
Good Stuff!
8/10
By Glenn Milligan
Micke Bjorkof & Blue Strip – Ain't Bad Yet
(Hokahey! Records – 2015)
A fabulous blues band from Finland who can absolutely deliver the goods like they are from the good ole US of A.
Little wonder that this album was recorded at the world famous Rockfield Studios in Wales – these guys deserve no less and blow you away with a heavy slab of authenticity with cuts like the opening 'Last Train To Memphis' with it's gutsy slide-work; 'Troublemaker' with beautiful country edges; 'It Ain't Bad Yet'with killer echoeing dobro sounds and the deep New Orleans like Gri-Gris'ness of the closer 'In Chains'.
Outstanding!
10/10
By Glenn Milligan
Black Sand – Stand Up
(S/R – 2015)
Rock band from Austra with a dude called Walter on vocals who has old man, deep sound to him on this 9 tracker.
An album with a few highlights but those vocals utterly ruin overall. It's rather skippable though it has few good cuts like the opening Stoner blues of 'Don't Tell Me'; the gutsy 'Wolf Song' but its killed off by bad sound in songs like 'Mama' or the dire 'Black 7'.
Nevermind!
5/10
By Glenn Milligan
BLACK SUNDAY - A Ghost In The City
(S/R -2015)
Norwegian rockers Black Sunday are a boisterous machine from the beginning of their forty minute aggro rock assault to the end.
Dirty punk metal anthems are delivered with power and panache and plenty of substance. Soloing for a whole minute at the start of an opening track is not often the done thing but 'Are You Ready' is answered with a 'yes' for us, as they then unleash their adrenaline-coated vegeance. Short, lethal, low-slung guitar anthems such A Friend From The Dead', 'A Ghost In the City', 'Master In Disguise', 'Black Sunday Morning' and 'King Of Desire' are cursed by the heard-one-heard-them-all treatment but I'd soon sit through the full eleven when they are this frightening..
With a vocal leaning halfway between big Hollywood names but retaining a few British punk moments , notably 'Hey Bitch', Black Sunday's sound is one to beware of ignoring. Gritty, no-nonsense punk n'roll gifted by another great Nordic musical horse.
Sweet stuff.
8/10
By Dave Attrill
RECOMMENDED IF YOU LIKE: Hellacopters & The Almighty.
NET: www.facebook.com/blacksundaynorway
BLINDCAT - Black Liquid
(S/R - 2015)
When any rock album you play begins with 'Aye, aye, aye, aye, aye aye, aye' you have to seriously wonder what is to follow next, (not to mention what sort of black liquid they might have been abusing in their time, exactly) In the case of Italian rockers, BlindCat, it is just a muscular ten-track hard rock workout with no questions asked.
Tough, unrelenting grinding guitars and slick solo lines on top, pepper numbers such as 'An Ordinary Day', 'Fairland', 'Under The Sun', 'Premonition' and 'Journey' with class and a complete lack of pretence and that is before frontman Gianbattista Recchia gets chance. His scorn-entrenched Vedder meets Weiland pipes settle very well on top of the towering wavy chords and you can feel 'The New Farm' opening its gate to shepherd you in at first listen.
No pussyfooting about in the slightest, Blindcat see Italy strike back yet again with more of their best.
8/10
By Dave Attrill
RECOMMENDED IF YOU LIKE: Bush, Alice In Chains, Velvet Revolver & Puddle Of Mudd.
NET: www.facebook.com/theblindcatproject
Burnerhead – A Wild Ride
(Hoopymusic – 2015)
Ooh yeah – I like the sound of these German boys who rock it up but the lead vocals are a bit weak sounding and don't grab you enough.
There's the humourous and horny 'Atlanta F*ck' but the opening of 'I Got No Title For This Song' just sounds like G'N'R's 'It's so easy' whilst 'Sex, Drugs And Rock Roll' rips of Chris Isaak's 'Wicked Game'. 'Ready To Drink' – the albums closer is a killer track though.
Okay.
6/10
By Glenn Milligan
November
BEAT THE DRAG - What's The Damage
(Pawn Shop Rock Star records - 2015)
Beat the drag, they certainly do...well at least halfway into it. This Hollywood trio hit hard with hard, high-speed punk n'roll, licking up all the road around them as they tear into the sunset.
Despite their dirty, rough and ready attribute, BTD however start to let the drag catch up again by the seventh or eighth tune and its soon difficult not to get that sense of the same track being blasted at you eleven times in a row. Weighty choruses such as 'Insignificant Other' however steal the redemption back into what is at times an attractive listen with nippy little lead solos and a sassy throat in leader Trev.
The damage is not too serious but some rust may still need a touch of WD40 before long to keep it running as smoothly. Attitude packed as always, nonetheless, Beat The Drag's debut full-length offering will find itself many a place on your whisky-bottle-laden bedroom shelves.
7.5/10
By Dave Attrill
RECOMMENDED IF YOU LIKE: Backyard Babies, Adam Bomb & Hellacopters.
NET: www.beatthedrag.com
July
The Blues Mystery – Diesel Rock
(PBR Record – 2015)
Blues, Rock and Funk that has a kind of twist of the old and dare I say newer sound from Switzerland with a lead vocalist in Willy Matt who sounds like he is trying to take of Mick Jagger if he was a black dude.
It's an overall splendid album and outstanding cuts on here in my humble opinion are the opening 'Grimaces On The Bad Moon' that starts with a raw tastly slab of slide guitar work; the deep 'n' slow bluesing 'Half A Man' that comes complete with some marvellous raspy wailing harp.Then there's the stomping ZZ Top like 'I'm Coming Back'; the funky almost disco vibe of'With Just One Look' that would fit well on a late 70's or early 80's Stones album and the great bluesy title track 'Diesel Rock'.
Very addictive.
9/10
By Glenn Milligan
Burn Cycle – Ignition (E.P.)
(S/R – 2015)
A brand new outfit from L.A. that feature Boads booming the Bass; Eggers & Sampson cranking up Guitar; Torrey taking care of Drums and Wreck insanely vocalising this Metal melting pot of chaos that's been fantastically Produced by Alex Kane (of Life, Sex, Death, Ant-Product and now Richie Ramone).
They blast right at ya on this 4-track that goes at a million miles an hour in a short length of time. Opener 'Married To The Fist' immediately grabs your attention with Wrecks wild vocals and heavy 'n' fat sounds from rest of the guys.'LOB' crushes you with it's racing 'n' pulverising arrangement and I dig 'Killigan's Island that has Faith No More quirkiness meets Ozzy Osbourne (Wylde era) about it while 'Elbow Room' is a killer bit of brutality with a medieval classical guitar intro that fools you that it's gonna be a gentle an relaxing ride. Overall these songs are extremely addictive – just set your CD player to repeat!
Look out for these guys in California and beyond as they are truly firing it up on full heat.
8/10
By Glenn Milligan
May
Bend Sinister – Animals
(File Under Music – 2014)
From the outset these guys remind me of who formed 2001 in Kelowna, British Columbia who are campish to say the least with musical perfection.
Vocalist, reminds me soundwise of the frontman of Wolfmother while that Hammond organ keeps sticking Uriah Heep and Deep Purple to the forefront of my mind too. Standouts here include the opener 'Best Of You' that's like Queen, ELO and Pink Floyd all rolled into one, the fast but bluesy almost Yardbirds like 'I Got Love' or the racing and well-harmonied 'Thunder And Lightning' or the epic big closer 'It Will Never End' – but it does actually.
Decent.
8/10
By Glenn Milligan
Brittney's Rage – S/T
(S/R – 2015)
Excellent female fronted band from El Paso, Texas who deserved to go far and I expect will do one day.
They have some excellent songs on this demo disc, my personal fave being the rocking and staying in your head 'Set Me Free' – a sure-fine hit. Then there's 'Falling' with Tony Muela's monstrous sounding guitar solo and Brittney's multi-tracked vocals or the dark 'n' bowl trembling pummelling 'Cutting Deeper'.

A professionally recorded album would be phenomenal from these Texans for sure but this is great as a taster so far.
8/10
By Glenn Milligan

Reto Burrell – Lucky Charm
(Blue Rose Records – 2014)
Americana sounding dude from Switzerland who at times has a Beatley sound to his acoustic guitar led but full band like album.
There are some beautiful magical moments on here that musically glide you harmoniously along right the way through the 10/11 track album with highlights including the twangy 'Come Rain Come Shine' that is like country meets Enuff 'Z' Nuff and the cracking harmonica starting 'Everybody's Sneaking Around' that puts me in mind of Tom Petty a bit –as does 'Hit The Ground'.
Then there's the power ballad with the short wailing bluesy like solo that is 'The Reason Why' or the singalong chorus on the deutted 'Hal Your Love Is Fine'. You are one lucky person is this album falls on your lap like it did me.
Great release.

9/10
By Glenn Milligan
Jo Burt – Indestructible
(Songsun Ltd – 2013)
A dude who was actually a one-time member of Black Sabbath during 1987's Tour of The Eternal Idol, taking the bass guitar role not to mention working alongside guys like Freddie Mercury and The Troggs.
He calls his style Anglicana and it's chilled and laid back but still strong enough to rock somewhat. You've never heard Black Sabbath's 'Paronoid like this before since Jo has slowed and stripped it down to the bare bones and turned it into a laid back, harmonious country blues number complete with dobro guitar and delicious female backing vocals. It gives the classic number a whole new lease of life.
'Free' is a great Southern Rock styled number with 'Sab Kuch Milega' having that Dixie vibe too with a childrens choir on there too with 'Hard Times' having a great riff and plenty of cowbell there. Then there's 'The Mess' that has a Lynyrd Skynyrd meets The Allman's gone late Beatley about it.
All round excellence.
10/10
By Glenn Milligan
April
BACKJUMPER - H.A.Z.E.
(Southern Brigade Records - 2014)
Backjumper are an Italian hardcore act with an extremely modern -day New York sound to their merit. Twisted round tight, fast and crunchy rhythms, these nine tunes are not quite in the two-minutes and gone vein but they are made up by quality and not quantity right along. Given a slight Death Magnetic-era Metallica sound to their guitar output, the grip-you-by-the-throat approach still comes from their shrieking, waspy vocal which does not read 'you may come up and and p**s me off' all over it, exactly.
Huge on attitude, tiny on originality, good on Italy for getting in on this genre properly.
8/10 By Dave Attrill
RECOMMENDED IF YOU LIKE: Vision Of Disorder, Sick Of It All, Madball & Rage Against The Machine.
NET: facebook.com/backjumper
BEN COTE BAND - Wax & Plastic
(S/R - 2015)
Noisy Massasuchets threesome BCB are likened to fellow statesmen Aerosmith on their Facebook page which came a surprise on hearing them.
Metallica, circa Black Album/Re-load comes to mind at first chord but a couple of songs in and the description is forgiven.
Mainman Ben Cote possesses a pleasantly Tyler-esque throat while his solos bring yet another locally bred act, Extreme to mind. Tripping on a few alternative logs on his way, Mr C and his two merry mates seldom stumble to the floor, running almost all the way across these thirteen tracks. Set hard in suss and angst at a nod to the power pop happenings of the rock scene in recent years, so many numbers like She's A Rocker, Ain't That Love, Without You, Fortune And Flame, Hollywood Angel and Horseshoes And Handgrenades sound like you may have met them before but then again that's because you might have this magnificent debut album already. And if not, why not?
8.5/10 By Dave Attrill
RECOMMENDED IF YOU LIKE: Nickelback & Led Zeppelin
February/March 2015
PAUL BIBBY - Invocations, Bliss & Lullabies
(Dead Fly Recordings - 2014)
British multi-instrumentalist/composer Paul Bibby seems obviously proficient at his art. Unfortunately while he knows his way round his instruments, guitars and keyboards in particular, goes without saying, getting a full lap round one of even just five tracks seems hard going. This mini-album sometimes feels like something he recorded for his industry friends to assess his output as I can't see it otherwise appealing to a great deal other than true die-hards. Steve Vai vibes start to emit with the solos of second track 'Bartok's Lullaby' so things start to read more as 'ok', yet that is where the needle firmly decides it will stay.
5/10
By Dave Attrill
BLUEMINDED - S/T (E.P)
(S/R - 2014)
Dutch fivesome BlueMinded might have taken nine months to reach our letterbox with this luscious little four-tracker but its fun once it comes up through the speakers. Smoothly vocalled pop-rock cuts with a keyboard sound that initially irritates but slowly dissolves amongst its better elements, BlueMinded's material is evocative of modern day melodic rock outfits such as Brit act Vega.Applying a little indie gel to your style is way less the crime that hardcore rock followers cite it to be, and if they were to give these boys a chance they would be converted where they lie. Electric and acoustic styles sit together like neighbours on a nippy little taster of the Netherlands next hottest product. Ni-ice.
9/10 By Dave Attrill
NET: www.blueminded.nl
BOTTOM - Hug Myself... All The Time
(Volume Addict Wreckords - 2014)
Nothing of any relation to Rik and Ade, this laughably titled US outfit are almost laughably bad to begin with. Frontwoman, Sina gargles opening tunes in a way not dissimilar to dreadful Brit act Defenestration. Three tracks into the run, however, as if someone had had a word in their ear, they begin to apply a more palatable demeanor but one that dodges back and forth between brisk, prog- edged metal and a bad female -fronted Bring Me The Horizon again. I might actually rephrase that as a somewhat-well-off man's version as this band do hoard a few hearable numbers herein along with some nice,speedy and also nearly blues-esque soloing. Giving them a few more marks than I otherwise might have, I hope it's more on the subtle side of their product that they continue hereonin to trade.
6/10
By Dave Attrill
BROKEN DOWN - First Spit
(Altsphere - 2014)
Broken Down are what this lot seriously needs to be to even understand their interesting take on metal even half way.
The French outfit's beyond-bizarre, cyber-crusted punk-metal-death throw-together deserves the points I give it just for its audacity and originality. That said, the tunes they pen are miles from terrible but having two covers in a seven track disc does tend to be a liberty. Of their best, 'I'm On A Roll' and 'A Hard Pill To Swallow' are the swiftest numbers to gel but its a slow one overall to get into if you're even a slight bit unused to this innovative mixture of styles.
7/10 By Dave Attrill
NET: www.broken-down.net
October
BAD DC – Ashes
(S/R - 2014)
"This goes out to all the chumps that say rock is dying...not on our watch." Well I knew Casio built some sturdy designs but that would still leave a stick mess if it were to happen. Naff jokes to one side, Bad DC are about as bad as one gets but so banal in doing so that at least half a dose of respect is due. Wiring together the topside elements of Twisted Sister and Dio and little of the Aussie band referenced in their name, mostly it's enjoyable stuff but for a bloke who can barely sing for his existence. Scarce Dickinson-esque attempts show through, notably on third track 'Ashes' and there are hooks sticking up through the earth to pull at along with some nice NWOBHM chugging but that's where the fun lasts before it becomes more like fungus. Sad as I have to speak ill of the music I grew up with, there are attempts less successful than others. Still the solos and production don't let the side down, so not leaving 'Ashes' to become an overall smouldering ruin.
6/10
By Dave Attrill
BERLIN BREAKS - S/T (E.P.)
(S/R - 2014)
No, the wall hasn't just been awkwardly resembled. This is an alt rock outfit from Utah...erm utilising grindy rhythms slightly more fashionable in 1990s Seattle, though still hugely welcome in 2014. These six tracks seem to pack a lot more into their confines, the more you plough into their sound. Despite singer Richard Dean's scarily Chris Cornell range dominating the songs, sounds of prog, metal and pop-rock creak in through most to all open crevices. Staggery beats and a good swing on 'Wasting Away's chorus section nudge it along just as it looks to let go of momentum. A pleasant debut from these lads - lets get a longer serving of it soon.
7.5/10 By Dave Attrill
NET: soundcloud.com/berlin-breaks
BETRAYER - Full Blast
(Born Of Chaos Records - 2014)
Opening with a riff set to have Black Sabbath suing the eff out of them, Betrayer only betray themselves in their banal shortage of originality. Yet, outweighing such innocent liberties taken, these Colombian thrash crunchers speed along with pride and punishing precision worthy of their own seat in thrash's sacred temple. Leering between Tom Araya and James Hetfield, guitarist/frontman Jimmy Acevedo also delivers a distinctive Dickinson moment on second track 'Evil Hounds'. Sat alongside old school gems like 'City Hell', Thunder In The Sky', 'Snake Eyes', 'Filthy Sam', 'Green Fire' and ' Turn Your Head Around', telling such tunes apart is of course a tall order but Betrayer appear to know a tip or two about the art of hooks. Sliding in some mouthwatering Maiden-esque stringwork on 'Filthy Sam' makes for a palatable platter whichever metal direction you drive in from. Full blast on from that old engine once again. Nice work, boys.
8.5/10 By Dave Attrill
RECOMMENDED IF YOU LIKE: Anthrax, Exodus, Vio-lence & Forbidden.
NET: facebook.com/betrayerftm
BETWEEN FALLS - Intimate Getaway
(S/R - 2014)
People could be puckering up to picture an Israeli grunge band as the big find of 2014. Would that remain accurate if the word was slipped that they started up together some ten years ago, only adopting the name Between Falls since the incarnation of their more recent guise, from 2012 onwards? Soundgarden and Pearl Jam do indeed play true from the promo comparisons but taking on a dual male/female vocal lead drives them totally into a second dimension. Normally a vocal formulae associated with the symphonic and both metal genres, soon enough the styles start to gel into one but the Seattle vibe stays impossible to escape. Powerful flowing chords, steeped in the as-standard early nineties drive fill out each song and export the same feel across as they had twenty years only fuller and more durable, and do enough to defeat (un)due accusations of cloning the aforementioned era. A worthwhile stunt if they did all the same. Muchly recommended.
8.5/10 By Dave Attrill
RECOMMENDED IF YOU LIKE: Evanescence, Skunk Anansie & Nickelback.
NET: www.betweenfalls.com
Big Apple Blues – Energy
(Stone Tone Records – 2014)
A collection of jazzy blues and pure blues instrumentals is what is to be found on this CD from a sextet who funnily enough come from New York.Cream of the crop musicians kick in with some great cuts such as the opening jazz-blues of 'Wake Up And Do Something'; the juicy howling blues harp to be found on the slow and funky 'I-278 Grand'; the blues-soulness of 'Happy Hour' and excellent closing title track 'Energy' that's real driver of a ditty.
Cookin' Baby!
8/10
By Glenn Milligan
BLACK 4 - The Tales of Cuatro Negro
(S/R - 2014)
A band name (and title) that would likely see the 'race' card played against you in our country today, US quartet Black 4's moniker might however be simply in reference to the colour of their shirts instead. Crossing stoner rock and hardcore sounds to hard-hitting aplomb, these four muscular Chicago fellas sludge and scrunch with style. A larger eight-part slab of seventies glazed, grunge-echoed aggro rock could take some imagining as 'Double Mono', 'Fluffy Waffle Blowgun', 'Love Machine', '50 Yards of Darkness' 'Rob Roy' and 'Charlie Goodtimes' frighten the f**k out of you at fifty miles distance - stuff yards.
Solos include but seem to prefer the punishing rhythm guitar work to rout everything in their path. There are bands galore who have begged to be part of the scene - nothing necessarily new exists in Black 4's boot but their brute is not to be trifled with. Fantastic but fearsome. Can you take on this Four for size?
9/10
By Dave Attrill
RECOMMENDED IF YOU LIKE: Monster Magnet, Down, Pantera, Corrosion Of Conformity, Crowbar, Electric Wizard, Black Sabbath & Soundgarden.
NET: black4band.com
BLOCK OF FLATS – Ashes
(S/R - 2014)
I put it to you...who in their right mind would form a rock band called Block of Flats? Well this Finnish alternative combo for firsts. Sounding disappointingly less-than-unusual for their tag, these four lads still shoot up a delivery of dynamic pop punk with substance, and also some keyboard. Distinctive hardcore vibes vibrate through their output, not least frontman, Jonne Nikkila's scratchy-voiced rasp. Pity we're on only five tunes for this one as there is an aroma of freshness and consistence in cuts like 'Erase Me', 'We're Gonna Send You Down with Ashes' and 'Raise The Party' you might not have heard since the Wildhearts first doffed their caps to the world. Definetely the warning shot for a whopper of a debut full length disc to come.
8.5/10 By Dave Attrill
NET: sound cloud.com/block-of-flats
BURN THE REZ - S/T
(S/R - 2014)
Two piece bands seem to spell genius all over. Rhode Island's Burn The Rez's sound is not unfamiliar at first but treading deeper into their idyllic alternative rock style and you'll route out deviations that sound made almost on purpose. Soft-like-towel lines of guitars and ambiences slide in and around the tunes, touching them with the littlest possible abrasion and allowing the vocals to sail across. Strong enchanting accent along with a modern touch with a few expletives shoved in where suitable lets the mix come together totally as it pleases. One for relaxed nights spent indoors, with a cup of mint tea at your side...if that's allowed within the rock doctrine.
8.5/10 By Dave Attrill
RECOMMENDED IF YOU LIKE: Pearl Jam & Porcupine Tree.
AVAILABLE VIA: Amazon, Spotify, iTunes & Pandora.

NET: www.burntherez.com
July
Babylon A.D. – Lost Sessions / Fresno, CA 93
(Apocalyse Records – 2014)
Kinda tells it like it is in the title – an exceptional Rock band from the 80's and early 90's period in time.It's a 5 tracker with some cool numbers on it like opening big hairness of 'Love Blind' or the reality check of 'While America Sleeps' that's the standout on here as well as a more recent song from 2010 cheesily going by the name of 'Bang Go The Bells'.
Decent.
8/10
By Glenn Milligan
Black Sand – Heart Rock Café
(S/R – 2014)
Well the singer sounds like Tom Waite on a good day – if he has one that is – lol but musically it's strong.Highlights include 'Hear The Voice'; Indian Girl' & the title track 'Heart Rock Café'. The production is second to none but it lacks any direction.
It's okay but the voice spoils it to be honest and would be top dollar with a good vocalist.
5/10
By Glenn Milligan
Bluedog – Son Of A Beach
(Chance Music)
A chilled out side-project from the guitarist and songwriter of the German Southern Rockers, Kickhunter and is nothing like that band at all and more chilled out West Contryrock kinda stuff.He's even put a cover of Dennis Wilson's 'Pacific Ocean Blues' on there which has some seriously wicked organ and guitar-work on it. Another riveting song is 'Time To Get Up' which is killer Cajun and what about a poppy 'n' funked up version of The Rolling Stones 'You Can't Always get What You Want' with some knockout piano work on there and supreme female backing vocals. There's a touch of the Eagles in 'I Can Hardly Wait' and ace homonica in 'Where Were You' or the live partyville of 12-bar of 'When You Call My Name' and a lovely cover of James Taylor's,'You've Got a Friend' or the excellent closing ballad 'Sheltered By Your Heart'.
I could tell you about every single song here as it's just so, so good!
10/10
By Glenn Milligan
Bodinrocker – Rock It The Right Way
(Bearman Music – 2014)
This is very Status Quo to say the least. It's like a tribute to that said band with no songs by them – in fact he even supported them in 2010 in Sweden.Bodinrocker literally rips off Quo riffs right the way through the album from 'Foreign Land' to the title track 'Rock It The Right Way' – nothing more to be said really.
Hmmmm. Not very original.
5/10
By Glenn Milligan
Chris Braide – Fifty Dollar Planets And Twenty Cent Stars
(Cherry Red Records – 2014)
Now that's a great title for an album and a an excellent release it is too as well. I had an inclin it would be because of its duration of just over 44 mins which means it ain't gonna be packed with filler to get over an hour – right?
There's pleny of hooky pop-rock on here that could penetrate the radio ands put notches in the charts as well. Highlights include the opening 70's glam rock like'Fifty Dollar Planets'; the intriguing 'Beautiful' or 'It's Not Too Late' which has a light-heart INXS feel to it; the questioning 'What's Going On In Your Head'.
8/10
By Glenn Milligan
March/April 2014
BACK TO R'LYEH - The Awakening/Last Flight of the Primodorial
(Noma-Nooirax - 2014)
Glad I'm not speaking this one out loud....then again blasting out loud wasn't too much a bed of roses to start.Back To R'lyeh however have a niche buried and it begins to surface somewhere during these ten numbers, though it could have done a little faster. Rough ripply old school death metal mixes in with prog thrash, country and even the occasional folk metal end bit to amalgate a decent unit which is something always guaranteed to maintain my faith. The sole main major gripe is that a lot of the tunes sound haphazardly arranged as if the five sprightly Spanish lads behind it were unsure just yet where each bit should be place and how much of it worked. Tracks including 'Warnings', 'Massacre and Escape', 'Erase', 'Last Flight of the Primodorial', 'Verticalus' and 'Nuclear Warhead' are no musical crime by any means still there remains a struggling consistency issue that the album relapses into throughout, with the sensation of butter spread across a slice too much of toast. Despite cynicisms, this conceptual piece has its strengths and should sell hugely live.
Fantastic artwork too by the way.
6/10
By Dave Attrill
RECOMMENDED IF YOU LIKE: Gojira, Sepultura, Fates Warning & Skyclad.
NET: www.backtorlyeh.bandcamp.com
Baleful Creed – S/R
(S/R – 2013)
Ballsy hard rock meets stoner from these guys from Belfast, Northern Ireland who totally have nothing in common with that post-grunge band whatsoever before you ask.It's thick, fat, heavy and grooving like this type of stuff usually is and ticks those box for sure with numbers like the opening ballsy 'Baleful Creed'; the miserable but melodic 'Crazy Man'; the Sabbathy 'Double F.S.' and the excellent riffery of 'Her Promise'.
Good band.
7.5/10
By Glenn Milligan
David Barber – Tricky Situation
(S/R – 2011)
A quirky sounding dude from the Cape Coral part of South West Florida who is rather a good player when it comes to guitar.It has a tranquil beachy vibe to it – kinda Jimmy Buffet meets Country and Blues – obviously not all at the same time of course. It's on the okay to really good scale. Kinda reminds of my buddy T-Bone & The Houserockers at various moments.It opens up with the cracking laid back and sometimes bluesy title track 'Tricky Situation' and later there's a cooking bango based tune called 'Some Price To Pay' – the picking by a guy called Mike Milford who needs to be checked too if he is around. 'Do You See' is lovely 'n' bouncy too with a beautiful piano line running through it. He even throws in a few covers too – the one that gets my ear the most is his version of The Doors 'Light My Fire'. Or what about the true as hell 'Foreclosureville' about what is happening there and has been for a few year now – hey you even get the video thrown in too – excellent! Stick this in your fusebox US Government!This album is definitely a grower on you.
7.5/10
By Glenn Milligan
BENESSER - The Start of Something New
(Doolittle Records - 2013)
Well they sound pretty new to me, and on top of which Sweden is more renown for its AOR and old-school metal than the fusion these three young men specialise in. Influenced by Coldplay and Rush plus countless other far-apart names, Robert (bass/vox), Henric (guitar) and David (drums) sowed the first seeds before they even reached the age of ten apparently so its fair to say they have not tried to take of the big time overnight. These three boys, known collectively as Benesser deliver driving lumps of leviathan guitar noise shaped progressively but with powerful alt-rock aftertaste and angry emotion, shaped through a notably Nirvana-like mould. Despite distortion irritating on occasion, numbers like 'Where Silence Prevails', 'Babyface', 'Colors', 'Sleepless nights' and the seemingly endless 'For The Eyes Of The Lord' do however please many a prog fan's needs, significantly in the second half with samples of the best acts of the millenium stirred in and the incendiary guitar performance goes without saying. Grab yourself a cuppa and get this on for the start of something else huge and Scandinavian. Nice work lads.
8.5/10 By Dave Attrill
RECOMMENDED IF YOU LIKE: Porcupine Tree, Coheed and Cambria & Flower Kings.
NET: www.benesser.se
Tomas Bergsten's Fantasy – Caught In The Dark
(7Chords Records – 2013)
A heavy pounding of Euro Rock from this dude from Karlskrona, Sweden who has resurrected songs from his band Fantasy who were around from 1987 to 1989 and released a vinyl single.Highlights include the opening cool hard AOR of 'Caught In The Dark' (feat. Janne Stark); the melodic rock of 'Give Me Power', 'What Future Will Bring' (with former Kiss member, Bruce Kulick on Guitar), and the rocker 'Take Me Home'.Pretty Good.
7/10
By Glenn Milligan
Black Blitz – Louder Than Thunder
(S/R – 2013)
As the promo sheet states, Hard Rock from Munich, Germany that is like AC/DC meets the likes of Buckcherry.It follows a similar balls out Rockville vein all through – good ole meat and potato based rock without being tedious and complicated with some quality songs in the opening ;Drimking Dynmaite'; the excellent hooker of a ditty titled 'The Call Of Rock 'N' Roll'; the Brian John era later AC/DC'ness of 'Double The Trouble' and the ballzy moderate tempoed 'Satan Is Waitin' actually about a chick.
Good stuff.
8/10
By Glenn Milligan
Black Label Society – Blackened
(Armoury Records – 2013)
This is the 2 CD Version of the show that Zakk Wylde and his latest incarnation of Black Label Society performed at th Nokia Theater in Los Angeles, California in an electric/acoustic style that showcases more of the ballad orientated material that he really shines at.There's some cooking sounds here that include the opening 'Losing Your Mind', 'Road Back Home' that shines with the keyboard work that melts really well with the guitar and vocals; the epic 'House Of Doom'or a personal fave of mine that is 'In This River' . The sound is rather echoey and boomy though which can either add or take away from the vibe of the songs making Zakk's voice a bit hard to understand at times.The second CD features the remainder of the show with highlights like the gorgeous 'I Thank You Child' or the million notes a second 'Rust'. For those of you who have the DVD as well, what makes this worth getting in CD format are the six bonus tracks which are outstanding in their own right such as Zakk's acoustic and orchestrate versions of Bill Wither's 'Ain't No Sunshine When She's Gone'; the stunningly beautiful 'Lovin' Woman' or unplugged version of 'Won't Find It Here'. You'll be playing these songs over and over. I know I did.Well worth having.
9/10
By Glenn Milligan
BLACK NOTE GRAFFITI - Volume 1
(Noteborn Music - 2013)
One of those sorts of bands that seem so hard to categorise so the promo just puts 'hard rock' in the gap, Black Note Graffiti will let down Leppard, Motley Crue or Van Halen hopefuls, seconds in. Those less stuck in a rut, left behind will love the vitriolic grunge drive that these four geezers apply to their music. Nurtured from.the ashes of folded unit Krescent 4, Rick Ortiz (vocals/guitar) and Kris Keller (lead guitar) rip up an angry but long feeling assault of strings and soul. Listen to 'Revanche', 'Monkey', 'Scars', 'Stockholm Syndrome' or 'White /Right' to hear what the Seattle sound would have stayed like had it not slipped quietly away again. Ortiz's shiny clean alt-pop range just rides along the top like a kid's back end down a helterskelter whilst rhythms and chords ripple up and down without jarring with friction beneath. Thorough and modern pop metal noise made easy, BNG bring a few surprises in their bag, given the minor industrial improvisations, but keeping it simple would still hold them this same credibility. Volume 1 of many to follow, hopefully.
8/10 By Dave Attrill
RECOMMENDED IF YOU LIKE: Foo Fighters, Soundgarden, Porcupine Tree & Audioslave.
NET: www.blacknotegraffiti.com
Bloodgood – Dangerously Close
(B. Goode Records/Doolittle Records – 2013)
A white metal band that features Oz Fox from Stryper on Guitar and a singer in Les Carlsen who sounds something like Queen's Roger Taylor with the band name itself coming from bassist, Michael Bloodgood.Top dollar tracks on here that are obviously very biblically related as you'd no doubt expect with cracking cuts in the opener 'Lamb Of God'; the double bass drumming blaster that is 'Bread Alone'; & the slightly Bad Company like 'I Can Hold On'.Or what about the ballad 'Father Father'; the dark, deep and sludgy 'In the Trenches' and the closing number that is an excellent cover of The Beatles 'Word' with killer vocals indeed.
One for the Christians out there for sure and hard everywhere all the same.
8/10
By Glenn Milligan
Broken Arrow – Feel The Arrow
(S/R – 2013)
A 5-piece band who play pure 80's AOR that wouldn't be out of place at one of those Gods or Z-Rock weekends that used to take place a few years ago and come originally from Brezice, East Slovenia but now based in Ljubijana – the capital and largest city of Slovenia. It's very much got Survivor, harder side of Journey, Royal Hunt, Foreigner, Ten and all the rest of it – you get the idea right? Highlights include the opener 'Tonight We Rock 'N' Roll; the powerful rocking of 'V8 Serenade' and 'Feels Alright'.Then there's the cheesey but fun-lovin' 12 bar that is 'Give Me Your Live Tonight' and the racing rocking closer 'Fight Fire With Fire'.Decent.
8/10
By Glenn Milligan
Bullet Bill – Never Enough
(Sterephonic Pistol Records – 2013)
Very loud 4-piece hard rock band that reminds me of groups like Circus Of Power in a Twisted Sister kinda way meets Dirty Rig, Zodiac Mindwarp and elements of WASP in there too who hail from London, UK.Highlights include the opening blaster 'Another Dimension'; the pummelling 'Letter From Wanda' that nearly has the power of 'Blind In Texas' & songs of that nature; the slower almost a ballad but not quite 'One Way Ticket' or the cowbell starting 'Sterophonic Gun' and the 'who woh' part especially of the closer 'Set Me Free'.

These guys are totally kick ass and like they say there is 'Never Enough'!
9/10
By Glenn Milligan

November
Backwash – S/T
(S/R – 2013)
Switzerland offers more than mountains and goats with these guys being proof of it – a decent rock band without a hint of heidi to be heard.'One Last Drink' kicks in rather like 'Gimme Shelter' and elsewhere there are songs like 'Something hard' about a hot chick; the wild-west shoot-out sounds found in 'Backwash Baby' that has a riff itself that fires it at ya nice 'n' fast; the crackin' 'One Down One To Go' and gutsy closer 'You Don't Have To Like Me'.Decent enough that's very James Hetfield in the vocal dept.
7/10
By Glenn Milligan
BADMOTORFINGER - It's Not The End
(Logic(Il)Logic - 2013)
Tell me you're not experimenting on the fastest way to have Chris Cornell and his lawyers round your door, boys - if he sniffs out this it might be the end of you. With a sound to justify naming yourself after Soundgarden's cornerstone release, these snarly Italians may however do the name bonus honours. Slick heavy rock, grinding alternative feed and angry sludge vocal layer on top of each other in an aggressively fat sandwich. Not to make their style sound single- dimensional, 'The Fear', 'Ghost', 'Ride The Storm', 'Loser', 'Brand New Day', 'No Second Chance', 'Beginning of the End', 'Rebel' and 'Inside Insanity' come with their share of surprises, sending garage, punk, hard rock and stone coloured balls into the right holes and total a respectable score overall. Let loose as these guys do and enjoy lethal old-fashioned heavy metal, as met with a manly helping of balls.
9/10 By Dave Attrill
RECOMMENDED IF YOU LIKE: Cathedral, Metallica & Motorhead.
NET: www.badmotorfinger.it
Bedlam – Live In Binghamton 1974
(Angel Air – 2013)
An awesome 70's band that didn't last too long that featured Dave Ball formerly of Procal Harum and legendary drummer Cozy Powell who needs no introduction.I know what you are thinking, it's, "Where the hell is Binghampton?", well after doing a slight bit of research I find it's actually part of New York. It sounds like this is in some small club or something and the audience is witnesses a band that is totally on fire. It's a live concert radio broadcast as well with an interview in the middle which makes it pretty cool with very authentic raggedy sound right from the monitor mix Musically, Bedlam come across like a meanstreakin' Humble Pie with even frontman, Frank Aiello coming across like a perfect Steve Marriott soundalike and in show-style as well not to mention a drummer who sounds like Keith Moon meets John Bonham – well it is Mr. P so no surprise there. Cool stuff in the ballsy blueser called 'The Beast' and the dragged out with instrumental sections called 'The Fool' and the tiddly scotumesque ditty called 'The Great Game'. The Interview is a cacophonous hoot too without a hint of order to it – total off the wall genius – hahaha.Pity the band got overlooked and evaporated due to a certain instrumental that went by the name of 'Dance With The Devil' - the rest is history as they say in showbiz…
9/10
By Glenn Milligan
BLACK DIAMOND - Last Man Standing
(On Parole - 2013)
Not a Kiss covers act, or inspired by said glam act in any way, this one sounds probably more King Diamond than anything. Subjecting my eardrums to a mercyful fate, these slovenians stir up a pleasantly approachable power metal sound. Dual guitarists Igor Manasijevic and Nejc Vidmar are the two only official members, both trading in lead, rhythm and bass elements between them and bringing in guests from the national scene to slot the rest in. Zanil Tataj Zak contributes his vocal chords to eighty percent of the package, justified in selection by a swell hybrid of Ralf Scheepers and the aforementioned Danish doomster. Riff friendly, solo-plastered progressive melodic metal guitars meanwhile slice at you from beneath - though you've hear such technical work from the Western block conjured up daily these boys still perform it very passionately. 'The Edge of Sanity', 'Power of Mind', 'Dreams of Tomorrow', 'Hold Me Tonight' and 'The Thing That Couldn't Die' are durable examples of this music made to please without pressing the mould too hard. Do us a favour and get a full band together as live material this style is destined to ring even stronger.
8.5/10 By Dave Attrill
RECOMMENDED IF YOU LIKE: Primal Fear, Iron Saviour, Megadeth & Judas Priest
NET: www.myspace.com/blackdiamondslovenia
BLACK SUCCUBI - Eye Of The Beholder
(Gateway Music - 2013)
Not some experimental hip-hop metal excuse as the name speaks aloud to us, Swedens Black Succubi do on the contrary what Sweden do a lot of very well - power metal. These noisy Nordic chappies start as they end, delivering their crunching chords straight in the middle as well. Losing the sonorous symphonic vocal approach, Jan Lundstrom comes in with a matured Bruce Dickinson demeanour as an alternative though palatable flavour. One might find it falls out of places with the thrash-oriented approach of twin guitarists Thomas and Jan but the tempos sit in a disciplined spot between slow and fast. Driving a sludgy metal machine with a fitted accelerator they use sparingly works for Black Succubi seeing as they like to supply hooks to every song instead of relying on endless solos to sell them. Moody and meaty, with an occasional awkwardly grungy nterval, 'Eye Of the Beholder' is a grower that grabs you as you play and almost refuses to let you go. Worth finding.
8/10 By Dave Attrill
RECOMMENDED IF YOU LIKE: Wolfsbane, Metallica, Black Sabbath
NET: www.blacksuccubi.com
September
Babylon B*st*rds – We're The Rats In The City Streets (E.P.)
(S/R – 2013)
5 track EP that clocks into just over 14 minutes – now that's a quick one indeedio from a band who are guaranteed to get masses of radio play on fm with a name like that hahaha.The double B's are an energetic sleazey rock 'n' roll bunch of filthers from Oslo, Norway who simply crank out some blastin' feel good beer sluggin' 'n' watching stripper music with cool *ss*d punkarama in the likes of 'Never Alone' and the title track itself 'We're The Rats In The City Streets'.Rock out to this b*st*rd!
7.5/10
By Glenn Milligan
Brad Benson – Attitude
(S/R – 2013)
An artist who has took care of all vocals and instruments himself from Kinston, North Carolina. He has a modern sound that kinda reminds me of Nickelback and Foo Fighters but without sounding over generic at all which is hard in this day and age with songs dealing with tough times and upset from parts of his life that include 'Rest In peace (The Ballad Of Leebo)'; 'The Mountain' and closer 'Miracle'.Will go far I reckon.
8/10
By Glenn Milligan
The Burning Crows – Behind The Veil
(S/R – 2013)
Fabulous to see these guys unleash their debut upon the world that's got some real beefy sounds indeed thanks to the likes of Nick Brine and Matt Goom.Great to hear songs we got rocked out to in the last year or so like 'All The Way' and 'You, Me, Tonight' that has an 80's bombastic Kiss flavour to it. Whippz at times give the likes of Toby Jepson and Seb Bach a run for their money. You'll find outstanding musicianship from Lance (Guitar), Will (Bass) and Chris (Drums) and of course Whippz himself on Guitar too with every member providing backing vocals as well.There's the epic 'n' obligatory love ballad with some acoustic guitar and hot bv's so get that flame in the air for 'Here I Am' (that isn't to be confused with the Skid Row song of the same name). You also can't beat gutsy rockers like the title track 'Behind The Veil' or 'Slow Up, Get Down' either as well as the outstanding throat-wrenching live staple 'Going Down' that originally appeared on their debut EP. This band has that full-on staying power needed in this day and age with their flawless and timeless powerful hard rock sounds.Looking forward to seeing one of the UK's finest young Rock bands again live on stage up in our area.
10/10
By Glenn Milligan
July
Balflare - Downpour
(Blacklisted Records - 2013)
A Japanese band who are of the Power Metal genre and tick all the right boxes for it too - simple as that.Fast riffs, tons of keyboards etc etc etc and chanty vocals that go down well in the live environment but it gets really tedious from a listening point of view and extremely skippable. You gotta love this kinda stuff as there's no in-between as it's so overtly that way on without a sense of going into any other territory - well apart from the beardy weirdy folk side of things. There is a nice ballad to be found in here though in 'I'm Your Shadow' but it seems they can't help but speed it up about halfway through for a little while. Good for what it is but can't say I've ever really been one for this kinda stuff at all. Each to their own.
6.5/10
By Glenn Milligan
Blacklist Union - Til Death Us Do Part
(S/R - 2012)
Ok, one that's been reviewed before but here's my turn to spin it after catching up with frontman Tony West last November. Imagine dark glam meets an industrial style at times meets a bit of gothic vibe too. Kinda what would happen if you mixed Bang Tango and Faster Pussycat with Marilyn Manson with a hit of post grunge at times but not in a bad way. Mr. West has a voice that reminds me of Joe Leste meets Ozzy Osbourne - very high ended and very effective with elaborate backing vocals and well thought out songs overall. It's one of those albums that really grows on you and it will get you after a while too - it did me. So many fine moments on this album such as the sinister opening title track 'Till Death Us Do Part'; the fast hard-hitting 'Alabama Slammer' & the fat 'n' gutsy riffed 'Diggin 4 Gold'.Then there's tongue tingling number that goes by the name of 'The Lick Kitty Split Theme Song' and the excellent closing ballad 'I Don't Love U Anymore'. Each song will have a serious impact on you and hold your attention - as does the entire album to be honest. Excellent band that need to be heard and will be massive with the right push and contacts behind them.
10/10
By Glenn Milligan
Broken Teeth - Devil On The Road
(S/R - 2013)
The slutzy AC/DC American like crazies are back again with Mr. McMaster leading his boys into full-on gutsy rock 'n' roll territory as ever - well personally I'd expect nothing less. I know I've heard some of these song before as well and little wonder as it's actually a piping hot compilation of songs culled from a variety of the bands releases over the years while they are busy recording new material for us. Stand outs from these raunchy racketeers in their career on here include 'Stick It In'; 'All Hail The Altar' 'Break The Spell' 'Undertaker' and 'El Diablo' that show everyone that rock ain't dead despite what year it is. One day I'll get to see these cats live.
8.5/10

By Glenn Milligan
April
Babarian Twins - House Of Ill Fame
(S/R - 2012)
Stupendous band from Oslo, Norway who have elements of many artists that include David Bowie, T-Rex, Elvis Costello and Enuff Znuff and are really melodic and tuneful rock n rollers indeed. Okay it's only an 8 track album with the 1st one, the title track 'House Of Ill Fame' being more of an intro thana proper song with the album properly kicking in with the very singalong chorused 'Can't Hide Your Love' before going into other territories in the rest of the CD. Other highlights include the slowly with plenty of oo-oo harmonies that is 'Running From the Cold' that reminds me of that Attractions frontman in sound and style; the bouncy light-hearted poppiness with awesome rolling drums that is 'Getaway' that has some skilled Allman Brothers like guitar-work too with retro keyboard strings too. Or what aboout the closing ballad that is ironically called 'Final Destination' that has Macca elements to it at times. Excellent and to the point release.
10/10
By Glenn Milligan
The Black Marbles - Made In Concrete
(Ofelia Productions - 2013)
Now here's a band who sound like they have been grabbed from the late 60's to early 70's as this is full on meat and potatoe, blues, hard rock and then some of the highest order with some southern sounds in there too. A quartet from Sweden who really have got the sound and styles down to pat with 2 dozen cuts of pure listening joy that even includes a great rendition of 'The Stealer' by Free. Highlights include the the slide guitarin' Crowesy 'Loveshine'; the countriness of 'The Dog'; the stonking 'Chinese Jambalaya' & the hot 'n sleazy 'All Out Of Money'. With a band like this, you don't need a time machine to take you back to when bands really meant something.
10/10
By Glenn Milligan
Blonde Blues - Envision Nu Blues
(S/R - 2013)
A band from Southern California who have a frontwoman in Cindy Adams who sounds like Stevie Nicks at times. Highlights include the opening cover of Buddy Guy & Tom Hambridge's 'Best Damn Fool'; Cindy's self-penned 'Satisfied'; 'Hang On' sung by Ross Osteen and by him as well; 'Gingerbread Man' with inticing melody especially in the chorus and that rhodes sounding organ really putting the icing on the cake here; the beautiful 'Rain'. Okay stuff if a bit cheesy.
7/10
By Glenn Milligan
January 2013
Babyjane - Are You Listening
(S/R - 2010)
Now these guys sound like a young 'n' fresh up-to-date version of the LA Guns but are from Australia. There's no gap in between the songs eith er and one seques into another. It's all pure sex-fueled and filled decadence in the album too from the get-go of the opening title track 'Are You Listening' with a splattering of glittery tunes throughout this voyage of just over 42 minutes of fun that's been mixed by Michael Wagener. It's all good with every number standing up in its own right such as cock rock brilliance of 'Li'l Gutters'; 'Quicksand' that has plenty of cowbell; 'Four Rusted Egos' that has an intro to a famous Queen song just about and the fast 'n' abrasive punkiness of 'Tell Me (What I Need To Know) that closes the album. This 4 piece mean business.
9/10
By Glenn Milligan
Babyjane - Make It Sick
(S/R - 2012)
Second album from the OZ boys and it kicks *ss like the debut as well. They start the album up with a ballerina musiocbox version of 'Greensleeves' that have obviously stolen from some kids toybox before it all goes Ape'O with 'Make It Sick' (with Jon Carobi featured on vocals too) and later there's 'Nu Sonic Plague' that reminds me of G'N'R's 'Night Train and then some... Then there's the 'Nice Boys/Reckless Life' like 'Ruby Roulette' & well riffed 'Somebody Up There Hates Me' and short but sweet closer 'Bleeding Eyes'. Hopefully these guys will follow in the footsteps of 'Dead City Ruins' and come and do a UK tour soon as well. Like 'em.
9/10
By Glenn Milligan
BAD MEMORIES - Forced To Be A Stranger
(Perris Records - 2012)
Italy does deal in melodic rock as well in case you forget - Lionville being the most recent living proof of that. 'Bad Memories' is a strangely counteractive tag for an band that unashamedly mashes the best of the genre so tightly together like this. While so massively borrowed from Danger Danger, their sound may be it is a treat above treats to hear it done this well in 2012 as 'Tears of Anger' will prove. Vehemently Europe-inspired keyboards lead into an upbeat hard rocker the rules almost forbid you to write these days. 'Never Too Hard' hits as close to the Danger boys as is safe, short of being sued - a superb summertime rocker with repeatable hookline. 'Memories' is a classy ballad delivering most of the splendid same, slightly more Survivor-toned whilst 'Reach The High' and 'Crossroads' supremely ring of late nineties stars Savannah and Kick. Robbing from the riff shop once more, 'Our Love Is Dead' is almost every great piece Jim Peterik penned, pushed into four minutes of space. For once in a while the title track is a standout cut, coming at you like an 'I Still Think About You'/'I Remember You' hybrid. Delicately executed by vocalist Francesco Fagiolini and keyster Frederico Meranda in particular, it is an assured live cornerstone. 'Shadow in this Life' revisits 'Tears....' same territory, utilising a high-octane base to blast their harmonies in synchrony with. This track delivers the goods again in another daintily sealed parcel with its plush chorus and cool reminiscence to current Swede supremos Work OfArt throughout. Swish soloing from Enrico Del Canto takes brief instrumental 'Signs Of Time' by on its appetising build to album closer 'Shooting Star'. Rolling on a sound sweetly likened to the eighties act of same name, a mightier cut could hardly be suited to cap off a mightily astounding record. Done with awesome aplomb if not wad-loads of originality,the incredible musicianship on offer outweighs all such tiny gripes. Such stunning tunes do sometimes come to being by craftier roads than others, but Bad Memories craft deserves to be purchased in bulk. Crucial for anyAOR collection, new or old.
10/10 By Dave Attrill
VERY RECOMMENDED IF YOU LIKE: That band Ted Poley fronts (...come on, what's their name again?), Night Ranger, Survivor, Robert Fleischmann, Pride Of Lions, Tyketto, Journey, The Storm & Winger.
NET: www.myspace.com/badmemoriesofficial
Band of Frequencies - Rise Like The Sun
(S/R - 2012)
A contemporary band of surfer dudes from California who try out a variety of styles on this album because they are good enough to play a mix of blues, reggae, funk, rock etc and keep you on your toes every inch of the way. There are some inspired cuts on here like the post grunge meets stoner of 'Rise Like The Sun'; the reggae of 'Down To Earth'; a second to none full electric cover of 'Freedom' by Richie Havens; the epical jam like 'I Wanna Know' and more reggaed vibes in 'Golden'. Another nice find.
8/10
By Glenn Milligan
BATABEAT - Le Projet Senecal
(S/R - 2012)
Batabeat are a French Canadian experimental combo, and blow me are they experimental or what? Taking prog, rock, industrial, ambience, soul, funk and frig-knows what else, seems all is brimming with potential. Pumping bass and bolshy electronic soiundscapes seep out of each single crack to create the atmospheric sound served up here. Its somehow unfortunate that at an average song time of about eight minutes, these tracks strain without a singer in the house, starting to lose direction or excitement after over half distance in every case. Basing the tracks on works of a well-lauded Quebecian novelist is sweet homage but split into several more shorter cuts, snips like 'Malphas', 'Hell.com', 'Aliss' and the 11 minute-23 second 'Le Passager' would have proven much more patience –friendly. Not bad but not something to listen to unless fully awake for the day and appreciative of the style whatever it throws in your direction.
6/10 By Dave Attrill
NET: www.batabeat.com
Big Num - From Monkey Came Man, From Man Came Me
(S/R - 2010)
A very bluesy, sleazy sounding band that fit somewhere between AC/DC and The Rolling Stones amd then some...and there's nowt up wi' that! Made up of three brothers and a buddy they are Vic (Guitar); Beau (Vocals/Bass) and Luke (Lead Guitar) who all share the surname Boston funnily enough alongside Alex Warren on Drums and even come from the UK as well - nice to know that's another good band from the native land. 2 dozen tracks in total and it's mighty fine rocking stuff from beginning to end with highlights including 'Who You Gonna Love'; 'Too Clever For Words'; 'Sinking Ships'; 'Fallout On The Radio'; 'Love Is A Complex Thing' and the closing 'Twilight Hours'. Full-on no-brainer rock 'n' roll.
7.5/10
By Glenn Milligan
Bitch Queens - Suck It Up! (E.P.)
(Lux Noise - 2012)
Euro Sleaze Rock - think Backyard Babies, Hanoi Rocks and Hardcore Superstar to be exact about it. Oh and throw in some Hellacopters too. Highlights in this short and sweet sixpack include the opening 'Ain't Good Enough'; 'Burning Up' and the closing 'Wipeout Kids'. Decent but very generic. Ok. 6.5/10
By Glenn Milligan
BLACK BAY - Feeding It
(Tmina Records - 2012)
Black Bay Area more like. This Swedish four-piece are a perfect example how the San Fran metal scene with a little essence of Emperor in the mix might have emerged sounding. Stopping one from branding this a bad mix, their melodic thrash sound isn't so precarious. Strongly old-fashioned, head-to-toe, most would ache to hear the next track hoping it would be as good as the last. Testament, Megadeth and Vio-lence all come through in B.B.'s style. Large riffs and regular-styled song structures prove that with 'Feeding It', 'In your Control', 'Forget Myself', 'Fall Of Man' and 'Last Grasp of reality', people still prefer they play the good old way. Exploited by another gaggle of our great Nordic innovators should only serve to up the word across European shores. Sweet.
8.5/10 By Dave Attrill
RECOMMENDED IF YOU LIKE: Slayer, Metallica, Machine Head, Exodus, Forbidden & Evile.
NET: www.myspace.com/blackbay
BLEEDING UTOPIA - Demons to Some, Gods to Others (Wormholedeath/Dreamcell11 - 2012)
Sweden…wonderful Sweden, they've created another one, bless them. Bleeding Utopia's seeds were truthfully sown a decade a go by former Astral Carneval/Dead Awaken guitarist Andreas Moren. Now, finally with a full band around him including former A.C. bandmate Lawrence Dinamarca (also of one-time Metalliville reviewees Loch Vostok) the wheels have finally lifted from the runway. Booming through through ten brutal clouds of metal, the old school propellers slice pu all that soars dangerously close. Sepultura to Evile, My Dying Bride to Machine Head, dynamics of all dark, fast and angry extreme metal sounds we love find a space in their spectrum. Mighty tight twin guitar work from Moren and Joakim Bergos sting you in the eye with their sizzling progressive fat, taking the heat to the highest gas mark. Excellent, old-school thrash-de-force with balls, plus the boots to kick where you also might very likely hurt. Tickets for live visits will fly faster than copies of this album, believe me.
9/10 By Dave Attrill
RECOMMENDED IF YOU LIKE: Vio-lence, Pro-pain, Slayer, Emperor & Entombed.
NET: www.myspace.com/bleedingutopia
Bloodloss - The Struggle
(S/R - 2012)
Bloodloss are Matt Hobbs (Vocals), Mark Browell (Guitar), Rob Ironmonger (Guitar), David Smith (Bass) and Daniel Kelly (Drums). They hail from London & 'The Struggle' consists of 6 tracks that stand as disturbing ideas on the struggle to come to terms with loss, grief, loneliness and desolation.'The Struggle' opens proceedings with sheer brutal delight. Blazing a trail of raging riffs that collide with Matt Hobbs' guttural growls and is like an open assault to your ears, refusing to take prisoners as it escalates into a fist pumping chorus that finds Matt Hobbs melodic voice breaking through with great effect. 'This Still Remains' somehow manages to up the aggression ante, pummelling of riffs that fly past in a whirlwind that only relent to make way for Hobbs' gravel tinged shouts. 'Lost' doesn't mess about, plunging into a hammering rush of metal fused beats that will have heads banging along and mosh pits erupting wherever it is played.But there's more than just the music to Bloodloss, lyrically these guys are head and shoulders above their contemporaries brandishing lyrics that are both passionate and perceptive which brilliantly stand in stark contrast to the gritty, aggressive and brutal deliverance of their songs. From the first track 'The Struggle' to the final track 'Paradise', Bloodloss are most definitely full of talent in all ways metal, their song writing shows a very mature way of thinking, the music itself shows that every individual in the band are experts of their own craft. 'The Struggle' is simply already one of the best and most impressive releases from not only a new band but of any albums or EPs already on the market. Do yourself a favour and check out these guys, you will definitely not regret it.
9/10 By Andy Turner
Net: www.bloodlossuk.com www.facebook.com/bloodlossuk www.reverbnation.com/bloodlossuk www.youtube.com/watch?v=IAMF8v8p63c
BloYaTop - Why Waltz
(S/R - 2012)
Well these guys crank it out big style and have a sound and influence of that Texan trio ZZ Top in their best 70's mode - a bit like they are at the moment actually. It's their 2nd album so I really need to check out their debut if this is anything to go by. A band who i can't help liking with tons of highlights right through the 52+ minutes to be found here. Kick *ss ballsy cuts include the whisky soak vocalled opener 'Poker Joker' that sets the standard; the slick 'Transistor Sister' and the pumping 'Demolition Crush' that has elements of Stevie Ray Vaughan in the guitar lick dept too. Then there's the Blue Jean Blues like 'Make It Work' and the instrumental 'Desert Wind' that officially closes the album. If you don't get chance to see the other 'Top then be sure to see these guys as they come over just as good. Heaven, Hell Or Holland in this case!
10/10
By Glenn Milligan
Bonfire – Fireworks…Still Alive!
(LZ Records - 2011)
Bonfire (originally called Cacumen) are a heavy metal band hailing from Ingolstadt, Germany. They were formed in 1972 as Cacumen, but changed their name in 1986 to Bonfire on the advice of their management and record company. the original founder members Hans Ziller and Claus Lessman are the only remaining founder members of the band and own the rights to the name 'Bonfire'. The current line-up is Claus Lessmann (Vocals), Hans Ziller (Lead Guitars), Chris Limburg (Guitar), Uwe Kohler (Bass) and Harry Reischmann (Drums). Bonfire are one of these bands from the eighties that have kept going all through the nu-metal days and stayed true to their genre until the current day but never seemed to make it big. In my opinion they were and still are a great band who play balls to the wall metal, but were overshadowed by Accept. 'Fireworks...Still Alive!' is Bonfire's 25th offering (2 as Cacumen, 13 Studio, 5 Live and 5 Compilation) and basically the entire 1987 album 'Fireworks' played live with some other Bonfire tracks, a studio track and the odd cover thrown in for good measure. From the start the album kicks in with a Bonfire favourite 'Ready 4 Reaction' and continues with many more from 'Never Mind', 'Fantasy' and Champion' The addition of the track 'Sword And Stone' from the Wes Craven horror film 'Shocker' and the classic cover version of 'I'm On My Way' by the great band Gotthard. As with most of the tracks on this album the band haven't played them live for over twenty years, but you wouldn't know it. They are as heavy and tight as back in 1987 and just goes to show that what this band produce in the studio translates perfectly to the live performance. Even the ballad 'You Make Me feel' from the 'Don't Touch The Light' album seems perfect and timeless. There isn't a bad thing I can say about this album, even the final track 'Let It Grow (Edited Studio Cut)' sounds like it belongs as an extra on the album. Welcome back Bonfire, its about time we had another band to give Accept a run for their money.
10/10 By Andy Turner
Net: http://www.bonfire.de/ http://www.myspace.com/bonfirebavaria
http://www.last.fm/music/Bonfire https://www.facebook.com/pages/Bonfire/108017789220798
October
The Black Explosion - Servitors Of The Outer Gods
(Metalville Records - 2012)
A heavy psychedelic trip to the late 60's is the musical journey that the trio that is The Black Explosion will take you on. It's a bit like Hendirix and Blue Cheer - dark, loud and mysterious and leaves you wanting more and comprise of three guys who Ginger Love on basss, Andreas Lindquist on drumsa and percussion and Chris Winter on vocals, guitars, bass, organs percusssions and spacedrums. Full on it is too with some retro killer like cuts in the opening swirly Hawkwindish meets Stonery 'Two Hours Later'; the deep phasing 'n' very atmospheric 'Sun Eater'; the bluesy craziness of 'Show Me' and the mono acoustic section of 'Black Fever'. It's 1968 all over again.
9/10 By Glenn Milligan
Note - Metalville Records is not part of Metalliville in case you were thinking that - totally independent Record Label in Europe.
BLACKLIST UNION - Til Death Do Us Part
(S/R - 2012)
Hard rock supergroup Blacklist Union almost grasp the title of 'veterans' by now with almost a decade in the music biz under their belt. This third full length record 'Til Death Do Us Part' takes in all the great elements that got the previous two their due attention and adds onto it. Tony West's whiny angst tornado of a voice suits anything that ex Love/Hate man Jon E Love and Saliva's Wayne Swinny sling together beneath it, be it grungy prog-infested metal or melodic pop noise. Solos aren't exactly in the strongest of abundance, 'Til Death…', 'Alabama Slammer', 'Game Over', 'Same Ol' Presure', 'Digging 4 Gold', 'Feed The Snakes', 'I Do' and 'I Don't Love You Anymore' relying on wholesome meaty attitude for delivery instead. Dragging in another two famously associated name, Ex David Bowie drummer Hunt Sales - and with Crazy Town's 'Trouble' Valli hired to share the songwriting handle, the highly unorthodox hyrbrid of talent takes off through the earth and blooms into a bright and b now well-seasoned musical plant. One that doesn't seem like stalling in growth, Blacklist Union become a bigger, more evergreen musical tree for every summer, 'T.D.D.U.P.' potentially the ripest apple to fall from it yet. Brilliant!
9/10 By Dave Attrill
RECOMMENDED IF YOU LIKE: Guns n' Roses, Alice In Chains & Black Sabbath.
NET: www.reverbnation.com/blacklistunion
Blood God - No Brain But Balls
(S/R - 2012)
Cheesey AC/DC & Accept like songs (and in musical style too) about debauchery and all that is encountered in the deal from a multi-talented dude who goes by the name of Thomas Gurrath. Highlights include the opening 'Blowjob Barbie'; 'Womaniser'; 'This Woman Makes Me Crawl'; 'Psycho Pussy'; 'Hangover From Hell' and the closing 'Sex Kitten'. At times you'll encounter some great sleazy bv's from Juli as well. Comes in 2 versions - the other cd (Debauchery) has a cookie monster zombie voice singing the same songs - lol - with plenty of grunts - hahaha.
8/10
By Glenn Milligan
LOIS BLAISCH - Through Thick and Thin
(Blaisch Publishing - 2012)
'Who the eff is she?' I probably hear most of you ask. Los Blaisch's name might not show up in a great many HMV racks but in her native US of A it does litter a fair few soundtrack and song credits. Lois has written sugary AOR/pop ditties aplenty for hit Stateside shows like 'Friends', 'Studio 60', 'Solid Gold' plus various soft drink and pizza ads in abundance across her years as well as scoring a hit on American Idol most recently of all. 'Through Thick and Thin' is the culmination of her career told through the singer's top dozen works. A versatile collection, many tunes might suffer in their appeal to the average headbanger but if you appreciate the sound of such a diverse and delectable American diva, then old favourites like 'When It's Right', 'Whatch gonna Do', 'look Me In The Eye', 'Through Thick and Thin', 'Can't You See', 'Matter Of Time', 'Could've Been' and 'All The way' are yours to enjoy. An accomplished guitarist on top, it is somewhat a shame we hear less of her stringwork than we should expect here but experiencing her on album for the first time will do most budding melodic rock historians fine for now, I'd imagine. Worth grabbing one.
8/10By Dave Attrill
RECOMMENDED IF YOU LIKE: Heart & Lita Ford.
NET: www.loisblaisch.com
BONES & COMFORT - Mothersheep
(Go Down Records - 2012)
No matter what fashion says, Stoner Rock is still a popular trek for plenty to try out, Italians included. Definitely far from being a few more Europeans experimenting with a sound they don't understand as well as their American counterparts, Bones and Comfort stage an equally transatlantic-based assault, destined to land hardest on the less appreciative listener. Rough and ready riffs, Sabbath-schooled doom and anger and purely up-down-up pumping rhythms stuck unashamedly to each other rip the plaster clean from your wall totally regardless of whichever country you may abound from. Make no mistake ,these three lads shred it and sock it to you the way 'We Choose Who Will Stand', 'Tex Mex', 'Unbalance', 'Road Pizza', 'Take Some Pills' and 'My Crusade' were designed for. Danielle Murroni (guitar/lead vocals) steals the show all over, rhythm section still of course tight and supportive to the hilt, lest we neglect and carves a clearly star-shaped name for themselves in the scene. Bones and Southern Comfort taking you closer to the point, 'Mothersheep' is testament to the ever-creative talent of their country …which has now gained itself another chapter.
9.5/10 By Dave Attrill
RECOMMENDED IF YOU LIKE: Soundgarden, Monster Magnet, Black Sabbath, Floodgate, Orange Goblin & Pantera.
NET: myspace.com/bonesofficial
BROCKMANN/ANDRADE - Airs - A Rock Opera
(Fencesound Music - 2012)
Are some bands so deliberately intent on making music guaranteed to get the piss laughed out of it. Or are they in the clear know that a certain chap at Metalliville likes little more than a grandiose melodic prog rock concept album to while away the evening. German/US project act Brockmann/Andade seriously fail to disappoint, doing in fact just the polar opposite. Taking off on a rock opera tale across the Great Salt pond and beyond, German instrumental innovator Steve Brockmann starts the story in soft, subtle Spocks Beard-meets-Marillion mode before moving the gear settings for each and every number to come. Crossing from power prog to pop rock, AOR to all-out metal interludes a la Megadeth/Anthrax, extravagant guitar lines give their own share of way to simplistic verse arrangements you wouldn't see coming, from studying the lyric sleeve. Vivid melodies on all instruments with super technical tour de force performance by Brockmann all round as expected, a revolving door of vocalists come and go along the album, each doing his allocated cut justice. Set to a story penned by professional writer George Andrade, the album does unarguably echo Savatage favourite 'The Wake of Magellan' in theme but on a more musical diverse plain. Never before has such an epic album of this form made it through the player without draining my attention. I'm unsure as to if any live activity is planned for this piece but if not so, a second disc just like this will seriously appease.

10/10 By Dave Attrill
RECOMMENDED IF YOU LIKE: Dream Theater, Yes, Pink Floyd & Threshold.
NET: www.steve-brockmann.de
September
Johnny Bennett - Blurred Lines
(Blue Pie Records - 2012)
One of those dudes who does what the hell he wants and cannot be pigeonholed - giving lazy journalists a hard time - hahaha. He comes out of Muncie, Indiana or Middletown,USA as it's known. It's melodramaitc, mournful with plenty of deep lyrics that ask questions such as 'World On Fire'; 'Why Are You So Happy?'; 'Sister Pharmaceutical'; 'Gone Missing' and more. Johnny has a quirky voice like the guy who fronted Family as well to add to the measure as well. Complex and kinda interesting.
7/10
By Glenn Milligan
Beverly Killz - Gasoline & Broken Hearts
(Perris Records - 2012)
Sounding like some famous part of California in name and next door district, these Italians take ya back to the glorynezz of 80's Hard Rock and also give it a blast of up to date soundz too. They sound a bit like a mellowed down Skid Row with numbers like 'Baby You're On Target' and rock out with opener 'Never Back Down'. Then there's the yesteryearz vibez of 'Dark Lady'; the excellent more-radio friend hooky 'Ridin Alone' and an excellent take on Adamski's 'What Is Love'. Decent CD.
8/10
By Glenn Milligan
BigDix - Joanna & The Devil
(FreeMood Promotion - 2012)
Cool own accented band but subng in English with a great name to boot as well unleash this onto the needy world. Straight and to the point - scuse the pun to their band mocker there's some great songs on hree like the opening 'You Make Me Crazy'; the ballad 'Time For Love'; the retro-like 'Devil's Blues' with some killer slide guitar and there's something really ironic having a cover of Leadbelly's 'Cottonfields' after one of their numbers called 'Black Man'. Talking of covers there's a wicked version of Elvis Presley's 'Burning Love'. You can't help but dig these guys at all!
8/10
By Glenn Milligan
Big Engine - Turn It On
(S/R - 2012)
Ballsy Classic Rock meets the South is what you get on her with no apologies - hah - and all the way from Callahan, Florida, USA. Damn fine stuff indeed and they compiled their best moves and sounds into the 8 tracks on here with the excellent ballsy opener 'Turn It On'; the Cult like 'Shake That Thing'; the cookin' slipper stompin' 'Make Your Move' that's very AC/DC with similar backing vocals and dirty sounding grooving guitar.Then there's the gorgious but sad closer 'No More Time' about reuniting with a buddy and then losing them forever. They've supported the likes of Charlie Daniels, Motorhead, Buckcherry and many more, not to mention headlining their own shows too and featured at rallies in Sturgis Daytona as well as at NASCAR all over the USA. Brilliant band and album overall.
10/10
By Glenn Milligan
The Boogiemen Inc. - Rocket Surgery
(S/R - 2012)
A norwegian 4 piece who sound like the Rolling Stones in their late 60's/early 70's period with many elements of the South in their too. Valuable examples of excellence found here include the opening Jezebel; the road-worthy '49 & 61'; 'The Show Ain't Over' that's got a Faces meets Skynyrdness to it as well; the excellent countriness of 'Nobody Home' that reminds me of The Dogs D'Amour; the Hammond flowing 'Snake Oil' and the very Faces/Quireboys like 'Another Rainy Day'. Top of the game right here.
10/10
By Glenn Milligan
Boyjazz - Unlimited Nights & Weekends
(For Once Records - 2012)
Holy majesus, these Berkeley,CA boys have a singer that sounds like Robert Plant crossed with a young Ozzy Osbourne on part-time helium (or that dude from Wolfmother) backed by a venomistic hoard of rockmasters. Loads of tongue in cheek stuff on here from an album recorded back in 2006 that was shelved indefinitely until now that includes the ridiculously titled 'Pocket Unicorn'; 'Woman Comes To Man'; 'She's Got Gold'; the Electric Six like 'Danger, Danger' and Sabbathy like ender that is 'Booze' that is very Rob Halford in the vocal dept. They should have been huge but got dusted away by the industry.
10/10
By Glenn Milligan
July
BLACK SPACE RIDERS - Light Is The New Black
(S/R - 2012)
Black Space Riders are a four-piece from Munster, Germany peddling a peppery line in that lovingly fabled of old metal genres… space rock! Gaining a reputation already, with a first album under their belt these four lads, known to us only by the acronyms JE, SLI, SAQ and CRIP, cook up a steaming good piece of noise second time out. Neither here nor there as far as ear is concerned, death metal, grunge and scream core elements add to the essence amidst gritty retro-metal roughness. Speeding, grindy rhythms and sharp no-nonsense chorus pieces see an hour-and-two-minute disc through twice quicker than the typical progressive rock offering anyday but then, 'L.I.T.N.B.' is not a typical anything. 'Creature Of No Light', 'Sun Vs Moon', 'Digging Down', 'We Used To Live In Light', 'Night Over Qo'nos', 'Startrooper' and 'Walls Of Plasma' amongst them house more genres than you can count in a minute, whilst the Germans can also rightly testify to being a sucker for mile-long titles - try 'Someone Has Turned The Knob to Switch On The Light But Instead Something Strange Happened To The Warp Engine' for starters. Something strange may also be happening to my speakers. Oh yes, that's it, they're smouldering from gratuitously repetitive plays, of that fantastic album by the Black Space Raiders. Set to take off high into the galaxies of rock n' roll, this album is certainly the new black, with a nice ol' bit of light brought to it.
9/10 By Dave Attrill
RECOMMENDED IF YOU LIKE: Monster Magnet, Porcupine Tree & Hawkwind.
June
Band Of Volunteers - Divination
(S/R - 2012)
Three piece metal band from Norway who have well crafted songs of the serious side at times. Highlights can be found about halfway in the opening 'Tonight' that reminds me of latter day Hawkwind; the title track 'Divination' about tarot women and gypsys; the bass throbbing 'Distorted Eyes' and brilliant cover of AC/DC's 'Hell Ain't A Bad Place To Be'. Decent.
7.5/10
By Glenn Milligan
Big Okie Doom - Oklahomegrown (The Raw Recordings)
(Lackspro - 2012)
This three piece does what it says on the title and no prizes for guessing correctly where they are based either. It's doomy, it's stonerish, it's bluesy at times and it rocks as well. Their frontman, Michael Albatross sounds like cross between Dusty and Billy from ZZ Top with a nice slab of Zakk Wylde like vocals shot in there too from the bowls of hell. Mr. A also takes care of piano and guitar too with brothers Paige and Price Vernon looking after Drums and Bass respectively. Standouts on this 7 tracker include 'Changing Verses' where they are waiting from the sounds of the Apocalypse; the opening 'Hunting In The Shadows' and 'Wartorn'. They even do a cover of 'Creep' by Radiohead as well that's got gorgious pedal steel on there - easily better than the original version. You can't help but like them as they are a grower.
8/10
By Glenn Milligan
Black Stone -Defying Gravity
(S/R - 2012)
Yes, there isn't a stone missing in the group title as this is a different band altogether - more the laid back type of thing with flowing female vocals and velvety sax playing on there from Ottowa, Canada who formed in 2004. It's decent all-round with highlights on here including opening title track 'Defying Gravity; 'One Way Ticket' that reminds me of Fleetwood Mac; 'Just The Other Day' and the sad but possibly true 'Is This The Future'. Nice and tranquil.
8/10
By Glenn Milligan
April
Lester B - Blindsided
(S/R - 2011)
Southern sounding Californian whose album I played several times because it's so damn good. It opens up with a cover of Jefferson Airplane's 'Somebody To Love', a song I last heard covered by W.A.S.P. - this is nothing like that and more authentic to the orginal and rockier. From thereon there are some beautiful numbers with warm baritone timbre sounds such as the deeper southerness of 'Tear Me Down' & hard edged title track 'Blindsided'; the country rock of 'She's The One' - she's a real humdinger!! Then there's the moderness of 'Can't Stop This' with it's nu-metalness; the duetted 'Save Me' or what about his take of Roxy Music's 'Love Is The Drug' - excellent.
9/10
By Glenn Milligan
Bedlam - In Command 1973
(Angel Air - 2012)
A band that featured Cozy Powell on drums that sound like a mix of a quirky Deep Purple, Uriah Heep, Humble Pie and Black Sabbath at times as well. Interesting to see where Cozy came from. Best thing on it is Powells's drum solo and a live version of 'Dancing With The Devil' from US TV Show 'Midnight Special in 1974. Though I do like the accapella song called 'Mother In Law' - excellent comedy value and the 'Dimples/Smokestack Lightnin' rip-off number entitled 'The Fool'. One for Powell completists only.
6/10
By Glenn Milligan
The Burning Crows - S/T (E.P.)
(S/R - 2012)
Rockers who I first heard about since they supported X-UFO at The Yardbirds Club at Grimsby in February who set the the place alight via Norwich, UK. It's a cookin' 5 track that really turns up to top heat when we get to (2) with plenty of rauciousness and woos and then some - not to mention some kickin' cowbell action! You get some awesome ivory tinkling from The Quireboys 'Keith Wier' on 'Time' and then there's the closing ballzer of a track in 'Best Damn Everything' with vocals thatr match the likes of Toby Jepson at times. These guys are like a new-age Little Angels and Skin and then some! They've got it for certain and they will go all the way - I can't wait to hear a full album of theres if this E.P. is anything to go by. Essential British Rock at its best.
10/10
By Glenn Milligan
December
Sebastian Bach - Kicking & Screaming
(Frontiers Records - 2011)
A more up to date sounding album than his last release 'Angel Down' that has some real belting tracks amid a ballad or two. Seb has well and truly established himself as an irreplaceable solo artist with this release proving just that with new members Nick Sterling (on all stringed instruments) and Bobby Jarzombek on drums. It's an album that grows and grows and grows on you as there's some incredibly great numbers on here to get excited about that include the opening blaster 'Kicking & Screaming'; the immensely great and solid arrangement that is 'Caught In A Dream' with a delicious vocal to it especially on the chorus section of the song. Or what about the tell-it-how-it-is f*ck you-ness not to mention hard-edged ballsy track that is 'As Long As I Got The Music' - a number that matches anything he did with that famous former band that he fronted that has an Enuff Z'Nuff/Beatley bit in it that works perfect, not to mention that Slash-like solo that follows from new guitarist, Nick Sterling. Then there's the powerful and pulverising 'Dream Forever' and the gorgious closer 'Wishin'. To sum it up, this is a well crafted put together affair without a filler in sight that will please fans old and new. Seb's vocal chords are as strong as ever - many would struggle to keep this level of high intensity up and still have a voice half way through the album - let alone the entire CD.Perfection - now let's see some UK dates Bas!
10/10
By Glenn Milligan
Blueville - Butterfly Blues
(Tanzan Music - 2011)
Slick intoxicating blues rock from Italy that's got a mix of both male and female vocals.Highlights include the longish opener 'When I Ring The Bell'; the female and male almost contempary Gospel like 'Misery'; 'Indian Road'; 'Little Town Man'; 'Turning Blue' and closing title track 'Butterfly Blues'.It's an excellent chill-out kinda album that rocks where it needs to that I well recommend you check out.
8/10
By Glenn Milligan
October
RIKK BEATTY BAND - No Vocals Allowed
(Song Haus - 2011)
As giveaway titles go, we do get them sometimes, but Rikk Beatty's attempt sees p*ss-taking go to an all-new high. With oneself fresh off dishing the (non)-dirt on Steve Morses's corking new solo elpee, I find this gentleman and his two merry rhythm men serving up a good desert of cheerfully performed musical noise with cream on top and without any real trace from band of said name in the flavour . 'Juice', 'Back To The Farm', 'Odyssey','The Journey', 'Friends', 'Hiccup', 'Lost in Boston', 'Jumping Comsic' and a brave atttempt at 'Auld Lang Syne' are still delectable ear candy. Take a blatant eighties AOR sound and add the more post-millennial melodies of modern virtuosos - I'll let you guess names on listening - and you'll be short of complaint. Swish and sharp with the attributes of ex-Danger Danger man Andy Timmons's recent treats, this threesome aren't just based on one man's talents - messrs Shealy and Hogan, with over 60 years collective experience in the music industry, are a mighty tough and often resonant rhythm section. Rikk, himself an accomplished clinician across his native US, delivers a decent recorded lecture himself all the same. In the world where, no vocals not allowed, is more the law, we're perfectly happy to break it this time.
9/10 By Dave Attrill
RECOMMENDED IF YOU LIKE : Tony McAlpine & Steve Vai.
NET: www.rikkbeatty.com
BLINDEAD - Affliction XXIX II MXMVI
(Mystic Production - 2011)
Poland's Blindead like to almost put some of us off before they start, only I can see round the misleading cracks of erstwhile Behemoth guitarist 'Havoc Smierzchalski's works to a solid product on the inside. Translation being; unavoidable smatterings of p*ss-tedious deathcore noise mixed with un-tedious experiments in metal style turn this into a reasonably accessible beat that keeps me playing on. Dominantly progressive with good turns from guitar rhythms, slowly driving in the main to occasional fast surprises the substance comes up to greet your ears without realising it is already there in place and some sweet keyboards are not unwelcome where they are best used for the vital gothic seasonings.
Though only seven-tracks-long it feels like several more, probably thanks to the titles that also overlap into one another as one continued sentence. Recommended stuff from another deserving East-European export… one is almost to be Blindead by these shining metal lights
8/10 By Dave Attrill
RECOMMENDED IF YOU LIKE: Gojira, Cavalera Conpsiracy & Killswitch Engage.
NET:www.blinded.net
September
Tim Bertulli – The Rest Of Them Days
(S/R – 2011)
Canadian dude with a voice that reminds me a laid back James Hetfield who has brought out a really great CD of songs that sound southern and without him losing his roots either. There's just him on just about everything which is all guitars including Bass as well as piano, harmonica and of course vocals) and his buddy Big Frankie DiGeorgio who takes care of drums and
percussion. Highlights include the opening 'A Day'; 'The Rest Of Them Days'; 'Newbie Waltz'; and 'Make Another Day' (basically all the songs with the word day in them but this one especially) with its acoustic and slide guitar work. Then there's the almost born near a swamp at times but beatifullyness of the instrumental 'In My Arms' and the closing 'In Fidelity'.Decent release.
8.5/10
By Glenn Milligan
August
Black Country Communion – 2
(Mascot Records – 2011)
Yes it's time for round two from the so-called 'Supergroup' who have produced an epic follow-up to their exceptional debut, thus proving it was no fluke!66+ minutes of rock solid excellence is what you'll find here with gems including the fast and furious opener 'The Outsider'; the bluesy 'Smokestack Woman' & the Led Zep light acoustic/electric like 'The Battle For Hadrian's Wall'. Then there's balladeerish 'The Faithless'; the bluesy 'Little Secret' and 'Crossfire' with its incredible choral harmonies and the killer closer 'Cold'. Hughes, Bonamassa, Bonham and Sherinian have struck gold again with this excellent album.Top grade album indeed.
10/10
By Glenn Milligan
BOY OF THE AFTERTHOUGHT – Lupa
(Code 7 - 2011)
Londoners, Boy Of The Afterthought are fronted by talented multi-instrumentalist Aaron John, who appears almost young enough to be addressed by the 'B' word' himself.
Handling all bar drums himself, his talent comes to us in only seven tunes strength but it is strong well-conglomerated alternative rock that bops and bounces and leaves a breezy aftertaste. While matching the advertised mention of Smashing Pumpkins and Melvins amongst style likenesses, there is some old -school metal flavour amongst the solos and riff lines, playing welcome havoc with the purists. Afterthought weighted out by considerable before-thought, these two boys.. and one girl make another vibrant shake on the modern British rock scene's surface.
8.5/10By Dave Attrill
RECOMMENDED IF YOU LIKE: Smashing Pumpkins, Nirvana & Hawkwind.
NET: www.boyoftheafterthought.com
June
BLACK MARKET SEROTONIN - Deadbyfiveoclock (EP)
(Superstardestroyer Records - 2011)
With the mighty European mainland spawning another *of new rock n'roll innovations on us for good ol' twenty-eleven, it still pays to remain alerted to our own nation's hot new contributions in coming.BMS's five track debut is a mix of all alternative modes on the menu, dominantly of the Therapy? and Nirvana peg with added prog galvanisation. Combining electric, acoustic lines largely routed through the eighties and early nineties channel along with an authentically deep pop vocal from frontman Andrew Pimblott, plus some pretty beautiful piano hooks these guys are great at pretending to have been around about twenty two years longer than they have in actuality. With the integrity and melody they manage into this short spinner its is hoped they stop around for something close to that span of time. Watch out for them.
7.5/10 By Dave Attrill
RECOMMENDED IF YOU LIKE: Porcupine Tree, Radiohead & Spock's Beard.
NET: www.myspace.com/blackmarketserotonin
BLOODWRATH - The Hate Affect
(Rising Records - 2011)
Good as it is to finally see some fresh Geordie blood on the British metal scene, it is still important than the city of origin to weight the quality of their sound on its own scales, though this outfit's debut destructively brings its own side right to the floor.
Possibly desperate not to disappear into the dusty shelf end labelled predictable or more likely because they have their musical heard slap in the right place, Bloodwrath crash out a fabulously solid hard old-school sound that brings onetime fellow local thrashers Tysondog to mind. In keeping with the spirit one obviously considers a quick trip of the old prog thang pretty justified, ergo the lads set about adding a sizeable selection of tempo changes on old fashioned death metal beauts like 'Hyperchrist', 'Served In Silence', 'Organise Genocide', 'Against The Tide', 'Persecution' and 'Devil's Look'. Their guitarring is a mix of old and modern with Machine Head twangs at clear intervals, twin stringers Davey and Adam attacking with an unrelenting display of force. Excellent first time out for another homebred metal beast, 'The Hate Affect' is seasoned hate metal with gratuitous live devastation due in its support. A mighty Why-ARRRGGGHHHHHHHHHH!!!!-Man for this lot indeed. Recommended.
8.5/10By Dave Attrill
RECOMMENDED IF YOU LIKE: Morbid Angel, Autopsy, Slayer, Obituary, Usurper & Venom.
NET: www.myspace.com/bloodwrathmetal
BY BLOOD ALONE - Thunderbirds(S/R - 2011)
Hailing from Stephen King's US homeland Maine, suitably dark sounding fivesome By Blood Alone's seven track mini-album treats us to a sweet taste of another of the countless many girl-fronted acts currently making their mark on metal's endless crust. Crossing over the wires marked, thrash, alternative, power metal and goth as always, the style of this machine, actually in function since 2004, is pretty electrifying though possibly with the earth wire left in situ. Most of the tracks are strongly assembled workouts with occasional down to-par deviations while keyboards get a particularly credible display at the fore.These kb's are duelling with the usual technical guitar rhythms for a wholesome end product. Coming along with slightly more angst tinted tonsils than we've been used to lately, the result is more wonderfully diverse work from yet another promising name. These Thunderbirds are pretty much go methinks.
8/10 By Dave Attrill
RECOMMENDED IF YOU LIKE: Lacuna Coil, Dream Theater, Paradise Lost
NET: myspace.com/bybloodalone
May
BLACK EYED BETTY - Take It All
(S/R - 2010)
Yes, that's not Peas it says at the end there - why do decent bands have to have almost the same name as one of these dreadful pop outfits undeservedly hijacking the music industry today. This girl-fronted Ohio troupe have only been around for about three years but with a sound like they've been here thirty. Raw punk n' roll assaults of the finest order with unintentional suss supplied by front woman Amee's shouty seventies vocals come at you in eleven noisy slabs guaranteed never to let you get sleep till you've had seven listens. Instant hooks, and actual singing- this gal can surely push it up through ol' the pipes when she tries - cap the commonly basic chord lines but the whole pairing is perfectly straight and unrelenting with interesting metal diversions every so often. Definitely worth having .
9/10 By Dave Attrill
RECOMMENDED IF YOU LIKE: Siouxie And the Banshees, The Sex Pistols & NY Loose.
NET: www.mypsace.com/blackeyedbetty

March
BAD SIGN - Exit
(S/R - 2010)
Bad sign are an interesting young Brit trio with one of the most instant sound fusions yet. Amalgamating Prog, metal and grunge into a neatly proportioned arrangement, they layer it with a unexpectedly good Tears For Fears sound especially frontman Joe apple ford's voice with added angst to keep everything metal. Amidst their experimental venturing 'Unknown'','Existence ' and 'Inertia'' are still obedient on hook requirements, 'Eclipse' also capping off towards the end with a welcome little visit of old-school Sabbath speed, while the solos though sounding irritatingly akin to a helicopter refusing to take off are fast-fingered and fitting with the style. Intriguing and strongly assembled material, these lads deserve some attention in 2011.
8.5/10 By Dave Attrill
NET: www.facebook.com/badsigntv
ROBIN BECK - The Great Escape
(Her Majesty's Music Room - 2010)
One of AOR 's most prolific female throats, and not just because she's' married to one of the scenes most prolific male ones, Miss Beck is never short of a song … or ten of true melodic rock class to shovel towards our deserving chutes. The rockin' Robin rocks out and off from the off, even though the opening track's intro sounds like some RnB album's accidentally got into the machine for five uncomfortable seconds. 'You're the One' is one of eleven superbly sweet cuts that also most favourably includes Unruly Child-like 'Got Me Feelin' Sexy', the piano -driven ballad power of 'Baby I'm Not A Bitch'' plus no -nonsense rock numbers 'Inside Of Me' 'Everything Is Alright', 'Great Escape' and 'Cross My Heart'. Robin's pipes are as sharp and soul -seeking as the day she first sung though without disrespect to her performance, the two real treats are 'Til The End Of time ' where hubby, House of Lords legend James Christian hijacks the mike and 'That All Depends on What You Do Tonight' where no other than Joe Lynn Turner' takes centre stage alongside the Beck-ster. Excellent melodies with powerfully resonant harmonies and solos straight from one end to the other, from an artist with a Top of the Pops history, lest we forget her talents live on even if the show didn't live to see them again. Robin's reputation proceeds her and succeeds most others with another strong collection. A truly great escape indeed - Steve McQueen might be even brought back from the dead by this beauty.
9/10 By Dave Attrill
RECOMMENDED IF YOU LIKE: Pat Benetar, Journey, Lita Ford, Unruly Child & Harem Scarem.
NET: myspace.com/robin beck www.robinbeckrocks.com
BLOODY MARY - Party Music For Graveyards
(Valery Records - 2010)
Those crafty Italians are at it again aren't they! Always lying in wait to spring another lively musical surprise, and this time they've something else different for us. Bloody Mary specialise in some kind of weird goth/cyber punk that initially sounds initially off-putting but becomes pretty dangerously the opposite, one chorus into opener. PMFG provides music you can dance to and the title is rendered adequately descriptive - fun is what these five young men from Milan sound about and myself for at one least, find myself having some too bopping my head up and down at my seat to their lively tempos. There are no lavish prog - pandering epics to sit down and savour , all gone to make way for pure guitar driven noise with solos and straight ahead rock numbers that speed you from one end to the other and back, the skip button hardly needing to be touched. Sweet and often short ditties like 'Velvet', 'Better Dewey', 'Sobibor', 'Somebody to Love', 'Before You Fade', 'Dreamer', 'Pet Semetary' and 'Deathly Grave' do the rounds circling metal, hard rock and goth as one solid tall pile of wood, sending a glorious fire roaring up the stake amidst it to burn the doubters. Not ever considered partying in a place of burial myself as such but just great fun to listen to anywhere other, Bloody Mary will go down a treat after their cocktail namesake.
8/10 By Dave Attrill
NET: www.myspace.com/bloodymary
February
BACK FROM ASHES - 261
(S/R - 2010)
BFA are a melodic hardcore /metal act from Phoenix who before you ask are exactly as described on the promo producing some very familiar sounds but at least do it in a listener friendly manner. So yes some elements of screamcore, and emo do find their way into the mixture here but while every genre these guys draw from has spawned a few billion irritating imitations at least some groups remember opt add substance to style. The result doesn't exactly bring any bad songs to the table here. Most of their debut album's eleven cuts are largely melodic offerings, in a largely Alter Bridge, sense albeit with attacks of demented anger scatted to scare you as if they are hiding in holes. The choruses jump out sooner than you expect however and after a while you totally ignore the outfit's extreme metal tendencies that you are introduced to them by. Impressive work which gives me more inclination to ponder why so few bands of BFA's line out there are doing it this way too.
8/10 By Dave Attrill
RECOMMENDED IF YOU LIKE:
Alter Bridge, Bullet For My Valentine
NET: myspace.com/backfromashesmusic
Backstreet Heroes - Too Rude To Be Cool
(TSM Promotions - 2010)
A rock band from Turin who don't really grab my attention to be honest with you until they pipe up with a bluesy number called 'I Joke(he)r' that is very Cinderella like. Elsewhere it is rather forgetful although some parts have a few interesting bits in them such as 'Scent Of A Woman' or the ballad 'So Far from Home'. A lot of the riffs are overdone times by other bands and there needs to be far more spark to them when they influences such as Aerosmith, AC/DC or Motley Crue as this simply doesn't come through enough.
Not exactly the best around but not the worst for sure.
5/10
By Glenn Milligan
Bang Tango - Psycho Cafe (Reissue)
(Metal Mind Productions - 2011)
Their outstanding debut album that features brilliant numbers that sometimes still make it in rock clubs. Brings back memories as I remember getting a taped copy of this back in the late 90's and lovin' it. So many kickin' soundz to choose from such as that excellent cowboybooter cut 'Someone Like You'; the bouncy 'Wrap My Wings' or the opening 'Attack Of Life'. This release at times comes close to matching up to the 1st Love/Hate or if I really push the boat out, the 1st one from Skid Row album especially with the gorgious acoustic ballad 'Just For You' or 'Breaking Up A Heart Of Stone'. Some bootskootin' needs to be done!
9/10
By Glenn Milligan
Bang Tango - Dancin' On Coals
(Metal Mind Productions - 2011)
That second album (the came out originally in 1991) where LeSte and the lads went down another path slightly away from sleaze and glam and onto the funk route which works at times and gets tiresome after a while. Opener 'Soul To Soul' is one that works real well especially when those female backing vocalists add icing to the cake. 'Untied & True' is one hell of a cooking fat rocker of a number and is very Billy Idol - surprised he never covered it. 'Midnight Struck' is pure excellence - a heartfelt ballad with outstanding gospel voices, the next to last, 'Last Kiss' and the blues out official finisher. I reckon this could have been a great album if they'd had it more like the debut. Some tracks are sadly skippable - most of the irritating funk stuff to be honest such as 'Big Line' or 'I'm In Love' - though 'My Saltine' actually works ok. Did they do this because they were told to, liked it really or simply wanted to jump on the bandwagon - you never can tell. It's a mixed kinda album to be honest with ya - some I really like, whereas some of it is trying on you.An a better note, it's good to see some bonus material - the best of which being the live '20th Century Boy', though it's good to hear LA being thanked in the live version of 'Futurama' as well.Not the best, not the worst.
7/10
By Glenn Milligan
Bang Tango - Ain't No Jive...Live! (Reissue)
(Metal Mind Productions - 2011)
The Californian bands Live Mini-Album E.P (that originally came out in 1992 on MCA) reissued as a limited digipack Gold CD edition of 2000 - this is copy number 224 if you are wondering. 5 tracks of Glam madness from Joe LeSte and his gang that include highlights such as a swell cover version of T-Rex's '20th Century Boy'; the title track of the 1st album 'Dancin' On Coals' and the excellent very extended 'Attack Of Life'. It's a band that should have made it bigger like Guns N Roses and Skid Row, but alas, it didn't happen for one label reason or another. But you get to relive it with the crowd in the comfort of your own room - I bet you wish you could have been there at The Marquee - not the one in London, I may add but a venue ith the same name in Westminster, CA.You get all the inlay shrunken down that was the original release in '92 and some insight to the band featuring interview snippets from various members of the band that appeared on webzines in the last few years, making the purchase all that more buyable.
8.5/10
By Glenn Milligan
DENISE BARBARITA - A Beautiful Mess
(S/R - 2010)
Denise is an American singer songwriter, and hell does she write them. On her fourth long player already with a large-swelling reputation behind her, she should inevitably be building on it here. The material incorporates a swishy mixture of melodic indie pop, alt rock, prog, soul and occasional metal and grunge vibes scattered into every possible crevice small and large throughout the eleven numbers. Not someone to leave anything inexperienced, some interesting African sounds get in on later tracks, making for an even more diverse trip than we are having time to explore. Effeminately lush melodies and acoustic lines back up her powerfully young rich vocal range and most of the tunes on this album are sworn to become repeats first time around. A beautiful record, though more brilliant than messy.
8/10 By Dave Attrill
RECOMMENDED IF YOU LIKE: Avril Lavigne & Sheryl Crow.
NET: myspace.com/denisebarbarita www.myshytune.com
THE BARSTOOL PHILOSOPHERS - Sparrows
(S/R - 2010)
At the risk of having to harp on about funny band names again… here' another unorthodox moniker for the style The Barstool Philosophers peddle. This Dutch quintet trade across a highly rich if not repetitive brand of prog rock with a velvety smoothness seldom heard in today's other acts. While TBP's tunes are bereft of the complex multi-rhythmical instrument breaks fans of a certain New York outfit would come to expect, the of their melodies is suitably atmospheric - you can paint along to these guys playing and come up with some great pictures. Having to delve across to the frank side, 'Sparrows' isn't known for its versatility by a long stretch as all nine tracks soon enough sound to dissolve into a single 58-minute long number but the solid guitars and singer Leon Brouwer's not infrequently Ozzy-esque pipes keep 'Afterglow', 'Silence', 'Dreamscape', 'Descendents Of The Fall' and 'Endless Seasons' substantial and strong. Impressive in general, the flaws are almost ignorable and these chaps will expectedly be zero short of incredible onstage. Sparrows that will come over if we leave the crumbs, hopefully. Good.
8/10 By Dave Attrill
RECOMMENDED IF YOU LIKE: Enchant, Queensryche, Dream Theater & Threshhold.
NET: myspace.com/thebarstoolphilosophers
Black Country Communion - S/T
(Mascot Records - 2010)
There's little wonder after hearing this album that it got many high acclaimed awards last year - it's a no brainer when you have the vocal and or musical talents of Glenn Hughes (Vocals/Bass), Joe Bonamassa (Vocals/Guitar), Jason Bonham (Drums) and Derek Sherinian making up the band. Because you have 2 vocalists in Glenn & Joe, you are left wondering who will be singing each track as it starts. There's some incredible songs on this 12-track retro blue-rock album that include highlights such as 'One Last Soul' & 'Beggarman' with the take no prisoners, lighting up the larynx vocal somersaults of Glenn Hughes. How about the beautiful to epic proportional extremes of the Joe Bonamassa lead vocalled 'Song Of Yesterday' that has some BV's from Glenn too with an 'ooo ooo ooo' vocal section that reminded me of 'I Know (I'm Losing You) by Rod Stewart in his Faces days. Or for instance, the excellent rocker 'Sista Jane' that reminds me of Airbourne, AC/DC and Snew with its guitar riffery and powerfully combined chorus and then theres the real long closer in 'Too Late For The Sun' that clocks in at over 11 minutes! After a handful of gigs, word is out that album number 2 is in the making.
10/10
By Glenn Milligan
Black Sunday Dream - Light O f The Night
(S/R - 2010)
Californian Classic Rockers whose album could have come out in the early or mid 70's as this harks back to the sounds of Deep Purple & Black Sabbath.Their vocalist, Donald Hillier has the most incredible voice and it's as powerful as hell, sounding somewhere between Ozzy, Bruce Dickinson and Ian Gillan all in 1 vocal sweep. The four piece will simply pull you in as soon as they crank up with opening number, 'People Get Ready' and before you ask, it ain't a cover of that old Bee Gees number - lol. Backing Donald up are Drummer Dennis Galway, Brian George on Guitars & Synth and Terrance Allen on Bass who as a unit give us some cracking songs such as the bright sparkling Deep 'n' Heep like 'Nothing I Can Do'; the best cover version I have ever heard of Neil Young's 'Rockin' In The Free World' or the evilness of 'Dead Man'.Then later on you get the impressive slipper stompin' 'Flight Of Innocence'; the epic 9 minutes plus 'Black Sunday' and the acoustic starting excellence of 'The Reaper that closes off the album perfectly with its Sabbathesque sounds and dirty bluesiness.
It's great to think that bands of this calibre still exist over in the USA - just shows ya what many are missing elsewhere.
8/10
By Glenn Milligan
Michael Bruce - Be Your Lover - The Anthology
(Floating World - 2011)
I guess for those in the know, the name and title gives it away as Michael was the guitarist in the original Alice Cooper band. It's all very 70's on the album which is where the recordings actually come from on this 2 cd set.CD1 is sesion material from his 'In My Own Way' album that at times reminds me of solo Harrison & Starkey, Barry Manilow - proving that Bruce was very diverse in his style - though don't panic there's some rock on their too. Love the song 'King Of America' that makes an appearance later as 'If I was King' & the cool poppy cover of 'Friday On My Mind' that was done by The Easybeats originally. Then there's a cool lost Alice Cooper sounding song that features the man himself entitled 'As Rock Rolls On'; the Harrison like light-hearted ballad 'If The Sky Should Fall' and then sounds like Ringo Starr on 'Someone Like You' or the beautiful 'Oh My Life'CD2 is where it's at though - there's a live concert featuring plenty of Alice Cooper classics - proving that Michael can nail any of those songs both musically and vocally in his own right. These include favourites such as 'Under My Wheels'; 'No More Mr. Nice Guy' & 'Billion Dollar Babies' and later on the original demo for 'Muscle Of Love' and 'Forever 18' - a rock n roll take of '18' coming complete with 'shoobopping and doowooping' like in The Beatles album version of 'Revolution'. The closing ballad 'Do you Want To Know' is purely incredible and on the Journey level with its high ended tenor vocals.A very interesting insight of a collection.
8/10
By Glenn Milligan
BURDEN OF FIRE - In The Wake of My Demise
(S/R - 2010)
German metallers Burden of Fire are probably the most anticipatable band I've had out of their country this last year, so it's all the more pity this disc only shares four numbers. Combining Christian Kotterl's old-school extreme metal snarls alongside sweetly Maiden -like guitar duels, BOF are heavy without the holes and have the hooks. Starting off dark and desperately angry but ending high-spirited and songful, 'Your Ruin, My Relief' 'Beating The Soil'….. and 'In the Wake …' are innocently classy heavy metal cuts that Manowar fans will also find plenty to relish even with the inclusion of regular keyboards. Very good stuff , a first block of more brutal European musical perfection is taking its shape in the mould. Recommended.
9/10 By Dave Attrill
NET:myspace.com/burdenoflifemetal
Burning Kingdom - Down To The Road
(Santo Grial Records - 2011)
Melodic Rock, Hard Rock and Sleaze from the capital of Spain which is Madrid. A nice mixed bag of material so you can't pigeon-hole them too much really. Love the gospel female vocals in 'Freedom'; the opening cock rock of the title track 'Down To The Road' and the instrumental 'Devilish Dream' that's got some killer flamenco guitar over the top of some seep growling rhythm work. At times you hear some Malmsteen licks in the song which ain't a bad thing at all in my eyes - ya can't beat Yngwie!Then there's the excellent AOR/Hard Rock of 'Shot In The Dark' - definately not a cover of the famous 'Double O' song if you are wondering and the cool booming at ya 'Hoochie'. Good band for sure.
7/10
By Glenn Milligan
Ross Byron -S/T
(S/R - 2010)
Nice 6 track CD of the rock nature from a dude who lives up in New York, New York, USA. The highlights iclude the opener 'White Trash' and Don't Say Goodbye with Ross's shout to Elmer (Johnson) about giving him some bass so I guess it could have been recorded live with the full band going for it at once that has awesome female backing vocals on there too from Pam Dixon. The closer is an interesting controversial track too entitled 'Story Of Job. A very pleasant CD indeed from an artist who is well worth checking out. Looking forward to hearing a full album or maybe a gig from this guy some time.
8/10
By Glenn Milligan
January 2011
BLAST FROM THE PAST - Happy 40th Anniversary
BLACK SABBATH - Paranoid
It had to happen didn't it. The first of metal's most iconic landmarks to reach that illustrious of landmark birthdays descends. When four sprightly young Brummie gentlemen called Ozzy Tony, Geezer and Bill grouped together in the back of a van to lay down eight numbers, could they ever predict they'd become rock n' roll's biggest Frankenstein. Back in the day when an electric guitar production sounded like a trumpet being played underwater, could Black Sabbath even then have predicted that they were about to in one fell blow become single-handedly responsible for the birth of an entire musical genre, (the very one for whom this site would have not existed) Its title song is a monument in metal history which goes without saying but we can't go without delivering the due homage to the LP itself, can we children. The album is opened by the two probably most covered metal numbers in human living knowledge. Starting an album with a tune eight minutes long is a liberty to take for a debut album in 1970 itself but for the millions of guitarists who've cleared 'War Pigs' at least once in even -near note-perfect format sometime in their lives, hearing the real thing is now almost an excuse to see grown men to get a little puffy-eyed. The second track has eight letters in its name and begins with 'P' and invented heavy metal single-handedly though makes probably more money from royalties forward by the many other acts who've since gone on to record their version. The one thing that will stay distinctively Sabbath about this tune is Tony Iommi's solo line which has been impossible to replicate from that day by other than the bloke himself - regardless of its fuzzy sound production typical of the day, other outfits opting to layer their more updated version in its place. 'Planet Caravan' proved the Sabs' already primed capacity for also penning quieter tunes and even with Ozzy's voice practically unrecognisable on this pulsating ballad, its one of many, both a loyal, and casual fan's personal favourites to this day. Going without saying, the third of the B.S. big three follows next , 'Iron Man' housing the most hummed riff line in the metal's standings til Tallica's 'Enter Sandman' arrived 21 years on. The stomping groove of the 'Da, Da-a-a…da,da,da-a-a-a' section is so inescapable that its almost possible to accidentally bypass the tune's accelerated closing stint, thus prompting many repeat plays. 'Electric Funeral' is like its slightly younger twin brother though an awkward beast to get into beyond its again memorable intro and is more enjoyed for Mr Iommi's complex progressions as they develop later along in the tune. 'Hand of Doom' was their most progressive offering for that moment, with a structure that combined the tempos of he two previous numbers but in a handsome relay that slowed back down as you came round to the start of the following verse line. Listen to any drum solo by an eighties or seventies metal act onstage today and you will hear something it somewhere that reminds you of 'Rat Salad' .Bill Ward's rippling snare assault is often followed by cover bands with Tony's outtro just to remind the ignorant. Another live cornerstone 'Fairies Wear Boots' is the only tune to open with a solo from one of the rock universes' most revered axe grinders and also the only tune to feature a straight verse-chorus-verse structure … and a hook. With its exquisite display of guitar and drum alternation between Tony and Bill again ,later on while Geezer gets his best moment to shine behind Ozzy's near funk like vocal suss here, the seeds of diversity may have been sown prematurely in some peoples opinion but can that be possible, this album was the birth of metal. Even forty years down the line, failure to own a copy of this disc in your collection, , should be about as major a crime as missing Maiden's 'Number of the Beast' or Metallica's Black album', 'Master of Puppets' or 'Ride the Lightning' from your racks. After four decades of inspiring the planet's millions, this is one album it is always understandable to remain paranoid about.
10/10 By Dave Attrill
RECOMMENDED IF YOU LIKE: <Not applicable. >
Bullet - The Entrance To Hell
(Angel Air - 2010)
This is the band that formed after the splitting up of Atomic Rooster who come across more like Humble Pie throughout the CD. They feature a line-up of John Du Cann on Vocal/ Fender Guitar, Paul Hammond on Gretch Guuitar and Haymer Drums and John Gustafson on Fender Bass and Vocals completing the outfit and really do surprise me to how good and entertaining they are on this album. Highlights on here include meat and potatoe rockers like 'Millionaire'; 'Taken Alive'; 'Fortunes Told'; 'Sinister Minster' and the closing Jam (The Taker) with the far away vocals. Then there's proggytomic weirdness like 'Monster In Paradise'; 'Jay Time'; 'Mr. Longevity' to add some flavour to the whole thing.Check them out as I'm sure you'll like it.
8.5/10
By Glenn Milligan
December
BLACK HORIZON - The Choice
(Pervade/Gofannon (via Inferno) - 2010)
Inferno did not actually release this one themselves but I'd like to thank them for being the people to bring this unexpected metal gem to my attention. French quartet Black Horizon are another outfit to have recently resorted to playing heavy metal just the way it should be - neither one thing or the other… just its good old hard rocking' old school headbanging self. If you are after ten tunes to make you grab the air with your great studded arms or grab an air guitar, stop right by and lend this one your undivided time. Incredible pulsating pounding trad metal rhythms fast middle and occasionally slow , slaughter you all the way and leave you calling this album way too short. A spoken intro, not unlike 'Ryche's Operation Mindcrime' heralds hard edged opener 'B*st*rd' which just unashamedly rocks out loud and fast, and its business for true metal as of that moment. 'Time' is a poundy headbanger with strong hook part and fantastic swinging lead line breaking out at the right place. The gears go back and forth so fast from here on its amazing their engine gets cut. 'The Choice', 'Reagis' and 'The First Door' enter with crunch before cranking it up verse-chorus or occasionally vice versa, with very Irons-friendly soloing from axe fella Seb. Speedier numbers 'Did You See it' , 'On The Battlefield', 'Tower' and 'Aurora' also work just as hard on their hooks though its on slow beat prog cut 'Silence' that frontman Bruno gets his top break with one of the albums far strongest chorus lines. At the end of the day, and my first listen of many before I eventually got the review written, I already find nothing to seriously fault this record over, (though Kerrang would dispute bitterly) If you ever wondered what an album co-written by Metallica, Maiden and Helloween sounded like, this may be your answer - well you already know its going to be good. Fact is this one isn't good, its very good and gives a kick up the arse from the continent once again to remind our British metal believers today a lesson on how it should still be done.
9.5/10 By Dave Attrill
RECOMMENDED IF YOU LIKE:
Iron -you -know-who, Helloween, Gamma Ray, Iron Saviour, Judas Priest, Saxon, Megadeth, Savatage, Anvil & Rage
NET: myspace.com/blackhorizonmetal
Ransom Briggs - The Sky's The Limit
(S/R)
A great guitarist, lyricist and vocalist who doesn't pigeonhole himself into one set style making him adaptable to a variety of musical supports & situations. 'Just Say Go' heads off into Santana like territory while 'Medicine Man' flies into freaky 'n' earthy ZZ Topness (think 'Ten Foot Pole' meets 'Just Got Paid'); 'Threshold' is echoey pschedeldic with touches of Carlos in there and the titel track is a gorgious contempary ballad complete with backing vocals. Other hightlights here include 'Come Down' has a warm deep folkiness to it; 'Change' could have been done by CSN or Simon & Garfunkel that even gets Floydy on us toards the end while 'Farewell Song' hits the oceans of acousticic and beautiful balladry.
9/10
By Glenn Milligan
DEC BURKE - Destroy all Monsters
(ProgRock Records - 2010)
Dec Burke is a Brit multi-instrumentalist and multi- just-about- everything- else -ist as well at that.
Nevertheless, unlike a lot of other experimentally types out on the scene to impress, Mr B sticks to just two cutters for his musical biscuits. His being metal and synth shape, the fella does add some tasty variations where the icing on top is concerned, with White Zombie, Faith No More and Gravity Kills coming amongst the colours. You never can tell which out of guitar or keyboard is going to dominate any one track until halfway in when the other takes a total disappearance for near minutes on end but comes back most for the time in time to defeat throes of monotony that math rock is known to threaten.We get vague splashes of the Foo Fighters essence but not in the scale I was told by the promo to expect, and to be fair 'The Last Time', 'Winter to Summer', ' Sometimes', ' Secret Lives', 'Promised' and 'Small Hours' are tight enough as they are in telling us how Dec does it - definitely his way. And it definitely does it for me
8/10 By Dave Attrill
NET: Myspace.com/decburke
BUTCHER - Welcome to The Night
(Inferno - 2010)
I was about to brace myself in dread of predictable death metal bores on seeing the sleeve as well as name of this US foursome but still it was a good job I gave it a play before passing it along- I may have missed out on something actually quite different and also a treat at that. Girl fronted LA-sters, Butcher do meat with all the trimmings, musically even though a few of the seasonings are a little oversprinkled. Between opener 'The Dark' and 'King of The Hill' we are subjected to an endless string of recorded random ads and broadcasting clips that almost spoil the momentum already. Primal trad metal punchers like 'Silence', 'Wreck n' Ball', 'Gates of Hell', 'Halloween' and 'Your Own Enemy' thankfully follow to restrain it form disappearing up its own rear-most end and do more than the basic necessary, bringing home the bacon in well sealed old-school bags. You may have heard guitar work like this more times than you can care to catalogue but at least its not doomed to lose its integrity in such a high-demanding format and the solos are never made too long to try and sound that extra bit great.. A little too peppered with inter-song ad-lib segments, 'WTTN' gets through it all with rough gusto and is good fun indeed when you finally get to hearing the songs. Butcher beat the baker and the candlestick maker any day.
7.5/10 By Dave Attrill
RECOMMENDED IF YOU LIKE:
Kittie, Doro, Iron Maiden
NET: www.myspace.com/butcherusa
BUTTERFLY FAN THE INFERNO - Brassneck (Single)
(BFTI Records - 2010)
If you think their name is crazy, well BFTI's sound isn't far from unorthodox itself either. Sounding suspiciously like Eddie Grant on first entry , an above half-decent alternative number comes along just as I was enjoying a surprisingly more pleasant… er, surprise from these chaps. Still in the end it impresses with strong guitar style mix and a chorus that comes through eventually with seventies retro suss. B-side 'Fanatic' sadly brings a distinctively inferior half to the disc, sounding promising with its lead lines but its stuttery pace just irritates its way along towards a skeletal hookline. Pity after such a good start but still there's possibly more good stuff to be heard.
6/10 By Dave Attrill
NET: www.myspace.com/butterflyfantheinferno
October
Bad News Bros – Barrelhouse Rock 'N' Roll (7 tracker)
(S/R – 2010)
No it's not a re-working of the band who came pout of 'The Young Ones' but it's in fact a French bunch of Rockin' Metalheads who heavily feature some excellent piano high in the mix – be it classical, honky-tonk or otherwise.You're no doubt out there saying, 'What the F*ck?' as this is zany but it really does work from the op. who carry some anthemic sounding songs with wack-out vocals on occasions – I reckon these guys must have been taking Mike Patten pills on different occasions as this is very much genious meets madness.You simply can't pigeonhole these dudes which is what I really like about them. Check the very appealing opener 'Maximator' that meshes killer piano licks with heavy rock that you even get twice for your listening pleasure – 2nd time as a closer as the 'Megaphone Mix' or the excellent ballad 'Man Of Peace' that reminds me of an old Hanoi Rocks number. Then theirs the jazziness of 'Quan's Regulars' or the excellent '10 mg Love Affair' that's packed with smokin' blues harp.
Sometimes we get pleasantly surprised and these guy are on the list of must see's if they hit locally.
10/10
By Glenn Milligan
THE BLUE HEARTS - Jukebox of Maladies
(Big Cactus - 2010)
Chasing the train of bizarrely fused outfits of planet rock's creation, we catch up with the wagon where Blue Hearts are riding. One very much derailed or at least sent along a line to a remote siding this outfits' sound is about as removed fro m hard rock or metal as it could get while still retaining guitars. Blue Hearts are a middle -aged nine-piece outfit from London/Brighton who play a sound combining quite a few of the key rock n' roll icons that most people now their age would have religiously spun in their teens. Place together Elvis and Iggy in a lift and add Hank Marvin in the corner and you're somewhere near but with a sweet female backing voice and good use of violins as a bonus on reaching the top floor. 'Silver Dollar Girl', ''Velvet Prison', 'You Shine Down', 'The One Who Loves', ''the Wagon Rolls', 'Snake Oil Sam', and 'Ballad of a Bad Boy' are about as likely to find as much popularity with headbangers as a Nazi with a race relations group but some people will actually be more broad minded. Enough to give crazy, inventive and committed outfits like this a try perhaps at least, I hope some others of you reading will try this outfit out and enjoy some true American class out from a band hard to believe actually originate from our own end of the water.
8/10
By Dave Attrill

September
BLACK RIVER - Black n' Roll
(Armoury Records - 2010)
They come from Poland, they're a five piece and they're heavy. Black River summed up in 11 words even though their name goaded me into anticipating a grunge oriented machine. Needing to remain grateful for what we do get instead, BR's stoner metal assault is pleasing right to the max with not a poor tune to ensue. 'Barf Bag', 'Lucky In Hell', 'Black n' Roll', 'Breaking The Wall', 'Loaded Weapon', 'Morphine' and 'Like A Bitch' are both mighty and melodic, equipped with hooks intended for damage while shrill solos also make for the one of the main flavours. Alt rock aficionados will find a bit of tasteful gristle remaining on the bone with one or two tracks, especially 'Young and Drunk' but Black River are not specifically out to please anyone, just those ready to hear a roary slab of old fashioned dirt metal and savour its power. Excellent and a warring to anyone who thinks the only proper metal act to come from Poland so far is Vader… be very afraid.
9/10 By Dave Attrill
RECOMMENDED IF YOU LIKE (*not in order of closest match):
Pantera, Trouble, Electric Wizard, Orange Goblin, Face Down, Paradise Lost
NET: Myspace.com/blackriver
Brutal Deluxe - Wall Of Damage
(Chimercial Recordings Ltd – 2010)
Brutal Deluxe have been going since 2000 but misfortunes and lack of publicity failed to get the band the recognition they deserve.
Wall Of Damage is their third release and what a tornado of thrash, speed and metal we have here, from the start of Low Rider, Brutal Deluxe hit the ears with so much force and passion you don't know if you have been hit by a train or a feather, as the sound drifts from gentle stroke to a raging bull. Brutal Damage excite the ear drums with 'Drop the Bomb', 'Blind Love' and 'Break My Bones' to end the 14 track CD with 'Crime & Punishment'. Wall Of Damage is a an ecstasy of sound that needs to be heard.
9/10
By Tony Watson
August
Black Rose - Cure For Your Disease
(S/R – 2010)
Good ole fashioned 80's sounding rockers from up in the North East of the UK whose new album has many hair rock elements and plenty of Van Halen influences creeping in there and much, much more.It's fun loving music mostly from beginning to end with much of it perfect for seedy strip clubs as you can just vision sexy, well shaped females gyrating and dancing to some of the numbers found here, not mention guys rocking out and enjoying every second of it all.So many excellent epical rock songs to highlight on here include the AC/DC &Thunder like opening title track 'Cure For Your Disease';the throbbing 'Twice Shy, Once Bitten' that puts me in mind of Sammy Hagar & Saxon's 'Rock 'n' Roll Gypsy' all in one and the posing American'ness of 'Doghouse'.Then there's the Diamond Dave meets Extreme like 'Love Addiction'; the full on cliché riffed 'Killing Yourself To Live' – a la 1987 all over again – ooh yeah baby! And the amazing closer with plenty of wailing guitar work and immense vocals with phrasings that salute the album completely, reminding you how good it's all been that is 'So Predicatable' with a to-die-for chorus and coupling guitar riff.
Totally dig this album and would love to see them live down here in Sheffield.
10/10
By Glenn Milligan
Robin Brock – Monsters
(TSM – 2010)
Harder Edged modern sounding rock album from Robin than I expected that really works and she has some pitch bending effects on her voice too at times on the high sections.Highlights include the opening industrial sounding title track 'Monsters'; the strong rockin' 'Master And Slave'; the excellent definate hit sounding 'Fuel' that has a Sheryl Crow quality to it; the powerfully worded 'Warrior'; the poppy '7 Pieces' about being broken as a person with brilliant hooks and arrangement all-round & 'New Addiction'. It's an album that's dynamic, fresh and has songs that don't all sound like repeats of what you've heard already which is refreshing in this day and age.
An album that you simply can't go wrong with.
9/10
By Glenn Milligan
David Byron Band – On The Rocks
(Angel Air – 2010)
This is the solo album from the ex-Uriah Heep vocalist which was originally released in 1981 and now re-released on Angel Air on CD with 3 bonus cuts and it's all good stuff.These guys are a solid band with some solid numbers such as the standout 'Bad Girl' that Mr. Byron wanted; the funky almost disco 'Never Say Die' and the with the outstanding long intro 'Piece Of My Love' that sounds like its been recorded in a maasive room with a high ceiling.The last 3 cuts on here were recorded in 1985 shortly before he passed away with the best of them being 'Fool For A Pretty Face'.Decent Release.
7.5/10
By Glenn Milligan
July
Broken Teeth – Viva La Rock, Fantastico!
(Perris Records – 2010)
Blastin' at ya is Jason McMaster and the 'Teeth in their good ole powerful rockin' way. It don't let up for a second – not that you'd want it to of course.Highlights of the album include the opener 'Blackheart'; 'Dressin' Up In Flames'; 'Break The Spell'; 'Back On The Road'; 'Bullet' and the closing 'Ride Upon Glory'. It's rather bass heavy at times but I'll let them off for that as the tunes are so damn good. You can't help but groove away to these numbers.Just wish these guys would visit the UK shores as they are the guys who influenced the likes of big-name bands like Airbourne.
8/10
By Glenn Milligan
June
Bare Infinity - After Forever
(Emotion Art Music Ltd – 2009)
Sometimes you have a band with a female vocalist that enters the metal scene that literally blows you away. Unlike Avith and Dimansion, Bare Infinity from Greece have produced a sound that suites the vocal content with their power metal style music.On the realms of Evanescence, Bare Infinity have grabbed their balls and given them a good squeeze to release their pain, anger and musical ability that is portrayed throughout the CD.After Forever is a 1 hour 12 track explosion of good power metal at its best. From the intro of 'Initium' through 'Lost Again' to 'Serenity' that could be a massive single due to its catchy chorus. After Forever responds to what is happening in the market at this moment in time and ends with a dark powerful track 'Thrill Neverending', which sums up the CD very well.Not a big fan of female vocalists in the metal music industry, but Angel is an exception not only is she beautiful but also has a voice of an angel.
9/10
By Tony Watson
Battalion - Underdogs
(Silverwolf Production – 2010)
Battalion hit the airwaves with good thrash metal at its best. The fast and furious riffs hit the ears with a force greater than that of a missile.Underdogs is a CD that has so much energy and passion, you will find it difficult to put down. The catchy riffs, pounding drums and crunching guitars send the body into a state of shock as you have an epileptic fit with the ferocious beats.Underdogs release a new lease of life through 'Thrash Maniacs', 'Headbangers', 'Wings Of A Demon' to finish with 'Defender' that rounds of their metal passion.Refreshing, violent and fun.
9/10
By Tony Watson
BLACK THOUGHTS BLEEDING - Stomachion
(TSM -2010)
Finest Modern Metal/Thrash/Hardcore, eh? The promo headline makes this release sound like a box of chocolates ,though with this German quintet, you're not quite sure what you're getting on the inside, out of the above listed sub-genres.The answer for once - the whole effing lot of them BLB try out each and out every extreme metal format relevant… and perhaps not so. Acoustic intro 'Namaste' is just one of those curtain-raisers to something unpredictable and when 'Bloodred Struggle' pounds through behind you know its going to be a tough night of deciding what to call this outfit. A brutal sounding HC number, it proves the point already made with a magnificent 3-stage vocal progression of scream- shout-sing and round again.Almost as the like, is 'My Past, Your Fault' which might probably be the 80s's with that unexpected trad-metal style chorus - this I just did not see coming, lads, while Testament -like rhythms of 'Beloved Vampire' s keep me pounding the floor to breaking; Coming back from a basic Emo/HC break with 'Escape' , 'Set To Kill' is fearsomely similar to Anthrax's 'Madhouse' at the kick-off but diverts off into a graceful slow-beat line throughout the verse-chorus segments before speeding up again and then back down for a great but criminally short stomping part in the middle eight. Title number 'Stomachion' is built on a so-so hardcore base but saved from the sidlines by an-above-decent hook just before I'm about to push my finger that little far enough against the 'skip' button. A lull in momentum is evident here as Instrumental 'Tragedy Of Evolution' travels past acceptably but doesn't try hard enough to be different from a vocal track and is frankly easily amongst the least inspiring moments. Happily, the following two cuts make up lost patience again, 'Hearts got Broken' launching via a mainstream-oriented alt rock intro to subsequently revisit that addictive three-way vocal cycle once more with nerve-nobbling effect before 'Fade to Light' tricks us with a nice swingy ballad-like sound at start t o turn its heavy side while sustaining the pace. 'Nothing Changes' and 'Icarus' close the proceedings in satisfactory style, two classy thrashers that even though using seriously borrowed lead lines, apply them onto the top of a good regular progression, the latter fading out to a sweet acoustic departure. Many would say that they've overcooked things by stirring such wide a spectrum of metal formulae into one pan as Black Thoughts Bleeding have opted to, but when you cook with the gas as high up as these boys, the dish is going to come out pretty more than crisp. Their debut disc, 'Stomachion' is the first I hope of many as brutal yet as interesting to come. Highly recommended.
9/10 By Dave Attrill
RECOMMENDED IF YOU LIKE:
Sepultura, Slayer, Emperor, Cradle Of Filth, Trivium, Trigger The Bloodshed, Machine Head, Soulfly & Morbid Angel.
BLEED FROM WITHIN - Empire
(Rising Records - 2010)
Scotland and metal…. Word words less than frequently heard together but that should make them all the more warmly welcomed. Frankly the format won't necessarily guarantee quality all round, even if they don't have to sound like another Almighty or Gun to do so. Glaswegian scream-core newcomers BFW are ok but nothing more to the less -than-fully converted and for most of their period adhere to the format that damages my intrigue with the scene though some pretty decent Machine Head/Metallica lines show their heads at spaced out moments along the way.
Not to be any deterrent to the many fans they'll have queuing, the aggression comes swinging and slicing through your heads and right out the other end in the expected manner and will frighten the hell out of you live.
However on disc, it kinda ….well, something else-es the hell out of oneself.
5.5/10 By Dave Attrill
RECOMMENDED IF YOU LIKE:
Bring Me The Horizon, Trigger The Bloodshed.

May
The Blazing Zoos – I'll Leave Quietly
(Corinthia Records – 2010)
Now this is a cool band – imagine if Tyla (of Dogs D'Amour) formed a country outfit in the mid west of the USA – I reckon they'd be something like this.It's humourous, autobiographical (well it comes across that way) and even reminds me of Drive By Truckers at times too. Tons of great songs on here that include 'Kumbo Prison Blues' – a parado on the famous Johnny Cash number; the hilarious backwoodish 'Dumpsville (Pop. Me); 'My Heart Won't Be In It' and 'Do You Have A Sister?'.
You'l hear sit-down slide guitar a few violins and plent of emotion & feeling that you'd associate with old school Nashville.
8/10
By Glenn Milligan

April
Bat Racers – Big Cash
(BPO Records – 2010)
A rockin' band from somewhere in the south of the USA. They remind me of a quirky version of the cars with some odd moments such as the jazz section in 'Shayron' that hits Yes at the crossroads.They do a cool cover of 'I Thank You by Isaac Hayes as well that's weirdly f*cked up jazzlike at times before going rather Humble Pie and ZZ Top like at times.
Interesting band but not essential.
6/10
By Glenn Milligan

Batusis – S/T
(Smog Veil Records – 2010)
A brand new outfit that features Sylvain Sylvain of New York Dolls. It's a feel-good fun-time sounding band who's four trackin' e.p. has some killer sounds on there. 'What You Lack In Brains' is a top cookie of a number that could have been written by Steel Panther in the 70's for sure as its so unpc – the way we really like it. It's the highlight of the cd for sure. Be nice to hear a full album so I can get a whole picture of what the band is about.
Playing the UK soon – be sure to check them out.
7/10
By Glenn Milligan

The David Byron Band – Lost & Found
(Angel Air – 2009)
A 2CD set of unissued recordings with CD1 being a collection of original studio recordings from 1982 that feature people like guitarist, Robin George. It's more like a blues-rock band and puts me in mind of Humble Pie being fronted by Mr. Byron as opposed to Mr. Marriott – in fact there's even a song called 'Fool For A Pretty Face' on there – a different song altogether though!!Highlights include the opening bluesy rocker, 'Bad Girl'' the fast paced 'Safety In Numbers'; the gorgious balladeer complete with female backies 'Still Wanna Hold You' and the 12-barry fun-ness of 'What's Your Game' and the lovely closer, 'One Minute More' thatr reminds me of 'Simple Man' by a well known Floridian band.The second CD features a rehearsal from London 1981 and a gig from Liverpool 1980 with many songs from the 1st cd on there like 'Safety In Numbers'. Good to hear the classic Uriah Heep numbers 'July Morning' & 'Sweet Lorraine' as well. Then there's the bonus track 'Angel Song' that is by far the best number on there and I can only guess that David is referring to Johh Lennon on there as he mentions 'Jealous Guy'.
He was a man way too talented to leave usa way too soon in his career so it's good to hear these numbers now. One that all 'Heep fans should fight over.
8/10
By Glenn Milligan

January 2010
Beagle Brothers – Architects Of The Bloomfield Sound
(S/R – 2009)
Excellent Hillbilly country sounds from Bloomfield, Pittsburgh, PA who will get you up dancing or swilling down that beer with a smile on your face. They are currently made up of Kyle Kline - Upright Bass, Jeff Ritter - Lead Guitar, Read Connolly - Dobro and Lap Steel Guitar, Noah Smith - Taylor and Seagull / Lead Vocals & Gabriel Smith - Martin / Lead Vocals. I stumbled across these guys literally when I was walking around 'The Rainbow Bar & Grill' in LA and oneof the guys passed me thise here cd. Sadly though I don't have no tracklisting at all so I can only guess what the songs are called and the same goes for what the highlights are – lol. Anyways I'll give it my best shot all the same – so the opener 'You got the wrong man' is a rootin' tootin' great ditty with a great little honkin' guitar solo; the singalong 'I Wanna Be Your Tennessee'; the humorous 'This Ole Bag'; 'The Beagle Brothers Show'; 'The Swingin' Doors'; a great cover of 'Oh Sussanah/Something's big's gonna happen' etc – a crazy southern medley – it's awesome; the duet with some hot voiced southern chick and it's like a parody of 'The Fairytale Of New York'.Anyway you look at it – these guys kick some country a** !!
Check them out at: http://www.myspace.com/beaglebrothers
10/10
By Glenn Milligan

BIG MAMA SCANDAL - By You
(BG Music Company - 2009)
Encountering hidden talent from beyond the Iron Curtain seems so hard nowadays that when they do appear one feels inclined to give them star treatment. Bulgarian quartet Big Mama Scandal have been hidden - some 19 years in truth - and this could be either …like their tenth album or something, or a very long awaited debut. Either way, they chuck a sizeable brace of pleasant melodic rock tunes at us and I savour most of them right from the initial spin. Talked about as being a glam act, the sound is more aptly matchable to Tyketto and Mitch Malloy with an acoustic topped throwaway electric guitar sound so beloved of such stateside gems. There is not a tremendous deal for innovation -seekers to talk about but those hungry for great straight ahead rock numbers with instant hooks and slick melodies have fourteen pretty appetising morsels for their plates here. Occasional Van Halen-schooled keyboard moments from vocalist Ibo Gochev seem unnecessary on the end of one or two tunes but nothing gets ruined and the CD remains recommendable to anyone who likes poppy guitar-driven rock that doesn't try to be anything other than what its made to. Fabulous stuff and a great advert for both their earlier and future catalogue.
9/10
By Dave Attrill
Leo Biollo - From The Depths Of Hell To The Gates of Heaven
(S/R – 2009)
What a remarkable man Leo Biollo not only wrote the tracks, but performed solely coving Guitars, Brums, Bass and Vocals and to finish off by mixing, and producing the CD.This progressive thrash metal enters a world of its own with a hint of Kreator, Venom, Megadeth and Possessed to bring the blood to boiling point as the CD pounds and rips your soul out as 'Demonic Abduction' enters the body and leaves 'The Depths of Hell, 'Return of Will' and the 'Desire to Rise' fighting for supremacy as 'Killing The Demon' wins the battle to leave you with the keys to 'The Gates of Heaven'. Leo Biollo is a committed individual who knows where his heart lies and his head rests and full on thrash metal is where it all meets. This guy is a genius.
9/10
By Tony Watson
Black Label Society - Reissues
(Armoury Records – 2009)
Armoury records have released in July all Zakk Wylde CDs which include solo stuff and Pride and Glory, but the CDs that are being reviewed were released in August 1919 Eternal, The Blessed Hellride, Hangover Music Vol. VI, Kings of damnation and Mafia. Zakk Wylde/Black Label Society are like Marmite, you either love him or you really despise the style of metal he plays with his continuous guitar licks, whammy bar crunching and whaling.The problem with Black label Society is that no matter what CD you put on, there is no defined change from year to year, style to style or even tone to tone. The same hard hitting aggressive metal music disperses through the air waves like a blanket of fog that engulfs the deaf in his mellow tone drone. You can't disagree that Zakk can be a cleaver and talented guitar player, but we can all agree it's the same thing over and over and over and over again, which become a bit repetitive and boring.Throughout the CD's excluding Kings of damnation, which is a compilation, I found it difficult to separate the albums to give them a true feel to the style of that time, but the only thing i would say is that Dead Meadow on Blessed Hellride made a marvellous change with its melodic piano intro and soft undertones throughout, which didn't release any foreseen guitar wanging.Overall the collection is worth having but be prepared to leave the CDs on the shelf for a long time as repetition becomes boring.

6/10
By Tony Watson
Blazing Clash - Blazing Clash (Princess of Rock)
(S/R – 2008)
As a five track demo you get the raw feel of the band as they pound their way through good solid heavy metal.Princes of Rock was the original title to the demo from the four piece Italian guys, who have a passion of old style metal such as Priest or Maiden or even early Accept.Blazing Clash have the passion and the enthusiasm to push the band forward with their metal style and commitment to each other. The Demo has 'Prelude' (instrumental), 'Back From The War', 'Made Up To Be A Monster', 'The Hammer' and 'Princess Of Rock' to finish off a flash back to the eighties.Very enjoyable and as a demo a must have.
7/10
By Tony Watson
BRONZ - Carried By The Storm
(YourTune Records - 2009)
Before jumping to the conclusion that this is a new album….it is kind of ….more technically speaking an old new album. Has been kicking round on this veteran Brit AOR outfit's dusty shelves since the company due to release it went t*ts up in the mid 80s, (there is a give away to this in the band pic), the eleven tunes have matured like sacred whiskey hops to be tasted by those still with the loyalest of musical tongues in 2010. Ballsy throughout with an unexpectedly American sound, the London 5 piece deliver a comparatively raw style with classic era-associable production. The instant raunch vibes of numbers like 'Can't live Without Your Love', 'Carried….', 'There's A Reason', 'When The Lights Die Down', 'One More Time', 'Tell Her' and 'Two Silhouettes' got the disc onto its second run without me needing to touch the play button. Short no -nonsense solo licks and welcome appearances by sax add the completing blocks to a towering musical structure that kindly stands up after over two and a half decades awaiting completion. With live work and possible reformation for a brand new disc circling the rumour mill, these chaps may be about to enjoy a second coming of immensely sudden and successful proportions. Awesome!
9.5/10By Dave Attrill
RECOMMMENDED IF YOU LIKE:
Statetrooper, Autograph, Lion, UFO* & Magnum.
* Former UFO drummer Clive Edwards was amongst the line-up that recorded this album.
Bruno Rock - War Maniacs
(7Hart – 2009)
Brunorock is a solo project from Bruno Kraler of Dark Sky and Nightpride with the help of Bobby Altvater (Affair), Dominik Huelshorst (Bonfire) John Billings (Lancia) and Alessandro Del Vecchio (Eden's Curse) that have developed a masterpiece of a rock album.Although released in 2009, this classic 80's rock CD releases so much power, rhythm and rock even Bon Jovi would be proud to put his name on it.This 11 track CD cuts through butter quicker than a hot knife as we get a steady balance of guitars, drums, bass and synthesiser, which is topped of nicely with a power and strong vocal. As the CD releases 'Breakthrough', 'Liar' and 'Julia' the ears are then hit by their rendition of the AC/DC classic Touch To Much, which isn't too bad. I must admit some covers are shocking but this one isn't too bad.Overall a very pleasant CD that will get any big wig banging
8/10
By Tony Watson
December
BETWEEN THE SCREAMS - Our Last Days On Earth
(Basick Records - 2009)
Called this name to assure the less than eager listener they are about to hear something more interesting than just a shrieky metalcore excuse, they may be, but Brit newcomers Between The Screams do still cause a bit of confusion when they begin. Not to worry though for the searing growls that take us halfway into 'The Manahattan Project' eventually alternate with a soulful goth-like creen that that makes for a pleasing listen from that moment on. Dominantly slow-beat rhythms work a lot better with this program than the predictable speed metal assaults that so-called 'original' new bands bore the proverbial brown stuff out of us with, and the pleasantly assorted guitar lines roll by a pace you can pick them out and let them click with you at their own will. All ten songs are topped by smoothly layered industrial samples that keep them listenable to the fade and enable one to maintain a chill right through the next. 'Our Last Days On Earth', 'Blood Red Dawn', ''Catacombs', 'The Eagles are Coming' and 'Monument' are amongst recommendable tastes of extreme metal with progressive flavouring and of a band seemingly more about independent motivation than cheap bandwagon jumping tactics. I hope that title ain't about you though, lads - I'd welcome a further disc from you if it matches the standards of this effort.
Recommended.
8/10By Dave Attrill
RECOMMENDED IF YOU LIKE:
Fear Factory, Strapping Young Lad, Ocean Machine

October
Bitches Sin – The Sound Of Silence (CD Single)
(S/R – 2009)
Metal Gods from the UK belt back into action with a cover of an old Simon and Garfunkel classic giving that heavier touch and it sounds f*ck*n' great – what more do you need to know. Love the other numbers on the CD as well with 'Red Skies' making them sound like a Heavy Metal version of Leslie West's Mountain.
Good stuff indeed.
8.5/10
By Glenn Milligan

Black Bayou Construct – Kingdoms Of Folly
(Golar Wash Labs & Records – 2009)
A sextet from Lafayette, Louisiana that have a musical style that kinda reminds of Counting Crows meets Soul Asylum with a bit of Levellars elements thrown in especially with the added atmospherics of the violin playing .Highlights include the gorgeous and epic southern ballad 'Last Man Out Of Babylon'; 'Killing Time' that reminds me of 'Snowblind' by Black Sabbath but done in the backwoods; the almost REM like 'Streets Of No End' with its sinister piano intro and the closing 12:58 'Black Is The Night' with a real thunderstorm and birds in the background and the splendid acoustic slide blues playing.
Good band.
7.5/10
By Glenn Milligan

Blackhole - Dead Hearts
(Search And Destroy Records – 2009)
Blackhole are a bunch of teenagers that want to make big, and make it big they may well do so. Blackhole are following the steps of Maylene, Sons of Disaster, Every Time I Die and Gallows with their raw hardcore/screamcore style metal.Dead Hearts is a 45 minute CD of youth energy, that has no barriers to hold them back, if they want attitude they produce attitude, if they want respect, they get respect and if they want to bleed our ears we shall listen.These guys have a talent that needs taming, if we look at Metallica and Megadeth they were both as raw as it comes, but both grew and produce music that is purchased by millions. I'm not saying these guys will do the same, but you can hear the talent and hopefully it won't go to waste.
The 11 tracks crash into the airwaves with such force, reinforced walls won't hold it back. The riffs, drums and vocals are an energetic collection of energy, attitude and power, which is portrayed throughout.
8/10
By Tony Watson

Bleed From Within - Humanity
(Rising Records – 2009)
Bleed From Within are an aggressive, brutal speed metal band from Glasgow, who have released their first storm on the UK with Humanity.As thrash, speed and death metal goes, this is nothing new, you have the speed thrashy guitar work, the jackhammer drums and the screamcore vocals, which create a collection of tiring old metal. These guys have missed the boat by years and for them to succeed I believe they have to try and be original. We have had Napalm Death, Carcass, Bolt Thrower and Cradle of Filth and Bleed from Within fits very nicely within this group of bands.As Humanity goes, I got bored after two listens and so the 11 tracks and 35 minutes became very painful to listen too.
Sorry guys better look with the next one
2/10
By Tony Watson

Bloodkin – Baby, They Told Us We Would Rise Again
(Freeworld – 2009)
A country-rock outfit that aren't unlike 'Drive By Trucker' – in fact Patterson Hood is a big fan of the band and it's liitle wonder as well – in fact they even come from the same place, Athens, Georgia, USA.It's a nice long enjoyable album with highlights including the 7.36 epic 'The Viper'; 'My Name is Alice' that's cool cos it's the name of my cat – lol; 'Heavy with Child'; the light-hearted Stonesy like 'Little Margarita' and the closing 'Summer In Georgia'.
They get my vote for certain.
8/10
By Glenn Milligan

Deborah Bonham – Duchess
(Rhino Entertainment – 2008)
Lateat album from Debbie that's just as good as 'The Old Hyde'. This lady has got one of the hottest, powerful rockin' blues voices around that she uses to it's full potential at all times and never holds back when some vocal acrobatics will make the songs shine at their very brightest.Every single song is a winner to be honest with you with major highlights being the ballsy opener 'Grace'; the co-written with the Jerry Shirley as well the late Steve Marriott 'Hole In My Heart'; the epic ballad 'Waiting So Long' about meeting her late family members again – actually a cover bit it's Deborah's favourite song!!
One of the finest performers around.
10/10
By Glenn Milligan

Breed 77 - Insects
(2009)
Breed 77 have come back with an astonishing new release 'Insects', which unleashes the direct, straight to the point and heaviest side of Breed 77. Breed 77 have still mixed their native Mediterranean influences with good solid metal music that combine a profound understanding of English and Spanish influences.Insects is the heaviest release to date and I would say kicks the *ss of 'Cultura'. Most people when they get into a type of music tend to get stuck in that year and say that an album from 1986 for instance is the best thing ever recorded, but this is a CD that will make listeners think twice about their best Breed 77 release. Insects is a well thought out, mixed and produced CD that captures the pain, the hate, the love and the sweat of this 11 track release. 'Wake up' is the first track on the CD that literally wakes you up with a belt of pure fast metal and as the CD goes on the same feel, the same style and the intricate complex collaboration of European cultures hit the spot just right.
Go out and buy it, don't let this one go
10/10
By Tony Watson

September
Baltimoore - Quick Fix
(BLP Music – 2009)
This is the 11th release from the Swedish classic rock band Baltimoore, and surprisingly their 20th year within the music industry.Quick Fix is a collection of classic rock with a modern touch to release a composition of musical excellence. Baltimoore release an energy that is fresh but at the same time stuck in a seventies time warp. As a contemporary collection of rock, Quick Fix is very close to early Whitesnake, Deep Purple and the softer side of Thin Lizzy with an European touch which provides a fresh feel to the tracks.This 10 track provides 38 minutes of good old-fashioned classic rock, from the Start of 'I'm All About Me' to 'Haze Of Wonder' through 'Make Good' to finish with 'The bet' puts all the best bits of rock into one tiny package and releases an atomic bomb of solid rock that gets any old head banger picking up their air guitar and placing on their big wigs to rock and roll round the house.
Overall a very entertaining and pleasant CD that is just right for back ground entertainment.
7/10
By Tony Watson

August
Blaze Bayley - The Night That Would Not Die
(Blaze Bayley Recordings – 2009)
A 2 CD live set of Blaze Bayley from Z7, Pratteln, Switzerland on 13th Dec. 2008. that features an array of material from his days with Iron Maiden, Blaze and his new band outfit.They are bang on form and so are the very up-for-it audience in here tonight who get nearly 2 hours of Heavy Metal Glory throughout with many highlights of the performance being 'Voices From The Past'; 'Man On The Edge'; While You Were Gone' (especially dedicated to his late wife, Debbie - it was her favourite song on 'The Man That Would Not Die' CD); 'Blackmailer'; 'Edge Of Darkness'; 'Kill And Destroy' and 'Samurai'.
They even meet all the fans after the show for a signing and a photo - but make sure you know how to work your camera. This is a full-on, passionately given show of loud exuberance.
8/10
By Glenn Milligan

Black Label Society – Sonic Brew
(Eagle Rock/Armoury Records – 2009)
It originally came out in 1998 and was the debut BLS album with the groundings of what was to come from Zakk's solo flagship band – away from the Ozzy dayjob.Highlights on here include the opener 'Bored To Tears'; the deep southern sounding 'Born To Lose' with its faster Sabbathy section; his own version of 'No More Tears'; the fast acoustic instrumental 'T.A.Z.'; the well-riffed grabbin you in 'World Of Trouble'; and the beautiful Lynyrd Skynyrd like acoustic ballad 'Spoke In The Wheel'.
Some interesting stuff on here.
7/10
By Glenn Milligan

Black Label Society – Mafia
(Eagle Rock/Armoury Records – 2009)
An album that originally saw the light of day in 2005 but re-released again under exclusive license from the man himself. It's a long album with 15 songs in total with a mix of heavy swagger rifferey and incredibly, soulful ballads as well.Highlights are opener 'Fire It Up'; 'Siucide Messiah'; the gorgious tribute to Dimebag Darrell 'In This River'; 'Say What You Will'; the piano led 'Dirt On The Grave' & the closer 'I Never Dreamed'
The ballads on here are easily the strongest songs as some of the others kinda get lost in the Sabbathy heavy sound too much.
7/10
By Glenn Milligan

June 2009
Blaze Bayley – The Man Who Would Not Die
(S/R – 2008)
A real heavy album that really does see Blaze at his absolute best. Doing what he wants as its self-produced – seems to be the way to go for established artists as well. Vocally the man sounds brilliant - its nice and full on and he has excellent clarity. The band have that perfect crunchy full metal sound happening as well – no compressed softly, softly does it b*llsh*t to be found on here.
It's all very in your face all the way through and bulldozes real fast through your speakers from beginning of 'The Man Who Would Not Die' right through to the closer to 'Serpent Hearted Man' .
8/10
By Glenn Milligan

The Black Crowes – Warpaint Live
(Eagle Records/Silver Arrow Records – 2009)
As the title says, this is the Warpaint album live but there's also a second cd with some brilliant material as well – more on that later.This is my 1st visit to 'Warpaint' as I kinda lost touch with The Black Crowes after the 'By Your Side' album – thought they did break up and... well everyone knows the rest. This is the 'Crowes at their deep Stonesy best – think 68-72 period as in Let it Bleed to Exile on Main St. The band here emaulate that soulful, rooted bluesin' brilliance on this release with outstanding numbers including the opening 'Goodbye Daughters Of The Revolution' and 'Evergreen' that made them stand out from the pack on 'The Southern Harmony & Musical Companion' album. Of course you'll also find on here material like 'Movin' On Down The Line' and the closing percussion & harp heavy 'Whao Mule' – incredible stuff indeed.The second cd is just as damn good with amazing killer covers of 'Poor Elijah' and 'Torn & Frayed'; not to mention an old Black Crowes b-side classic that is 'Darling Of The Underground Press' and finished off with the real top-notch uplifting 'Hey Grandma'.
It's so easy to give full marks when you get the priviledge to listen to albums of this high calibre. Also available on DVD.
10/10
By Glenn Milligan

Black Label Society – Skullage
(Armoury Records/Eagle Rock – 2009)
A compilation from Zakk Wylde, I say that and not BLS because it features one from Pride & Glory and one from his solo album as well. I am rather confused why this album has been released as Eagle released one a couple of years ago (if that). That said it does feature some of the mans finest material such as the opening 'P&G' southern number 'Machine Gun Man'; BLS faves such as 'All For You'; 'Bleed For Me'; 'Stillborn' & 'In This River'.What really maks the album worth having though for those of you who have all his previous albums are the acoustic versions of 'The Blessed Hellride'; 'Spoke In The Wheel' and 'Stillborn'.
Crank it up – the only way to really enjoy the songs and sounds of Mr. Wylde.
10/10
By Glenn Milligan

Dec
Brain Surgeons NYC – Denial Of Death
(Cellsum Records – 2006)
The 2nd album from this cool rockin' band who feature the likes of Ross The Boss from Manowar and female vocalist/guitarist Deborah Frost that blasts of immediately into chuggin' orbit with 'Rocket Science'.There's some damn good tunes on here with wacky titles that I dread to think where the ideas came from that include 'Constantine's Sword'; 'Jimmy Boots Fetish'; 'Tomb of the Unknown Monster' and 'Change the world Henry'.

My overall song on here has got to be the gutsy, nicely arranged 'Lonestar' and before you ask – it's not a tribute to that wimpy boy band cowboy bunch.
Well worth checking out!
9/10
By Glenn Milligan
Broken Melody - Face The World - (CD) & If You Want To Fly - (EP)
(Copro Records - 2008)
Broken Melody are an Italian melodic rock band with a little power metal punch, more often than not you either get power metal or melodic rock, but Broken Melody have combined both these styles to produce a different style of rock.
'If You Want To Fly' EP is a four-track sample demonstrating what the band is about, an acoustic version of the title song also throws a different spin in to their talents. 'Face The World' is a nine track CD that opens up the true capabilities of the band, with the guitar riffs, power cords and melodic interludes. With these guys being from Europe you know what to expect, although the CD was pleasant to listen too, I feel there is something missing, which reduces the continual playing and the admiration that it may deserve.
7/10
By Tony Watson
November
Randall Bramblett - Now it's Tomorrow
(New West Record - 2008)
What a refreshing change, don't let the name or the cover of the CD put you off. If the softer rock is more your choice and the likes of Cold Play, Travis, U2 or even REM are the dominant bands in your CD collection then I would recommend this one to be placed there with them. From the start of 'Sun Runs' to 'Lets Go', through 'Some Mean God' to the last track 'Where a Life Goes' fills the air with such calm it will relax even the hardest of men with an ambient trance of love and joy. It's not often you can turn round to people and say I have got a wonderful relaxing CD for those evenings next to an open fire with a nice glass of Chianti, nibbles and an evening chat amongst the nearest and dearest. P.S. my wife has never stopped playing it and she is giving it 10/10
8/10 from me, Enjoy!
By Tony Watson
August
Sebastian Bach - Angel Down
(DR2/Demolition Records - 2008)
A brilliant brand new album from Canada's finest Rock Voice, Sebastian Bach who proves he certainly don't need the name of his former band anymore to score any points.

This sees's Bach, 'Back In the Saddle' (again) alongside his buddy Axl Rose for this and 2 other songs - making the album worth having for this song alone - even though it's an Aerosmith cover. '(Love Is) a Bitchslap' and 'Stuck Inside' are f*ck*n killer numbers too - perfect duo if you ask me as the voices blend perfect.

There's so much power and energy on here that it could fry the sh*t out of you if were measured in electric volts, take for example the ferocious title track 'Angel Down' or the crunchy moderate speeder that is 'American Metalhead'.

He's still able to deliver driving 'stop you in your tracks' emotional ballads with 'By Your Side' being on the same quality of songs of his yesteryears like 'I Remember You' or '18 & Life' that show the dynamism of his vocals from beatiful angel sweetness to the bawling screech he is also famous for.

Other major songs on the album include 'Our Love Is A Lie' that wouldn't be out of place on one of the GNR Illusion albums; the excellent 'Stabbing Daggers' that is like Pearl Jam meets Metal; the aired previously in-concert 'You Bring Me Down' and the epical balladeering closer 'Falling Into You' where Seb is at his finest vocally, not to mention a gorgious arrangement that is vocal & piano led with the rest filling in the gaps.

The UK release features an exclusive DVD entitled 'Roadrage' where you see what you are letting yourself in for on a live basis - it's all good I tell thee as well as a look around the recording studio, rehearsal studio not mention an insight into band members like Metal Mike!

There's something on these here discs for all lovers and likers of Seb.
9/10

By Glenn Milligan
Blue Floyd - Begins
(Evangeline Records -2008)
Well you'd be forgiven for thinking that they'd stolen half of a name from a legendary UK Rock band, but these guys are a kind of live project from the Southern States of the USA (well that's the impression I get) who play us an array of Pink Floyd classics in a bluesy style - hence the name of the band.

Conssisting of well known names like Allen Woody (Govt Mule/Allman Brothers Band); Matt Abts (Dickey Betts Band/Govt Mule); Marc Ford (The Black Crows/Burning Tree); Johnny Neal (Allmsn Brothers) and Berry Oakley Jr (Bloodline) they present us with outstanding versions of favourites like 'Have A Cigar'; 'Wish You Were Here'; 'Us & Them' 'Hey You' & 'Fearless' as well as many more.

2 CD's that you can wrap your head around that fit in well on both sides of the pond.
10/10

By Glenn Milligan
SRDJAN BRANKOVIC - Expedition Delta
(SPV - 2008)
Aside from Shadow Gallery six-stringer Gary Wehrkamp and three lads from Labyrinth, this seemingly unknown but not untalented gent leads a whole army of the like here on what is a fair departure for the guys at SPV. Putting on a presumably prog-power metal oriented effort to be greeted instead by some highly sweet AOR noise, I would only hold back from calling the material herein predictable on the grounds that I like wasn't predicting it. Nevertheless, any Survivor or Pride of Lions fans I recommend this one to won't be one bit disappointed.In fact, find the gorgeous female lead vocals something of a bonus though the male voice standards here aren't exactly lacking at that. 'Fading images', 'Self Abstract', 'Into The Halls Of Eternity', 'Move on' and' Reach For the Light' are reasons that this being a studio project only is all them ore of a pity as these are some very fine melodic rock tunes and have had me humming before the end of one spin. Hopefully, while I can't guarantee an astronomical wad of attention within Britain's shores, this'll sell enough in Europe and elsewhere to possibly finance a bit of live work, for these numbers will sound immense onstage.
Fabulous.
9/10
By Dave Attrill
RECOMMMENDED IF YOU LIKE
Survivor, Street Talk, Pride Of Lions, Last autumn's Dream , Vixen, Heart
By Blood Alone - Seas of Blood
(Jericho Hill Records - 2008)


Seas of blood, more like seas of vomit. I have never heard so much sh*t in my whole life. I don't even know why I'm wasting my time reviewing such trash.

The few second intro of 'Serpentarius' leads you into a sense of enlightenment, then all of a sudden the female vocals came rolling in as flat as road kill. This then put strain on the whole track, which withered away to a droning blur that was as exciting as watching paint dry.In fact I'm not going to waist any more of my precious time listening to such drivel……. it's that boring that I fell to sleep then for a few second's, sorry about that.

Don't waist your time with this one. I was going to give it a big fat 0 but at least they turned up at the studio to record it.

1/10

By Tony Watson
July
Breakdust - Mutilated Earth
(666 Productions - 2008)
This is a real problem. You see, for a band that play a formidably aggressive form of music, there needs to be a real spark there. A sense of urgency, danger, passion. A sense that at any second someone could fall apart and take the whole show with them. This is an essence that French metallers Breakdust Don't have.Kicking off with the acoustic lead title-track, a resounding combination of awesome riffage, pneumatic drumming and the best Max Cavalera impression this side of "Roots, Bloody Roots", before kicking into the mid-paced manglings of "Cruel Destiny" and the thrashtastic allure of "Eye Of Cyclone", it quickly becomes evident that Breakdust have created a top-notch metal album. Musically. But unfortunately, the band lack any form of real soul; leaving a real void and casting huge doubt over their sincerity.Fact is, while this musically tight, by the book modern metal; harking to a sound between Pantera and pretty much anything featuring Max Cavalera, the lack of genuine meaning behind the songs leaves a resolutely empty feeling deep within. To top this off, the bands youth quickly shines through on "Whom To Believe", as a deep sense of tension resides throughout. Not a feeling of musical depth, but more a feeling that the band are nervous and unsure where to place themselves.That said, they do save themselves with instrumental track "Bitter Prayer", packing some of the albums most vividly violent and enthralling moments into 5 minutes of tightly wound hardcore-buggery, leaving the impression that this is the kind of thing the band were going for the whole time; but never quite managed.
With some practice and some real soul-searching, Breakdust could be brilliant. They've got the chops, the skills and the craftsmanship; all they need now is to get to the heart of what it means to be in a band, and with any luck, album number two will pack far more of a punch than there debut.
6/10
By Tom Brumpton
May
Broken Teeth – Electric
(S/R - 2007)
Long before there was Airborne, there were these guys who have their roots firmly in the AC/DC trenches – not that it's a bad thing of course. Jason McMaster and the boys give us what we ordered – pure unadulterated hard rock starting off with 'Roll Over and ending up with 'El Diabolo. It's decent 'n' fast Young-brothers like 4/4 meat and potato material with hightlights that include 'Hell For Sale'; 'She's Gonna Blow'; 'Stick It In' 'Hangin' by the skin' & 'Undertaker' (my fave number on the album).
I can dig this – party on with no pretension brothers and sisters.
8/10
By Glenn Milligan
February
BULLET FOR MY VALENTINE - Scream Aim Fire
(Sony/BMG)
An outfit of the rare breed prepared to name an album after their vocal style, Bullet For My Valentine are a much more integrally formed produce than even I was first led to assume. As I noted during my first encounter with them, that being their GNR support slot in 06 which in turn led me to give their debut disc a rizz - a not unto-mentioned eighties edge to their product did indeed transcend, and with this new'un, this is even more evident just one tune's duration inward. The opening title number itself leads me to believe that frontman/guitarist Matt Tuck has been taking a few stints of axe tuition from Kai Hansen of German metal goliaths Gamma Ray - that intro riff the chief incriminator. Fond as I am of all things European and loud, which being British this lot are of course, 'Eye Of The Storm' offers more of the same trad metal aggression coupled with their contemporary take on the seemingly again popular genre before mellowing affairs a bit for 'Hearts Burst Into Fire'. Yes, these lads do soft stuff as well and we hear a bit more of it through the remainder of the platter though for every tactful interval, we sustain about five times as many skull-unfriendly shred attacks from messrs Tuck and Padge, and the result is one delightful ratio, 'Waking The Demon', 'Disappear', 'Deliver Us From Evil',' Say Goodnight' and 'Last To Know' being several potential favourites themselves. Inevitably destined to shift about four-five times the million or so units they have done to date with 'The Poison', B.F.M.V's road is still a rapidly upward route but a long way from encountering the hole they like every band, hope to avoid falling down. While most of the other punters, mostly of the ageing purist-ey variety, headed for the bar that night at Sheffield Arena, I stood my ground, and gave them the chance. Shame on all those who didn't, as you've turned away from a treat here.
8.5/10
By Dave Attrill

January 2008
BASS INVADERS - Hellbassbeaters (Frontiers Records - 2007)
An act that features Markus Grosskopf, Tom Angelripper, Schmier, & Peavy Wagner. When I learned some time earlier in 2007 of Helloween legend Markus Grosskopf's current spare-time escapade, one reacted in the natural way i.e. "What the f$#%?" Only a man of his talent could take this brave liberty, with only ELP being the other guitar-less rock/metal act of any significance to date. I had only one word – well two - to say on listening to this first effort, - NOT BAD. Raking in other famous names of the four-string trade, with Billy Sheehan, DD Verni and Rudy Sarzo being just three, MG has concocted a fresh and diverse collection of metal tunes from styles right across the board (well with members of Whitesnake and Mr Big involved it had to be expected) and most of them impress. You get the effective equivalent of lead bass and rhythm bass as supposed to their absent six-string counterparts, with solos included and after a while spent listening to catchy cuts like 'Armageddon', 'Godless Gods', 'Empty Memories' and 'Razorblade Romance', the instrumental abnormality of this album seems less of hindrance or note. While Mr G has obviously got the commitments with Weikath and co on his shoulders at present with latest album 'Gambling With The Devil' to promote globally, hopefully a dip in activities for Germany's finest will result in a second serving of power metal's best experimental venture in years. Do not let Kerrang's 2-K review deter you from judging for yourself, there is decent material available under this sleeve even if the sound may take a little getting used to.

8/10
By Dave Attrill

BEGGARS BALL – 1321
(SR – 2007)
Noisy US quartet Beggars Ball's collective moniker is quite fast to light up the little red bulb above the plate that reads 'glammy sleaze/cock rock act' but a little way in and I detect a false alarm. Their quite stoner metal –tinted sound owes a fair few tads to all things LA/Sunset strip associated but is barged aside by a grindy guitar edge landing potentially much too far of the guide line for the comfort hair-rock purists. No bad thing fro fans of the uncategorisable, it is not though 'til the second (vocal) cut that the intended hooks establish some presence and the live potential follows for most of the other three. It's only a disappointing fact that on a couple of tracks, the vocal melody of the chorus doesn't move about enough to distinguish itself from the verse, but the worse crime committed is the other five numbers turning out to be mere rehashes of what's just gone over the preceding twenty minutes. As a well known British saying goes ....cheeky beggars!
7/10
By Dave Attrill

Pre-2008
Frankie Banali & Friends - 24/7/365 The Tribute To Led Zeppelin
(Red Samurai Music/Evangeline Music – 2007)
One of those classic 'get a load of rock names together and produce an outstanding tribute album to one of the UK's best loved and hugely successful groups – that one that features Bonham, Jones, Plant and Page – yes, I mean those rock icons who were originally called 'The New Yardbirds' who need no introduction.Some albums of this nature fall flat – but not this one since you have knockout performances from guys like Mark Boals & Bruce Kulick (The Ocean); Jeff Scott Soto & Gilby Clarke (Royal Orleans); Don Dokken, Michael Lardie & Steve Fister (Kashmir) and 8 other killer tracks that see peeps as high calibre as Glenn Hughes, Bobby Kimball Reb Beach & Doug Aldrich get involved in.Each track features Frankie Banali on Drums (with John Bonham's Snare kindly loaned for the album) and Tony Franklin on his customised fretless bass. It beautifully ties in with the Led Zep reformation and the Mothership album as well being released.There's been a few Led Zep tributes CDs around, but even so, this one is well worth having. Wot No 'Stairway To Heaven' – only kidding!
9/10
By Glenn Milligan

Blue Cheer – What Don't Kill You…
(Evangeline – 2007)
Old Bluesy Rockers with a brand new studio album – 1st one in yonks as well. It's loud 'n' bluesy all the way through but after a while becomes a samey – only so much you can do with blues I guess – it's done well though I'll give iit that.Highlights include the Humble Pie like opener 'Rollin' Dem Bones'; 'Piece O' The Pie' with its high pitch wailing then raw as f*ck throaty shouty vocals; 'Gypsy Rider'; 'Malajusted Child' with a riff runnin' through that reminds me of The Beatles 'Come Together' and another heavy Marriott like 'Just a little Bit (Redux)'
No new ground broke but this is classic bar-room old school blues-rock.
7/10
By Glenn Milligan
BREED 77 - Look at Me Now
(Albert Productions – 2007)


We may have to, actually. The Gibraltar boys have given their melodic metal sound a bit of a further makeover. In fact they've almost gone totally into AOR mode with 'L.A..M.N,' and more or less 'Zombie' as well and the funny thing is, it works from the off, the Ep's title track a beautiful and highly catchy snip of contemporary hard rock that may achieve the unlikely in bring supporters of rock's two most opposed genres together here.

The two Spanish lingo remixes tread comparatively heavier waters but are still worth leaving the play button down for. Almost doubtlessly the best tune I've heard from the 77, I hope this musical direction is maintained for some age to come.

9/10

By Dave Attrill

BLIND ALLEY - Destination Destiny
(Perris Records - 2007)



Swede quintet Blind Alley's name has fluttered about within the confines of Metalliville associates minds before though sadly it did not go as far as a copy of their debut album four years back.

Catching up with them as their second disc sees day light, there must be something I missed with that last one as 'Destination' is as Swedish as 2,000 Volvos parked in a street, from the moment it kicks into motion. If you enjoy the various acts that have come up on the Z, MTM and Frontiers rosters over the last seven or eight years, - as I did -this shouldn't let the side down. Blessed with a respectable knack for producing hooks, Blind Alley are, along with Perris label mates Keldian, proof again of Scandinavia's continuous capability to produce the great bands this scene needs. Elements off particular north American AOR faves also show up but I'll leave you to spin this beaut for yourself and find out.

I hope I can find a copy of that first record before too long if it's anything like this one.

8/10 By Dave Attrill

RECOMMENDED IF YOU LIKE Damned Nation, Eclipse, Honeymoon Suite, Prisoner, Alfonzetti, Talisman

Buckcherry – Next 2 You (Single)
(Atlantic/Eleven Seven Music)
Nice catchy pacing track from the band that every girl wants their cherry poppin' to – hopefully it will be as successful as 'Crazybitch' was – maybe the video may get seen more - lol.
Anyways – this buckin' rocks man & you gotta get 'Next 2 You'.
9/10
By Glenn Milligan

Burn – Global Warning
(Formula One Records – 2007)
British Hard Melodic Rock band that I am surprised that I have not before and don't come too far from me, hailing from Loughborough, Leicestershire. They got together in 1993 originally and with a slight change in line-up are back again in 2006. This is fresh stuff and thank god they are back – probably one of the best bands I have ever heard from this area – and fill the hole somewhat since Deadline & Contagious broke up a year or two ago.Every song is a killer without a filler in sight – no wonder they got the chance to tour with the likes of Thunder & Steve Gibbons in the past. Standouts include the opening powerful 'Shadow of the Satellites' the likewise 'Made that Way'; the power ballad 'Pray for Rain' (with it's Strawberry Fields Forever String section) & 'I Don't Mind'.
Be great to see these guys soon in concert. They deserve to do really well.
10/10
By Glenn Milligan

BODY COUNT - Murder For Hire
(Escapi – 2006)


When your band is fronted by such a monumental - and controversial - character as Ice T, it is little wonder that even after a gap of almost a decade, your re-appearance is bound to turn heads. As a continuous wave of change in the musical waters sadly sinks too many others, Body Count rely faultlessly on their frontman for their continued recognition within the metal scene.

Their recent live album featuring a set that included almost the entire of their 1992 debut, found room for a number or two from this long delayed fourth studio offering as well and today sees a much tougher though rooty B.C. than before. Not as fast or punky as the first album was in quite a few places, 'Murder 4 Hire' really throws the two intervening long-players, 'Born Dead' and 'Violent Demise' together and allows fro more of the typical street-rap rhythms you'd expect from Ice as a solo artist, albeit with a pair of crunching electric guitars and a pounding rhythm section.

Taking a trek down tangent street for a few seconds, some might still not be aware yet that only Ernie C also survives - sadly literally - from the first line-up fourteen years ago, but the works of late colleagues Beatmaster V, D Roc and Mooseman live on in the three sprightly young gentlemen who stand in their place today having clearly listened long before they came.

A solid and ruthless affair with a bluesier edge on one or two songs, having been on ice (tee, hee, ,hee, Dave) for so long has only strengthened their musical muscles six-fold. Body Count - a band you refer to as has-beens at your own risk entirely.



8.5/10By Dave Attrill

RECOMMENDED IF YOU LIKE
Stuck Mojo, Rage Against The Machine, Biohazard

BEAUTIFUL MISTAKE/Ettison Clio - S/T (Split EP)
(Reignition Records – 2006)
The ultimate band for many a reviewer, including moi, has almost certainly got to be split releases. Especially when one band are great and the other….well, ok. Beautiful Mistake, the band answering the latter description, are first to pass and their heard-it-all-before-sville alt metal sees them do little more than this, really. A mistake indeed that we sit through three cuts by them but only two from girl-fronted hard rock discoveries Ettison Clio who sound scarily reminiscent, on 'On The Inside', of hair rock legends Danger Danger - which merits them a mark or two alone.
More of them and less of the other next time, please, Re-ignition Records. E.C have potential I wish to witness to further extent.
8/10
By Dave Attrill

BREED 77 - Blind
(Albert Productions - 2006)



Present day metal kings Breed 77 are high enough in profile to not need to have to cover Korn numbers to boost their profile so it's relaxing to know that this single is one of their own writing.

A catchy and pretty subdued cut that enables anyone new to their melodic metalcore a good taste of what they're all about, I hope that their latest album from which this is clipped, levels up.

Impressive stuff.

8/10

By Dave Attrill

Tommy Bolin – Whips and Roses II
(SPV – 2006)
It's sad to think that heroin killed off such a varied guitar guru as this album proves how good he was – one can only imagine what he'd be up to if only he was with us now as the guy who replaced Ritchie Blackmore definitely had more tricks up his sleeve that we'll never now know about.Since I haven't heard any of his official solo albums that he released or 'Whips and Roses I' I can't make comparisons but was very intrigued what was on this album and believe me, it's an aspiring mix that goes from southern rock-like stuff – (think Joe Walsh hanging in the swampland) in the opener called 'The Grind'; the black funkin' of 'Crazed Fandango' the stand-out rockin 'Sooner Or Later'; the freaked out sinister Brighton Rock meets acidic Pink Floyd experiment that is 'Spacey Noodles' the epic echoing 'Lotus' from a vocal point of view that has a 'Sweet Home Alamba' thang goin' down in the verse that flows into 'Journey 2'.If you like the blues then you'll love the last 3 numbers that starts off with Bolins Boogie – man, this guy could play !!
Rock In Peace Mate !!
10/10
By Glenn Milligan
BEAUTIFUL SIN - The Unexpected
(AFM Records – 2006)
Female-fronted metal bands - they may not be exactly ten to the penny but they are visible, and more importantly, audible to most. Germany can already boast one such success to its laurels in eighties faves Warlock but two decades along the line, it's time for a 'second coming'. Step forward Beautiful Sin, the latest vehicle driven by ex Helloween barrel-basher Uli Kusch who teams up for this unexpectedly stunning offering with Belgian discovery Magali Luyten. Venturing pastures quite commendably new, Kusch may have fans of the German metal legends frowning at their style departure, still melodic metal but taking a somewhat latterday Dream Theater direction - don't enough bands try this one now already? This being said, purists will probably still be distracted at the door by Luyten's rich, highly penetrating voice which fit well above amply with the guitar grooves of Uli's Norwegian pal Jorn Viggo Lofstad who he plays together with in his other current band Masterplan. Choosing the de rigeur ditties here is hard with a big 'H' – Luyten's injections of soul saturated vocal lust are contagious through all eleven tunes with a hook at every stop. Not a bad, or hardly even average moment with its confines, 'The Unexpected' is one hundred percent as it be titled and as much recommended, Helloween fan or not.Probably European metal's mightiest work of this annum, at only 46 minutes, it is way too short but at least that gives me time for a few extra spins.
You will definitely be sinning not to own it.
10/10
By Dave Attrill
Beggars Ball – Fight This Town
(S/R – 2006)
Raspin' raunchy loud metal & rock n roll that's like a mash of Zodiac Mindwarp, The Almighty, Circus of Power who feed the southern blues into their Hollywood, California roots.They got it, they just f*ck*n' got it – sticking the sound to ya where it hurts most – guys you know what I'm talking about – can see 'em makin' a few female friends too. Ten tracks without a filler in sight.Simply so much good stuff on here – prepare to be grooved to death with cuts like the explicit groupie influenced 'Starbanger'; the splendid redneck-like gritz of 'American Vocal'; the cracking moderately paced 'Famous & Filthy' or the Rob Zombie meets Monster Magnet rifferaging of 'Low Life Blues'.
These guys have the right attitude to stir up the sh*t and re-write the brains of those corporate dickhead major label people who don't know a decent act from a crock of ten a penny horsecrap that pollutes a lot of the music scene today.
10/10
By Glenn Milligan
Big Cock – S/T
(Driver Wild Music – 2006)
Yes that really is their name and what do they play – cock rock funnily enough and very good at it too. Coming from Scottsdale, Arizona I can see this band being big, scuse the pun, judging by the way they masterfully perform these sexy songs on this here insertion to the CD player. You'll stop on for the full ride from 'Second Coming' right through to the fourteen track 'Let's make love' – this I guarantee ya is a cock rocker's wet dream – I wouldn't mind meeting the influences from songs like 'Get me up'; 'Dirty Girl'; 'Ride on Me' and 'Rock hard' to name but a few – wonder if every one of them is a 'Scottsdale Girl'.
They even have time to cover the old Tom Jones song 'She's a lady' and it f*cks all over the original as well. Why ain't every album a pleasure to listen to like this one is.
10/10
By Glenn Milligan

Lewis Black – The Carnegie Hall Performance
(Comedy Central Records – 2005)


Not having much knowledge at all about American Comedians, I assumed that Lewis Black was a frontman of some sort – well he is but aint got a band or sings either – he's a top class dude from New York.

I like his style – straight talker, tells it how it is, no b*llsh*t kinda guy – likes to swear a lot as well but that simply adds to it and is not a substitute for sub-standard material one bit or he would be here on 24th September, 2005.

He's got some explosively interesting banter too – like talking about performing for Bush (the President of the USA); his rappart about Candy Corn that tastes like sh*t; how to top Carnegie Hall; sayin' the word f*ck – if I got a dollar for every f*ck, then I'd get a good night out of it – well who wouldn't – lol; the G spot; fun at customs with cases and tons more – hearin' is belivin' – he's damn funny let me tell ya !! He has the audience in absolute stitches and rightly so and he will you as well.

10/10

By Glenn Milligan
Blind Guardian – A Twist in the Myth
(Nuclear Blast – 2006)
A nice bit of OTT Metal that you know we at Metalliville like to hear – big, bombastic wailings, thunderous drums and cranging guitars – as well as high ended vocals on many occasions. I have to say it's the 1st time I've heard them – I knew the name but that was it – man, these guys are crackingly good – love how they mix celtic music with metal with 'Turn the page' being a good un to start from – no not the Bob Seger song. This theme is interspersed thoroughout the album – maybe they are always like this – any way this is a very splendid quest of metal to my ears. Those arrangements, riffs and solos are really something to lose breaths over – take 'Another Stranger Me' as an exquisite example.They even get all dancing out in the woods and madrigal and pipy on us with 'Scalds and Shadows' before bombasticating it all up again with the powerful orchestral like 'The Edge' before closing it with some more metal with 'The New Order'.
Class !!!
10/10
By Glenn Milligan

The Bonedrivers – Roadhouse Manifesto
(BlueBlack Records – 2006)
They rock you, they sooth your soul and take it south as well. Yes The Bonedrivers are back with their motorin' but laid back blues licks all the way from the West Coast of the USA.There's the opening Hendrixy 'Who burned my building?' with its melodic harmonies; the greatness of 'Live to Ride'; the SRV like 'Get it' and the brilliance of 'The Light of the Morning Sun' with its wondrous bottlekneckin' guitar work.
It's like steppin' into a deep south bar as this is what you'd expect to witness – what a band.
8/10
By Glenn Milligan
Pre-May 2006
BRICKS FOR SHOULDERS - You Are, Therefore I Am
'Hailing From The Musical Mecca Of New York' is supposed to mean it's worth giving a listen. Thus from the home city of Kiss, Anthrax and various hardcore luminaries, these latest exports have to impress. The title of this mini-album's opening number 'You've Got To Be Kidding' however, all but aligns with my opinions. Some bloke barking randomly along to a guitar line almost completely robbed of rhythm or direction is - once again - not the key to great music making, unless their idea of musical achievement is a fifth division version of Helmet. Only passable penultimate number 'You Fill In The Blanks While I Load My .357' with its Megadeth/Anthrax guitar tendencies rescues this release from being completely unlistenable.
The Big Apple has prided itself on many mighty outfits over the past three or four decades, but this is one of its bruises.
3.5/10
By Dave Attrill

Beautiful Creatures – Deuce
(Perris Records – 2005)
Now on the famous Glam related label from Texas, the BC's have really suprised me with this release as some of it is more minor keyed and aggressive – more nu-metal inspired that sleaze. Not something I'd associate with Jo Leste.Highlights include the song 'Unforgiven' that has a great chorus with its Marilyn Manson feel; the crunchy Rob Zombie meets Black Label Society 'Sympathy' and the nu-metally 'Empty'; the stonerfied 'Ton of Lead' and great ballads that are 'I still miss you'; 'Starr Cross' and 'I won't be the one'. This is definitely one that's well worth checking out.
Catch 'em live in the UK in April.
9/10
By Glenn Milligan

BIRDS OF PARADISE/CHARGER - Split single
'For All Intents And Purposes'/'Ornine Utopia Anthem'
(Calculated Risk Records)
Charger's contribution to this double A-side, is subtitled 'You Are already Dead', which may work as a tactical description of their fortunes if they fail to produce anything more listenable than this twelve minute lump of totally directionless industrial dirge which I just manage to sit through in its entirety. Repeating the same riff for two thirds of the duration tests me as it is.
The latter act are better but no more than acceptably so, same sort of vocals though very badly affected by the mixing, but to more a tuneful musical trek, adding in pin-prick pinches of pop and blues twang but still nothing to get too excited about overall. Still, they've got more than just one song - I hope - of their making so maybe next time..
5.5/10
By Dave Attrill
Blackberry Smoke – Bad Luck Aint No Crime
(Self-Released – 2003)
So what do you think this band are – well funnily enough they are an exceptional redneck like rock band – kind of Black Crowes meets The Georgia Satellites.Sweet stuff from the South and played with passion – you can even tell that the songs are culled from real life happenings which include great numbers like 'Nothin for you'; 'Angeline' and 'Sure was good' (which is very Ronnie Lane).These guys would vibe the crowd on any stage no matter where they played especially with the dittie 'Scare the Devil'. You just can't beat 'Freeborn Man' which is pure steamin' bluesy gritty rock n roll with a bit of Dixie thrown in.
F*ck*n' Brilliant Band.
10/10
By Glenn Milligan

Black Label Society – Kings of Damnation 98-04
(Eagle/Spitfire – 2005)
The swansong best of now that Zakk has left the label. Right from 'Sonic Brew' to 'Hangover Music Vol. 6there's bits from all and it's a good listen throughout.So get on your 'Horse called War' and 'Bleed For Me' because you know you're 'Stronger than Death' and on the way stop at the 'House of Doom' before reaching 'Doomsday'.
Anyway, enough of my ramblings – relive the BLS sounds and don't forget to check out the enhanced extra CD where you encounter a bundle of covers in good ole Wylde style such as Neil Young's Heart of Gold'; Black Sabbath's 'The Wizard'and The Beatle's 'Come Together'.
9/10
By Glenn Milligan

BARCODE - Showdown
(Nuclear Blast - 2005)
If you're looking for anything particularly new from shouty hardcore quintet Barcode, this review might as well be left here, but if you're into loveable ol' school punk metal noise or both the above, read on.
16 nice an' angry slabs of it stomp and spit their way by in the space of 35 minutes, giving the purist plenty of time for further full playbacks. One gathers that their two guitarists may very well have listened to some Metallica in the their time: a few very 'And Justice For All' moments are evenly distributed amongst these tracks. I for one am fully in vogue with the fact that this genre is nowhere near as self contained as quite many think it to be. A treat for fans of the scene's giants, and guaranteed of a good few support tours with some of them as well.
8/10
By Dave Attrill
BLEED THE SKY - Paradigm In Entropy
(Nuclear Blast - 2005)



Their moniker may be a catchy tag but just watch as they spoil it with a bunch of heard it all bef…. oh no… they haven't. Their way of produce may be shrieksome hardcore-oriented metal but with a darker over-structure that should broaden their following and these six lads have more or less kicked their ball into the right goal in this game.

Diverting their choruses into more subtle regions, a la Boy Sets Fire, BTS are quite assured not to pass over our heads as more big-this-week gone-the-next also rans. Pumping plenty of old school rhythm guitar jolts into the mix that blends well in, in the album's overall depth, plus being signed to one of metal's top labels gives them some sturdy boots to stomp around in - on some people's skulls preferably.

Bleed-ing good stuff.

8/10By Dave Attrill

RECOMMENDED IF YOU LIKE
Boy Sets Fire, Boy Hits Car, Vision of Disorder, Shadows Fall

BLOODCHURN -
Ravenous Guardian
(Unmatched Brutality)
Once more we encounter a name of the sort you'd thought had spent the last fifteen years being legally quarrelled over on the national 'band register' by about 200 hundred death metal bands worldwide. That and the front sleeve pic of what looks like a bloke eating himself are about the only thing I find drastically interesting on this album.
Bound to win no end of prizes from the purists, this US fivesome deliver nothing radically catchy, and while no disappointment is guaranteed for fans of endlessly high speed strumming and vocals as usual only decipherable by reading the lyric, it frankly just dissolves otherwise into the background with the other countless less than spectacular contributors to the genre.
Only those expecting normal business need attend today.
5.5/10
By Dave Attrill

Big Bang Babies - 3 Chords and the Truth
(Perris Records)
A neat comilation of the triple B's - that old cult glam band that famed glittered silver highlighted hair guitar hero came from - or in other words the genious that is Keri Kelli. It just shows you where Pretty Boy Floyd and Shameless got it all from - sh*t both Steve Summers and Alexx 'Skunk Michael' will kill me for saying that - oh well - ne' mind - check out 'Stop the world' and 'Hero' for perfect examples. Love the acoustic ballad about a guys girlfriend with the line 'Everybody loves my baby' with the Tyla like style. Then there's an a la Malmsteen instrumental as well and of course a ton of sleaze spilled all over the CD. Hey, if you fancy a Christmas classic then go for 'Winter Wonderland' - makes me laugh.
9/10
By Glenn Milligan
Blind Date – S/T
(Perris Records – 2004)
From Austin, TX. They sound like Ted Poley era Danger Danger without the hooks and hits. A good band but too safe AOR sounding to cut it majorly.Overtly AOR overload after a while and gets tedious.
Well played but man, this needs partying up a bit.
6/10
By Glenn Milligan

BLOOD TSUNAMI - 3 Track Demo
(Unsigned - 2005)
Not the most sensitive moniker a band could have in light of recent events but then metal isn't exactly stereotyped for its tactful side. Well, Blood Tsunami's music isn't anyway. A catchy amalgam of Metallica-meets-Kreator fuelled thrashiness, some of the riffs here write the songs by themselves and these three tunes sell a serious quantity of potential on behalf of this new act.
I'm not sure of their exact nationality, though from the sleeve details I'm at least guessing there's Scandinavian dealings afoot here, but B.T. are a worthy addition to the scene to watch out for, this year.
9/10
By Dave Attrill
Boned – Up at the Crack
(Perris Records – 2004)
AC/DC like stuff – as sqawky as f*ck on the vocals. It's pure tongue in cheek all the way through with songs including 'No talking with your mouth full'; 'Drain the main vein'; or the title track itself 'Up at the crack'.
It's cool c*ck-rock filled stuff. Get's my vote.
8/10
By Glenn Milligan

BRODEQUIN - Methods of Execution
(2005)
I've got one for you. Play them this a couple of times. No particular disrespect to US death trio Brodequin but most bands I hear within this genre do write what can be told apart as songs, and songs per se. Apart from odd Testament/Megadeth -esque moments, this is little better than one track repeated over eleven times with alterations to intros and ends to distinguish the tunes in the one remaining way feasible.
I have encountered it before but when it comes to one or two chords - or should I say notes played continuously at 100mph along with growls indecipherable enough to condradict the presence of lyrics, the end of thirty-five minutes of this racket can't come quickly enough. A case of extreme metal's main ingredients rather overcooked and unfortunately burning the veg too. Oops.
4/10
By Dave Attrill
Broken Teeth – Blood on the Radio
(Perris Records – 2004)
Live in 2004, for a radio broadcast - not that you wouldn't have guessed that from the title. Hereby find 15 electric ditties culled form their 2 studio albums 'Broken Teeth' and 'Guilty Pleasure' (must get that sometime).Can't go wrong this album at all. Just full on squawkin, rawkin' ecstasy with renditions of songs like 'Pull the plug'; 'Stick it in'; 'Undertaker'; 'El Diablo' and many more.Crank this up.
10/10
By Glenn Milligan

Broken Teeth – S/T
(Perris Records - 1999)
Classic dirty AC/DC riffage is to found on the debut from Broken Teeth – suits me sir!! Sex, Sex Sex and some more Sex is the motto here. The bands vocalist is none other than Jason McMaster (ex-frontman of 'Dangerous Toys'). 'Undertaker' has got a bit of fake crowd applause (like on 'The Jack' and some good ole 'Live Wire' like bass-playing. The one that'll do it for ya most is the classic squawkin' 'Trippin' over a bone' about a having undisclosed secrets. Can't help diggin' the explicit 'Stick it in' about wanting to do just that to some female – he wants to see all her dirty magazines as well. 'Pull the Plug' is a good 'un too about a girl going off ya because you look less rock than you used to – showing starf*ck*rs up for what they really are 'Shallow Whores'. It all finishes on a bluesy slow bit o' boogie a la AC/DC's 'Nightcrawler' called 'Who turned out the lights' that concerns a woman who has changed from being an LA Glam Girl to an older Miss. Normal run off the mill – well some girls get older and grow out of it – much to the disappointment of many geezers who still think they are Gods of the Strip.
A corkin' debut.
8/10
By Glenn Milligan
2004
Jean Beauvoir - Chameleon
(Frontiers - 2004)
He's got it right there - Jean can change his musical skin like the reptile itself and compose, perform and arrange any musical style single-handedly - I'm sure that Jean is short for Jeanius.It's moving 'n' emotional 'n' grabbing with opener 'I wanna know' concreting that statement from the start - it's very Terence Trent D'Arby. Just don't expect 'Crown of Thorns like material or it'll disappoint but if you want a varied album then it's one for you. It's poppy at time and takes an African flavour aboard on 'When the river runs deep' that's about partying with friends.The girls are gonna like this release as well as the lovers of romance out there who'll lap up tales of happiness like 'Even More'; 'Something to believe in'; 'Angel'; 'Amazing' or the Anastasia like 'Addicted to Us'.Every track is 100% beautiful and worth 100% of your attention.
10/10
By Glenn Milligan
DAVID R. BLACK - Trinity Part 2
(1000 Watt - 2004)
So what exactly happened to Part 1, may I ask... never mind, we can't have everything, can we? Not actually a solo act but the joint name of two of their three members, the Brit newcomers help see the burgeoning trend of melodic rock/alternative crossover style cultivated on our side of the pond as well. Think Blink 182 and Green Day, watered down and add elements of Def Leppard and The Police on the melody side and there's certainly no crime in trying this sweet little six-tracker out for size. Subject of a fair whack of stonking reviews from various zines across the nation, David R. Black can add another one to that collection.
8/10
By Dave Attrill
Black Hill - Nasty Nights
(S/R Demo - 2004)
Wham bam, Italian Glam. They have the elements of Pretty Boy Floyd, Poison, Love/Hate and Skid Row.Find humour in 'Granma Glam' with it's 'I wanna f*ck you' line; the mono come stereo ballad 'Strange Days' or the slammin' 'Give me my money back'.Glam doesn't get much better than this!!
9/10
By Glenn Milligan
Bonedrivers - Preview CD
(Blueblack Records - 2004)
A 4 piece band from San Francisco who are groovin' and laid back with a Hendrix-like vibe especially on 'Who burned my building down?''Live to Ride' is a chilled out cut about being on two wheels on the freeway and is kinda Eagles'ish while 'Light of the morning sun' is very much like The Outlaws getting together with The Beatles, Ry Cooder and Tom Petty.Looking forward to hearing the full album when it's ready for release. 100% proof that you don't have to come from way down south to have that rebel sound.
8/10
By Glenn Milligan
Brain Surgeons - Black Hearts of Soul
(Cellsum records - 2004)
They could be called a supergroup as opposed to a project as they've been at it for 10 years now. They feature the following - Albert and Joe Bouchard of Blue Oyster Club; Deborah Frost of 'Flaming Youth' plus David Hirshberg and Ross the Boss of Dictators and … wait for it … Manowar.So what's on offer - blues rock and good old fashioned rock as well with both male and female vocals. It's a compilation of previous album material (not that I've heard any of it before but they must be great releases by the sound of these tracks with highlights being the stompin' 'Swamp Thing' (1999); a dirty bass thing called 'Gun' (1996) that's like Blondie meets AC/DC and Bubble; the rock 'n' roll of 'Victory Boulevard' and the 'No more Hero's' like (as in The Clash) 'Sally' (1995) about a chick whose been up to a bit more than blackberry pickin' in the hedges. If you fancy a bit humour then you gotta go for '(666) Devil Got your mother' (1994) about Satan getting your mom up the duff and ending up with Beelzebub as your brother who looks like John Denver.Beats me why they have remained underground for all this time.
9/10
By Glenn Milligan
October
BONRUD - S/T
(Frontiers - 2004)
Though they may be led by the hap who lends his name to the band, Bonrud are similar in more ways than one to someone else whose last name begins with that syllable. Then again whilst Paul Bonrud's line in tune-penning fails to differ totally from that New Jersey chappie's recent produce, his own combination commercially scores the goals for him. Throw in a healthy dose of Mitch Malloy, a mastering of Nelson and a good few juices off some of those Artenzia-signed nu-breed types on top of the initial ingredients as supplied by Jon you-know-who and this recipe is quickly completed. Tuck in if you drool at the sound of hook-soaked pop rock with melody and diversity blended in over a mixture of tempos plus a hint of punk/alt flavouring to trick the taste buds a bit but there'll be little room for any pudding afterwards though. Already a major sighting in most independent record stores, this debut by one of the label's best signings this year should not be missed. Buy, if only to finance a visit by this chap to British stages in the near future.
8/10
By Dave Attrill
July
BRODY - Torn From A Warm Place EP
(Blunt Monkey - 2004)
Whether or not they have taken their name from Roy Scheider's 'Jaws' alter-ego, these young men pack quite a bite in their material. Generally it's pretty typical run-of-the-mill contemporary metal but in most parts not without its hooks buried in. As most who've logged onto this site more than twice in their life previously are likely to be aware, this end of rock n' roll is not often something I'm that quick to sink my teeth into, (you done with the s**te jokes yet, Attrill?) but this definitely rates as a grower after three or four listens. Just when I thought it was safe to diss nu-metal off again…..
7/10
By Dave Attrill
June
STAN BUSH - Shine
(Frontiers - 2004)
Stan Bush's last minute slot-switch with Dare at last year's Gods was almost as much a bad thing as a good thing - the one major down-heartening point for most being that his 65-minute set had to follow Wharton and co's 90-minute one. Another was not having any material from this latest powerhouse of an album ready to be aired on that night. The opening treble-barrelled attack of 'Shine', 'Falling' and 'I Will Be There' are laced with Stan's trademark latterday sound that accounted for the quality of his last two discs before 'I Turn To You' comes across as almost total Two Fires fare. Current drummer Kenny Aronoff actually played on the Ramos/Chalfant-fronted project's first outing, four years back. In other places we have rockers like 'Say It Ain't Love', 'Have You Ever Believed' and the disc's numero uno 'The Chance You Take', amongst the most memorable tunes he's penned since that one he did for a certain kiddies cartoon flick, nearly two decades ago. With a voice still showing but not one iota of faltering, and ripping guitar work from new man Tim Pierce, S.B. has nothing to worry about for a long time. Pity that not as many take to this Bush as they do to a certain other one.
9/10
By Dave Attrill
Black Label Society - Hangover Music Vol. 6
(Spitfire Records - 2004)
So the smart arses are gonna say, "So where's Volumes 1 to 5?" but of course the vol.6 refers to the fact that it's the sixth album release from BLS. It's a record that like many out there I have been waiting for Zakk and his pack to put together for a few years. They've shown us briefly what they can do on other albums when it comers to ballads and softer melodic numbers but this release is full of 'em.Every single song and I mean every single single song is a complete f*ck*n' masterpiece. All the album grabs your attention and there's a mix of genres covered like blues, rock, metal and country - all at once at times to create what can only be described as the sound of 'Black Label Society' in a vibrant and positive mode.You can't pick one song above another so I'll randomly pick a few out to tell you about. 'Steppin' Stone' looks like it's a stab at the music industry - people being used as a way to get higher up the ladder no matter what may happen. 'Takillya (estayabon)' is a compkicated Spanish instrumental ditty that is a perfect introduction to 'Won't find I here' about someone who doesn't know what he wants and has the exceptional lyric, 'No need for tomorrow when you can't find today. A stand-out fave for me is 'House of Doom' where no-one as Zakk puts it 'gets out alive'. Despite the straining in the vocal department in his piano version of Procal Harum's 'Whiter Shade of Pale', you can't help but like it. 'Crazy or High' the albums opener is awesome as is the swayful 'Fear'. The contemporary 'No other' could be mistaken to be a Lynryd Skynyrd.This is easily the best album I've heard so far that's been released this year.
10/10
By Glenn Milligan
March
Blue Cheer - Vincebus Eruptum + OutsideInside
(Track Records - 2003)
A new version of the Track Records company have re-released the 1st two Blue Cheer on 1 single CD and good on 'em too. Vincebus Eruptum (meaning 'Control of Chaos) is legendary as the band blew up the control room the first time the engineer tried recording them (he did say to set up and play like they were doing a gig - fatal!! they did warn him previous but so be it. Second time around and it came together in a few days flat. The finished article is loud and pushes blues and rock to its distortive limit especially the volume of the drums and guitar. With their big hit of Eddie Cochran's 'Summertime Blues' as well as other album tracks like Mose Allison's 'Parchment Farm' with the classic lines 'all I did was shoot my wife, I guess I'll be here for the rest of my life' it's a milestone of an album.InsideOutside is very much a psychedelic affair and melts what you'd expect to hear from early Pink Floyd mixed in with The Yardbirds. It's a far more polished release than 'Vincebus Eruptum' take for instance the charged 'Sun Cycle'; the bass 'n' drum driven 'Just a little bit'; covers of The Rolling Stone's 'Satisfaction' (Otis Redding Style) with a from left to right pan throughout and Booker T. Jones' 'The Hunter' and then their own funky blues number 'Babylon'.Be good to see all the others re-released on Compact disc as well.
9/10
By Glenn Milligan
Bowes and Morley - Mo's Barbeque
(STC Recordings - 2003)
Familiar surnames? - they should be because it's two of those guys from Thunder 'Danny 'n' Luke' who are soulin' and funkin' it up with their other musical outing performing material that at times wouldn't completely work in a Thunder set.This is more Otis redding and Stevie Wonder with plenty of oomph. A few covers are aboard like Wonder's 'Living for the City'; 'I can't stand the Rain' and 'Come together in the morning' by Free - songs that are given 100% and just as good as the original versions - in fact Danny always wanted to be Paul Rodger's (as he personally told me last year).The originals easily match up nicely as well like the piano/bass led funk of 'Desire'; 'Why did you do it?'; and 'Waiting for the sky to fall'. There's enough zest to grab the rock entourage and plenty of passion for the soul 'n' funk fanatics.
9/10
By Glenn Milligan
Butcher's Bill - Quick and Painful
(S/R Demo - 2003)
Brooklyn Boys who sound like rednecks cranking up rock 'n' roll that's all the vibe, flavours amd elements of some of the best in the biz. There's the swagger of Zodiac Mindwarp, the thrilling boogie stomp of AC/DC; the early attitude of G 'n' R and the electricity of The Sex Pistols.Recorded all in one day (September, 9th 2003 to be exact), Butchers Bill keep it flowing throughout with simplistic upbeat rock that includes knockout songs like 'No good' about not being right for some chick; 'Going Home' because it was a crap party and 'Gun For Fun' (no explanation needed there!!).These boys put the enjoyment back into rock 'n' roll and prove that good albums don't take forever to record.
9/10
By Glenn Milligan
February
JACK BLADES - S/T
(Frontiers/Now & Then - 2004)
Is their any member of Night Ranger still yet to release a solo disc on this label? As frontman for the San Fran legends, you'd expect Jack Blades to be the first in line, but everyone has already got in before him on that one, Kelly Keagy's 'Time Passes' being the best of the rest so far. Jack's material is however as furthest away as any of the Ranger boys have got from that they created together. The first five or so are the expected AOR product though towards the end of the first half of the album, you can notice the differences starting to dissolve in. By the end of the disc, you're wondering if another band got recorded on to the disc by accident, because the material couldn't aim in a more Beatles-esque direction if Jack sat up all night thinking about it. While enough bands round the planet make livings out of pilfering ideas from McCartney et al, to J.B it probably seems just a matter of over-influence because this is smashing stuff from the vocalist/bassist who has reeled in a star studded cast for the guitar parts including Ranger colleagues Brad Gillis, Jeff Watson, Ratt's Warren DeMartini, Journey's Neal Schon, ex-Brother Caine man Damon Johnson and even himself. With the question of another Night Ranger CD ever being recorded bugging the minds of many, at least the personnel are busy in other ways, and Jack Blades knows there is no excuse for him to just sit at home either.
8/10
By Dave Attrill

BLINK 182 - S/T
(Geffen Records - 2004)
Quite what someone of my mullet rock magnitude is doing reviewing this release by one of alt rock's biggest names is beyond me. I know exactly what to expect from this lot ... Or do I now? Initial play of opener 'Feeling This' is quite promising, housing a noticeably multi-way structure. 'Obvious' is of similar complexity, and hey, I'm liking this album already. So you see it's not all 'In, three chords and out again' in this business. These three lads make the effort to put a bit more creativity into their writing and through the first seven numbers, 'The Fallen Interlude' ( which is as prog as a punk-pop band dare get, in particular ),they tell this like it is. 'Go', 'Asthensia', 'Always', 'Here's Your Letter', 'Not New', and Anthem Pt 2 (Live) are about the only formulaic throughout cuts that of the sixteen-strong album but the material is still kept a tad higher above the water by Messrs Hoppus and deLonge's occasional dual vocal alternations. Strong material from one of America's currently biggest bands and which deserves more to keep them on top than most of their scene counterparts.
8/10

By Dave Attrill
Jan. 2004
Blue Cheer - Live In Japan
(Track Record - 2003)
Late 60's noise-mongers caught live 'n' loud in the land of the dragon - well Air West Tokyo and Osaka Club in Osaka to be exact.. It's bluesy, it's ferocious - kind of like Mountain meets Rory Gallagher with the demolition effects of Hendrix. There's a mass of OTT distortion fuzz and wailing gruff vocals that work well with the arrangements like the great riffing 'Big Trouble in Paradise' and the slow paced blues of 'Blue Steel Dues' that frontman, Dickie Peterson says was inspired by his brother - a fine musician but a bad, bad, man. You can't help but love the Motorbikin' Hell's Angelness of 'Ride with me' and yes, before you ask they do their squawkin' mad take of 'Summertime Blues' and the dirgin' 'Out of Focus and 'Doctor Please'.It's vibrant and climaxing rock 'n' roll.
8/10
By Glenn Milligan
Tomas Bodin - Sonic Boulevard
(Inside Out/SPV - 2003)
Sonic Boulevard is the latest instrumental release from Swedish prog-rocker Tomas Bodin (Flower Kings). This album doesn't just reflect Bodin as a keyboard player but as a skilful composer, bringing together an array of instruments to create his own clear vision of this album. Slipping from deep and moody to stylish and bright with skilled production. Certainly Sonic Boulevard is reflective and can be compared with the Flower Kings and other explorative bands. But with this Bodin explores areas of jazz and soundtrack music to create something that stands out in the crowd.
8/10
By Steve Windle
BOWLSCRAPER - S/T (3-Track Sampler)
(Self Produced - 2003)
Barrelscraper, I was going to rename this lot when the first three, and probably only three, chords struck but no, these American din-dealers seems to have been taught better than that. Producing some sort of semi-commercialised hardcore thrash noise would amount largely to their credit and I can see a sizeable amount of interest from old(er) school followers with this, especially if Pro Pain, Pantera and Machine Head.Featuring the two-way vocal style of singing and growling on alternating rosters, piled on top of classic-style chugging rhythms a la Metallica, this material should garner loyalty from right across the extreme metal fraternity.
8/10
By Dave Attrill
Nov. 2004
Backdraft - Here to save you all
(Lunasound Records - 2003)
Now you'd be forgiven for thinking that these guys were full on USA, Southern State Red-necks with a taste for the heavy feel if Black Label Society but are in fact they are from Sweden.Excellent stuff - ballsy, strong Rock 'n' Metal Blues in the style of Lynyrd Skynyrd meets The Cult (especially the track 'Angels High').Among the album there's a kick in the testicles to townies on 'See you burn'; a ZZ Toppy-type number called 'El Rancho'; a ditty that's pure Sabbath named 'Original Sin and a slammin' maestro piece titled 'Hillybilly Blues' that has that enthusiastically addictive country blues guitar solo.More like this please is needed for these ears. "The South's gonna rise again tonight" as Donnie Van Zant will put it. Get your arses over ere soon.
10/10
By Glenn Milligan, BA Hons CS
B-CODE - S/T
(Self-Produced - 2003)
Italy's all of a sudden interested in spouting out interesting new metal acts. B-Code are one. This four track disc convinces me of their game, which they play pretty well, to tell you the truth.
Vocally, think Metallica, White Zombie and Paradise Lost and musically their own thing supporting it. Melodic, subtle and brooding, I'd appreciate another taste from this lot as I still haven't got the clearest picture of their intentions but I'm interested so far. Keep it up.
7/10
By Dave Attrill
BLIND DOG - Captain Dog Rides Again
(Meteor City - 2003)

When you look at a sleeve and such a preposterous title like that you can only expect some ska punk workout imminent rather than the deep driving retro metal sound that emanates from the depths on this occasion.
Another Swedish band, who appear to be going places - aren't they all!! It so happens that Blind Dog are on their second album here, their first disc, the equally ludicrous -sounding 'Last Adventures of Captain Dog' apparently having gone down quite a treat in their native land's metal market. If you've either heard the Divine Propaganda CD or read the review, you should be a degree clued up on this offering's resident tones. Guitars deeper than the ocean and their frontman, whatever his name is, sporting a good Flynn/Anselmo range which he tames down suitably for the more sixties oriented parts of the album. An approachable collection of tunes -one or two numbers may takes some getting into but if you like the old-fashioned-meets-new-fashioned thing, I'd suggest trying if, for definite.
7.5/10

By Dave Attrill
RECOMMENDED IF YOU LIKE
Metallica, Pantera, Sabbath and the Beatles all rolled into one.
Brazen Abbot - Guilty as Sin
(SPV - 2003)
Bulgarian born 'Nikolo Kotzer' is a multi-talented instrumentalist whose released an album of high class rock and metal that you won't tire of because it's very varied in styles - be it melodic rock (One life to life); Symphonic Power Metal (Eyes of the Horizon), AOR balladeering (I'll be ever free) or the late 80's Malmsteen majesticness of 'Slip Away'. There's even Yngwie connections here too as the as the album features the vocal talents of the ex-Malmsteen frontmen Joe Lynn Turner, Goran Edman, Jorn Lande and current wailer, Doogie White.There's even hints of Richie Blackmore also as 'Mr. Earthman' is as 'Purple as possible and the track 'A whole lotta woman' rocks you out with attitude - just hope Led Zeppelin don't throw a benny at the title.Can't fault this album one bit !! The band is even made up of ex-members of Europe - Ian Haughland (Drums); John Leven (Bass) and Mi Michaeli (Keyboards). Just imagine if Joey Tempest wanted a dive into a ditty as well - now there's a thought.
10/10
By Glenn Milligan, BA Hons CS

Broadzilla - Lady Luck
(Diamond Star Recorda - 2001)
Ok, so it came out 2 years in the USA but now we've finally heard them here in the UK and boy, do these girls have b*ll*cks.Stickin' it to ya from Detroit City that gave birth to the MC5, Iggy Pop and The Stooges and Alice Cooper, Broadzilla are Girlschool for the new millennium. They even play around with a bit of Slayer in the outro of the opener 'Ecstasy'. They don't take a liking to slimy guys either according to kick it where it hurts feel of 'Y did U have 2B Psycho' that always seem to be at their gigs. The title track 'Lady Luck' (that reminds me of Warlock) and their powerful take of The Supreme's 'Love Child' are real impressive, in fact the whole god-damn album is. You won't be able to take these broads of the CD player.
9/10

By Glenn Milligan, BA Hons CS
BOOT 50 - Popstars
(Pulse Records - 2003)
Anticipation is a very unhealthy habit. You see a considerable level of hype over a new release as indication that the disc in concern is worth hearing. And when you put it in the deck and press play. oh, dearie me. Boot 50 look to be guilty. I had high expectations for something remotely innovative from this new act, only to be greeted by three tired treks through mediocre pop punk that quite to some degree justifies this EP's rather fittingly selected moniker, because ROCK stars, this falls somewhat short of making them. 'Cops' isn't a particularly bad number but the opening guitar line heralded what I thought would be a better tune. Disappointing.
4/10
By Dave Attrill
BOY SETS FIRE - Tomorrow Come Today
(Wind Up Records - 2003)
Amongst the very first batch of discs I reviewed for this site was the debut by US melodic metalcore hotshots Boysetsfire. Two years along the line and after hearing very little of them in the latter half of that period, the Californian five-piece give us a hefty poke in the ribs to remind us their career hasn't lasted that short. As some previous visitors to this site might have already taken on board, yours truly and nu metal don't quite always go together as well as a dog and a bone, but I'm happy to say - though I already know - that there is practically sod-all Slipknotular about BSF's brand of ballsy vocal-friendly punk metal. I would be fair in stating that although it wears a total contemporary rock tag, the band have stuck to just getting on with their own thing and let the vibes speak for themselves rather than just jump out into the road to wave down the approaching bandwagon. As before there are the obligatory growly bits on the vocal channel of most tracks but the cheery and catch pop-aimed range of frontman, Nathan Gray takes songs like 'Last Year's Nest', 'Full Colour Guilt', 'Release The Dogs', 'Foundations 2 Burn', and 'High Wire Escape Artist' to the top of the mountain, supported all the way once again by messrs Istvan and Laitshaw's basic but ballistic guitar lines. Another strong offering, 'Tommorrow Come Today' contains songs which should double their live shows in strength as well as length. oh, and by the way, how close to Sick Of It All's 'Step Down' does that intro off 'Management Vs Labor' sound to you? (tut, tut, tut). If you're quick enough to snap one up, they've been very kind as to also have put a free DVD into the limited gatefold copies. This contains a blistering 40-minute live set (excusing my earlier judgment about doubling length) which though containing only about three or four tunes off this latest long-player amongst the many from their previous belter, is worth catching as it shows, aside from their live musical prowess, their political motivations and morals beyond their songs which Gray shares with the crowd on stage, between tunes and, accompanied by his bandmates, with us, song by song, which is a lot more interesting to even younger fans no than just a torrent of effing and blinding not unknown of most metal and hard rock bands on the planet.There's an entertaining little slab of behind-scenes material too including a visit to the shared house that they live and rehearse in and a good goggle at the rather decent equipment which aids them one way or another through every day of their musical life. Altogether, an interesting and need I say essential package, delivered surprisingly early in this excellent young band's two album-old career.
9.5 - for both album and DVD
By Dave Attrill
BREED 77 - La Ultima Hora (CD-single)
(Albert Productions - 2003)
Exploring the wild and not always wonderful world of nu-metal for the umpteenth time in the seemingly bottomless latest stack of promo discs, I cross another ubiquitous name from the scene - Breed 77. Sparing any sad and unfunny jokes about my birth year mentioned in band's moniker, and getting straight to the point this Spanish outfit have opted to dig up the roots of alt metal, their spade being made from early Pearl Jam wood for the handle, but with a heavier, darker metal bit on the business end. The three tracks did not support my quest of discovery to a great extent but enough's here to show me the path that this band's footprints have been left on. '77 are a pretty rare but potentially fighting breed, indeed.
7/10
By Dave Attrill
BROKEN ARROW - Abyss Of Darkness
(Scarlet Records - 2003)
Absolutely zilch to do with any John Travolta blockbuster of same name -on the agenda today is an impressive piece of power metal from this Italian fivesome, carrying a familiar name in their carriage. Guitarist Nick Savio already has his work beknownst to us by way of his currently Frontiers-signed acts, White Skull and the already Metalliville-approved Vicious Mary. A man of varied talents it seems, Savio's native land has had a healthy melodic metal scene developing for some time now, and while this doesn't quite rattle the cage of Swedish genre gurus Last Tribe, you should still lend an open ear, all the same. The melodies are pretty trademark European matter but the thrash and Prog riffing interlacing the tunes is pure fruit of Savio's capability as a composer as well as a player. A solid enough offering to warn Robin Hood that if he fancies a few shots at this particular target, he might not get his arrows back quite in one piece.
7.5/10
By Dave Attrill
BURNS BLUE - What If
(Frontiers/Now & Then - 2003)
When Vinny Burns left Brit melodic rock megadogs Ten at the back end of '01, the split, though totally amicable did not go down quite a million quid with their assembled followers. So-o, it appears Mr B has some debts to pay to rock n' roll society on these grounds. Meeting back up with his ol' mucker Sam Blue from pop legends Ultravox, whom Vinny played with during their twilight period, they wallowed in past times that partially accounts for the styles utilized on this resulting offering. Not to mention probably giving him a spin through current day Brit labelmates like Lost Weekend, Bailey's Comet and Pulse of which this album smells very sweetly. The good news for the doubting ~Ten-ites gathered in their numbers is that opening track 'Cool Me Down' is effectively the best of the slower-tempo numbers off the 'Spellbound' and 'Babylon' CDs - obviously Vin looking back at his old pals with a smile one last time as he shuts the gate. From then on, the road lies ahead though down a few already trodden as the previous comparisons describe plus hints of Rainbow and Magnum at places. 'Deadly Sin', 'Lover's Game', 'She Wrote', 'Tomorrow Never Comes', 'Hung Out to Dry' and 'Where Are You Now' plus sax-led belter 'Don't Want To Know' dominate the dynamics covered by Vinny and Sam to prosperous effect and the resulting 51 minutes of power surging through my audio system defines another winning combination. The Vinster may have to be a bit more patient with his followers on this one as it has almost sweet sod-all to do with the symphonic hard rock that has kept his erstwhile act in business over the last 7-8 years. For the open-minded, the only real complaint I can register is that it did not reach me before the Gods 2003 gig. Sterling performance from Vinny Burns once more with a superb lush 80's touch to a lot of the numbers that clearly exhibits Blue's influences as well and before I forget to mention it, another talented voice deserving more notice.. and I hope this album gives him some.
8/10 By Dave Attrill
Robin Black and the Intergalactic Rock Stars - Planet:Fame
(Sextant/TB Records - 2002)
By far, this is the best band that's come out of Canada in years - forget Nickelback, Our Lady Peace and Tuuli and all the other Corporate Sh*t - 'Robin Black and the Intergalactic Rock Stars' are the real 'Rock 'n' Roll' deal and have just been over to the UK and completed 3 Tours to prove my point (as support to Pretty Boy Floyd, Danger Danger and as headliners).

'Planet:Fame' is one of those albums that everyone should be craving for and playing on the stereo. A 'no-apologies' release filled to spillage point with litres of glam 'n' glitter 'n' sleaze. Most definately a cd that you'll get addicted to because Robins high cries will have you coming back for more - he has the ability to sound like a swawky alto and at times is a deadringer for Share Ross (Bubble/Dogs D'Amour). The musicianship is flawless and is as tight as a Nun's front and can be described as coming across like Hanoi Rocks out at a dinner party with Tigertailz and Pretty Boy Floyd that's been gatecrashed by Guns 'n' Roses before the 1st course has been served.

There's an impeccable amount of tongue-in-cheek partiness for the ears here with some of the best offerings being the opener 'TV Trash'; 'Candy Flip'; 'So Sick Of You'; 'More iffeminate than you' and 'Plastic Fantastic'. A 'Raucous Rock 'N' Roll Romp' is guaranteed from start to finish.

An album that gets better and better. This band are a Canadian cut above the rest. Can't wait to hear the next album. Buy it now - I assure you that you'll be impressed.
9/10

By Glenn Milligan, BA Hons CS
Blindman - Mind Altering
(Self-Released - 2003)
Blindman are a gutsy stoner outfit - what more can I say and sound like a lot of other bands on the scene like Solace, Solorize, Monster Magnet and Atomic Bitchwax etc.. the list goes on. What makes them different though is the vocal style which is like James Hetfield meets Layne Stayley.It's good stuff especially the negative and well riffing 'The edge of the world'; the quiet instrumental 'Calm pond in the moonlight'; the Metallican meets Black Sabbath dirging 'Would you give up' and the mammoth epic 'Human Pawn'Stoner fans will lap this up.
7/10
By Glenn Milligan, BA Hons CS
Britny Fox - Springhead Motorshark
(Spitfire Records - 2003)
Once a typical party hair band but their new release sees 'em stride into different directions, leaving a lot of the Ozone Killing spray at home.There's blunter and brutaller cuts here like 'Pain' and 'Freaktown' but Britny Fox still keeps all those high shrill vocal harmonies in place - their trademark Joe Elliott meets Tom Keifer meets Lemmy squawks.It's not all brash sounds though as they've gone a bit Journey on 'LA'; wonderfully acoustic on 'Is it real?'; brought the blues solos back on 'Coup D'etat'; given us a gorgeous balled like 'Lonely' and perfected an incredible epic with 'Sri Lanka' that's kinda like Extreme meets Led Zeppelin and clocks in at 8 ½ minutes.Wanna see these guys in the UK.
10/10
By Glenn Milligan, BA Hons CS
May 2003
Before the Dawn - My Darkness
(Locomotive Music - 2003)
Solo project turned band 'Before the Dawn' conjure up a mind-blowing 40-odd minutes of dark, gothic doomology that's extremely more-ish. They are gonna be the support act for Medication (that features 'Whitfield Crane' of 'Life of Agony/Ugly Kid Joe' fame) in Europe, Scandinavia and the UK in 2003 (or were depending when you read this) They've been together since 2000 and this album features impressionable cuts like the pacey crystal vocalled 'Seraphim'; the sombre 'Father and Son' with the Type O Negative sounding rhythm section; the Buffy the Vampire Slayerish 'Human, Hatred' or the sinister closer, '4.16am'. They will be appreciated highly by fans of Type O Negative, early Anathema and In the Woods.Pursue 'em.
7/10
By Glenn Milligan, BA Hons CS
BLACKBIRD - Last Of the Rockstars (EP) (Self-Released - 2003)
Another band it seems impossible to fit into a single channel of genre but then so many bl**din' bands are like that, aren't they. Blackbird's brand of alternative-bridged lightweight mainstream rock n' roll is pretty much a digestible product. Drawing influences from either side of the eighties but without touching that most fashion-loathed of decades itself, they combine elements of young pop-punk outfits of this day with melodies of the type you'd once hear every time you put on a Slade or T-Rex record (unless you still do). Another aspiring group of lads deserving high fortunes in the future and at the moment unsigned, getting these five pleasant little tunes about should cement them a contract before the end of the year.
8/10 By Dave AttrillBlackbird - The Last of the Rock Stars
(Self-Released - 2003)

Looking like a glam band but sounding more like an impressive British-tinged Indie pack - you'd never guess they came from Hollywood.

It's simplistic lyrically and catchy in the musical department and they grow on you with repeated listens like the opening 'Unstoppable' with its pumping drums and scratchings up the fretboard.

The UK students will nest well into Blackbird if they get to hear 'em over here'. The song 'Never Enough' may do well as a single if released.
6.5/10

By Glenn Milligan, BA Hons CS
Black Label Society - The Blessed Hellride
(Spitfire Records - 2003)
Is it really a year since 1919:Eternal was released - surely not. It can only be a fair few months when this latest BLS'er lands on the doormat. Overall it's an OK album but it doesn't have as much appeal as its predecessor and those Sabbathy riffs are getting completely tedious and regurgitated - how many urrps and chugs can you take before it gets boring - in this case, not many.Thank god for 'Stillborn' a number that definitely raises the interest level a few rungs with its spacey robotic riff and it's killer chorus that features guest-vocals from his boss 'Ozzy Osbourne'. The title-track itself 'The Blessed Hellride' is another gem which sees Zakk in acoustic mode with a bluesy Alice In Chains vibe and has a brilliant line in,'Oh you can never get too low when you're so high'Why are Zakk's ballads far more captivating than his supercharged blisterers as I fully recommend 'Blackened Water' and the piano-led closer 'Dead Meadow'. Now this is musical beauty.
6.5/10
By Glenn Milligan, BA Hons CS

Blitzkrieg - A Time of Change - Phase 1
(Santuary Records - 2003)
A classic band from the days of the 'New Wave of British Heavy Metal'. If you aint heard of 'em then you may have heard the song itself 'Blitzkrieg' that was covered by Metallica on the 'Garage Re-Revisited' E.P.The album itself should have been recorded in '81 but the band broke up due to financial difficulty. In 1985 they re-grouped and recorded mighty metal riffages like 'Blitzkrieg'; and 'Inferno'. It sounds like it was released in the early 80's because of the echoey mushy sound but the songs make up for it such as the excellent 'Take a look around'. Imagine a Thin Lizzyish band built up with the aggressive power of Judas Priest and at times the gutsiness of early 'n' raw Def Leppard - that's the band 'Blitzkrieg'.Coming with bonus unreleased cuts, the original live cassette as well as the single 'Inferno/Blitzkrieg' it's well worth the purchase.An excellent 2-CD set from a band that should have been massive.
8.5/10
By Glenn Milligan, BA Hons CS
BILOXI - Right The Music
(MTM - 2002)
There are few things less trouser browningly embarrassing for a critic than approaching what is initially though to be a newly-formed hard rock act, and commencing with the evaluation of what one assumes is their debut album, only to find that they've been around on the scene for more years than I've been into it. Yours truly realized, thankfully JUST before putting pen to paper I was about to make this certifiable balls-up with US veterans Biloxi. Well, just to ease of any oncoming resentment from fans, I think I may have just become one myself. 'Out On The Streets' is typical West Coast melodic hard rock that races along at tempo with the roof down and is there to be enjoyed for what it is, and 'Listen' continues partially as the like but slows it to a Survivor-ish sort of pace and style. 'Lay' and 'Ocean' share a sound that sits spread-eagled between Burning Rain and 'Pull' - era Winger, the former vibe particularly aided by Clyde Holly's vocal range. 'Far From Home' is a mix of the previous two tracks but with a distinguishable progressive injection and 'Have You Seen The Rain comes equipped with a chorus harmony of the sort, Mitch Malloy and Hardline have vended automatically on more than one or two occasions past.'Someone' is very much the same sort of thing as 'O.O.T.S' but a vague Euro-Metal overtone does exist throughout. 'Do Ya' is probably amongst the best tunes with a chorus that very few have dared to even think about, this side of 1979. 'Vampire' is the one I struggled the most to enjoy - an acceptable enough song but the big bang never came at the end of its fuse. 'Digging Up Bones' is not the easiest one to get excited about either, a laid-back sort of Extreme-styled number in ways that accounts for diversity but not a terrific amount else. 'Starting Over' ends the album back on the rails with some very Canadian-sounding melody, in fact more to the point, very Von Groove- sounding which leaves oneself far from disappointed with this record. Another group I'd wished I'd discovered about ten years earlier than I did, but at least I know them now, that's what counts. Now, about those other albums, they've done….
9/10
By Dave Attrill
BLOODBATH - RESURRECTION THROUGH CARNAGE
(CENTURY MEDIA - CD 77455-2)
After two years from the silent screams of hard core death metal fans, Bloodbath hit the streets with another terrifying epidemic called 'Resurrection through carnage', just when you thought death metal had faded like the spilt blood on the streets and the unearthly T-shirts that reeked of death, it appears once again through the form of Mikael Akerfeldt (Opeth), Andres Nystrom and Jonas Renske (Katatonia) and Dan Swano (Edge Of Sanity).Bloodbath enter our souls with a ten-track plague that will sweep the continents faster than the explosion of a nuclear bomb, in fact a nuclear bomb has nothing on the overall outcome of what Bloodbath will leave. From the start of 'Ways to the grave' through to the last track 'Cry my name' Bloodbath leave a curse of sickness and carnage firmly imprinted in your mind with an overall feeling of it's a fine day to die.
7/10
By Tony Watson
THOMAS BODIN - Pin UP Guru
(Inside Out - 2002)
Never before have I reviewed an album that does not include guitar amongst the instruments involved in its recording, but with a keyboardsman of the phenomenal talents of Tomas Bodin, best known for his day role in Swedish prog rock giants The Flower Kings, you can only respect what the bloke does. I should like to see how this guy should fare in a duet with Dream Theater's Jordan Rudess and then even Purple's Jon Lord should like a bit of such action, I'd reckon. Bodin leaves practically no single stone unturned as he runs the roster of styles several times over, in mixed arrangements as to purge some of the predictability of the material, a good move when you've got tunes lasting up to almost quarter-of-an-hourlong to wade through. Some do wear themselves a little thin after a while, as if the direction signs require the odd repeat glance but Tomas tries every road he drive past and his vehicle seldom splutters in exhaustion. I actually discovered the true depth of Tomas Bodin's music when I studied the accompanying promo papers which explain amongst things, how the songs and the emotions implied by each piece were inspired by events of his personal life during the period of the disc's construction and by the variety of different people cultures surrounding the area he currently lives in. The result is matched by his wide range of rhythms, styles and influences packed into one single disc of instrumental wizardry which comes as proof of the pudding as to what prog musicians get up to when left alone with their own toys. Tomas Bodin is genuine testimony to the theory that, with talent and the inspiration, a rock album without guitars (or vocals) still goes the distance.
9/10
By Dave Attrill
Bowling For Soup - Drunk Enough to Dance
(Music For Nations - 2002)
Stupid name but a memorable one especially with the kids. In fact, it's a dead set that you'll see at least one lad in a Bowling for Soup Top in the middle of a mass of Slipknot, Sum 41, Offspring and Green Day fans.Their material if you didn't know already is totally unsophisticated rah-rah punk-pop/rock that's extremely commercial and real effective on the dance floor.Much of the stuff on the same sounds like you've got the repeat button on the same song - so it's all very much similar to the single, 'Girl all the bad guys want' which after 3 or 4 songs gets very boring indeed - Fast chug-chug guitar rhythm riffage that's too long in the tooth so thank god for the appearance of the ballad 'Where to begin' another the new-wavish 'Runnin' from your dad' and the secret untitled song that is number 28 on the cd which for the mo' I'll refer to as 'Halfway round the world' - another nice acoustic ditty.So the schoolies dig 'em but they need far more variety to succeed with a more mature varied aged audience.
5.5/10
By Glenn Milligan, BA Hons CS
BOYSETSFIRE - LIVE FOR TODAY
(WIND-UP RECORDS - 60150 18007-2)
This six track EP contains 4 new songs plus two live tracks recorded live in July at Club Krome in South Amboy NJ.The Delaware band have released the first of the new tracks for over two years, with their original style of punk rock and metal. From the furious beginning of 'Release the dogs' to 'Bathory's sainthood' and 'Curtain call', Boysetsfire really live up to their name, as these boys do set fires with in the society you live.With their originality I can only say that 'I look forward to hearing the new studio album'.
8/10
By Tony Watson
Pre-2003
Sebastian Bach and Friends - Bring 'em Bach alive
(Spitfire Records/Eagle-Rock - 2002)
We've waited a good year or two for this release to finally hit the UK and now it's here and well worth the wait.An impeccable performance where Seb's on top form with a backing band of friends in front of an ecstatic crowd in Tokyo. They present a bunch of Skid Row classics including '18 and Life' that has a nice extended intro, 'Riot Act', 'Monkey Business' and the emotional 'I remember you' as well as the ultimate climax, 'Youth Gone Wild'. There's even the newer number from 'The Last Hard Men' called 'The Most Powerful man in the world' which is good to hear in with the oldies.Seb's not copped out though he's even included 4 brand new spankers as well which see him touch on Nu-metal with 'Done Bleeding' or the ballad 'Superjerk, Superstar, Superteen' (that falls into the realms of Alice In Chains.Ignore any bad reviews that slag off his past songs and refer to him as being stuck in the 80's- get it bought - it's a crackin' release. If you get the chance, go and see him on Broadway as he's currently playing the lead role in Jesus Christ Superstar - who'd have thought it - a Rock 'n' Roll bad boy becomes the 'Son of God' - talk about a big contrast.
9/10
By Glenn Milligan, BA Hons CS
MARK BOALS - Edge Of The World
(Frontiers/Now & Then - 2002)
Not that long ago did I review this chap's last offering, 'The Oracle' so it's quite easy to pick up where I left off really, isn't it. Where I did leave off was a decent enough if not absolutely great melodic rock album that had plenty of punchin' moments but some shakily average ones too. He also decided to put it out as a full band called 'Ring Of Fire' named after his 2000 solo release, but come on folks, you think there's that much difference given he's very much the main geezer in either case. The musicianship meanwhile stays glued to its high standards as always - in fact Mr Boals seems to have stocked up on the herbal tea supplies in recent months - and this outing sees the songwriting take a further shove uphill too. Now come on, it wasn't that bad on the last one but add the Dream Theater vibes that seem to be channelling endlessly through to me on this disc, especially in Boals's magnificently fresher sounding voice, you see where the room for improvement has taken some occupying. Tunes like 'World On Fire', 'Lady Babylon', 'Between Two Mirrors', 'Up To You' and 'Hold On' give Mark the battleground to demonstrate his talent's and I'm really wondering now as why this bloke's singing's been slated by quite I few with whom I've spoken. Although I have no sleeve notes or accompanying paperwork with this release, I can only assume that he has used musicians of considerable calibre - is that one Mr Vitalij Kuprij you've got on the keyboards again, old boy? 'Edge….' is a polished album that gives Mark Boals his licence to distribute in this market and should quell the doubts of some within one listen. Good one M.B., keep 'em coming.
8.5/10
By Dave Attrill
Brand New Sin - S/T
(Now or Never Records - 2002)
Up and coming 100% rock band the way it should be who lean into the stoner sound. I was put onto them from a fan of the zine who wanted me to review the album and interview the band. Brash 'n' ballsy they are too and getting' a fair bit of press - no wonder either. They aren't too dissimilar to Zakk ' 'Black Label Society' kickin' out songs like 'Broken Soul', 'Sad Wings' and 'Judgement Day' which all have that deep metal spark. Best track has got to be the slide guitar number 'Missing You' that adds extra character to what would otherwise be a straight-up stoner affair.These could be the next big thing after Nickleback, POD and Puddle of Mudd.
8/10
By Glenn Milligan, BA Hons CS
THE BERZERKER - Dissimulate
(Earache Records - 2002)
Oh dear, I'm not looking that much forward to reviewing this disc having just plonked measly 5/10 ratings on the Incision and Decemberwolves CDs but what's got to be done's got to be done. Here goes.
Well, the signs are a little better for Aussies The Bezerker from first listen but marginally so. The vocal style is as you'd guess but switches more often than I can keep track of between high and deep pitched grumblings, and the instrument gear-sticks are moved about a bit more this time as well. The songs are shorter which makes for a better experience as it means frequent though brief moments for regaining of breath - and eardrums - before the first groove of the next number meets the lens. So, summed up, it goes a little further in my favour than the other two aforementioned albums of matching type, I've reviewed this evening. Still though, nothing I'd quite go berserk over, and I still say I've heard plenty other better bands from this scene. Check 'em out live though - a very recommended racket.
6/10
By Dave Attrill

Bowling For Soup - Girls all the bad boys want
(Music For Nations - 2002)
Heard the name of the band - but never actually heard the band - but when I did I was very impressed. I expected yet another Green Day but instead I got a tuneful single that is virtually melodic rock in fact one of the guys is even wearing a Loverboy t-shirt in the inside photo. It's punky but it's US style that flows into Enuff Znuff territory with Beatle-felt harmonies and instrumentally extremely catchy. Bowling For Soup have been around since '94 and were the first band to take out out the now well-known punk brats, Sum 41.The song has humour wriiten all over it about the kid who wants the girl who likes 'Rap Metal', 'Tough Guys' and 'Drives Transams' whereas this kid rides a moped and can't even grow a moustache. Pure Realism - why do we place people on pedestals when it should be the other way round at times.
10/10
By Glenn Milligan, BA Hons CS
Zakk Wylde's 'Black Label Society' - Stronger Than Death
(Spitfire Records - 2000)
Black Label's second album sees the band go through the Sabbath/Ozzy territory in 10 glorious moments. Starting with the stunning 'All For You' you are thrown in for a bumpy hard ride and bassed out and with both fast 'n' slow stoner rock with the heavy hard 'n' gruesome 'Phoney Smiles and Fake Hello's'. You just can't help singing along to the chorus with its tell-it-how-it-is lyric 'Go F*ck yourself, for all I f*ckin' care' - I smile when I heard Mr. Wylde come out with the line anyway.It isn't all bombastic rock either because 'Rust' is a pretty neat ballad that's very Alice in Chains. I can't recommend the epic, piano led 'Just Killing Time' high enough either, (the other ballad on the album - that could be direct competition for artists like Elton John or Paul McCartney). Zakk has the versatile knack of pulling of various kinds of moods with his throaty, driving voice - be it p*ssed of or the feelings of love without sounding one bit wimpy. He's vastly under-rated as a songwriter by the mainstream and is forever placed under the wing of Ozzy Osbourne. It's about time that many woke up to how talented this guy is in his own right - I'd like to see what'd happen if he broke away from the Sabbath/Ozzy mould and aimed at the Contemporary Adult Market - maybe it could take place a few years from now.Great album that leads an indication of where Black Label Society were heading to next.
8/10
By Glenn Milligan, BA Hons CS

Brave - Searching for the Sun
(Dark Symphonies - 2002)
Brave were formed out of the band 'Arise from Thorns' who started in '97 by Guitarist, Scott Loose and Drummer, Trvor Schrotz. When Scott's sister, Michelle joined for vocal purposes they eventually became known as 'Brave'. Hailing from Virginia, Brave play progressive folky rock with well shaped and on occasions complex arrangements. They come across a bit like 'The Corrs' going for a relaxed, mellowed-out, Marillion feel. I have to admit they are rather different to the usual thing and needless to say, incredibly melodically dramatic - a good example being the heart-warming ballad 'Falling into Bliss', coming complete with beautiful acoustic guitar playing and delightful vocals. A nice highlight is the eastern sounding 'Trapped Inside'. 'Dream Again' is another sticky-out number also that begins with the ticking of a clock.An album that needs to be listened to a few times to be fully appreciated. It's a grower and not your average Rock or Metal release. It's interesting at times but does it have the X factor - I'll let you decide upon this.
6/10
By Glenn Milligan, BA Hons CS
Bryant - The 11th Hour
(Fighting Cock Publishing - 2001)
I was put onto Tom Bryant by one of his colleagues who e-mailed my recently - thanks Nate. Bryant is an all-round Rocker who's masterful unique vocal qualities equally match those of two famous Rock Rogers - these being Daltrey of the Who and Chapman (the ex-vocalist of Family). Despite the title, it was recorded before September 11th and is an album that has a lot of character and electricity as well as deep honest lyrics. Thank god somebody has had the guts to write a song called 'Pay to Play' - one of the obscene workings of the Music Industry and society in general. Here what Tom has to say about a fallen releationship in the acoustic ballad 'Last Goodbye' (coming complete with a horn section). The first song on Cd is pretty awesome - 'Man's Plight' - a stabbing coming at you mid-paced rock number that concerns how the human race is ruining the planet. In contrast, the closing opener, 'Death of a friend' is completely different and I must give a big thumbs up to the Cock-Rocker 'Bad Girls' reminding one very much of Spinal Tap.I'd like to see this guy some time grace old blighty.
8/10
By Glenn Milligan, BA Hons CS

Bubble - Total Harmonic Distortion
(Basement Boy Records - 2002)
Share 'n' Bams Bubble are back with their follow-up release debut, 'How 'bout this'. Gone are the ex-Faster Pussycat members, Brent Muscat and Eric Stacy and in the band now is Tad on Bass.It's a more together release comprising of 11 tracks that are tight nuggets of glam-edged grunge rock that kids'll love if they get the chance to hear 'em. From the punky-pop of 'Days like these' to the mellowed-out 'Dream Sick' it's a solid CD that keeps you entertained throughout with highlights such as the Stonesy 'Exile...' styled 'Idle feel of fame' that even has a Beatle touch to it or the slipper stompin' 'Artificial Schizophrenia' with deep guitar thrust and tight dirty drumwork - then consider what greets you in the new wave wave pop for the new millennium flavoured number that is 'By and By'.Share's dry throaty vocals will do it for you - move over Courtney Love - you've now met your match and what an excellent back-up team Bam is on drums and Tad on Bass. Nearly forgot to inform you on this - Share plays all the guitar as well - if you didn't already know.
8/10
By Glenn Milligan, BA Hons CS

March/April 2002
(Zakk Wylde's) Black Label Society - 1919 Eternal
(Spitfire Records - 2002)
Zakk's got this album about right because it will appeal to the Nu-metal kids, Stoner Rock fans and in general Metal-heads worldwide, due to its highly charged Sabbathy styled riffage and an overall raw in-your-face attitude to the tune of Pantera. Musically, it's an album that could've been the latest from Ozzy Osbourne - in fact take Zakk's vocals off and stick Ozzy on and you'd hardly be able to tell the difference.As always there are plenty of urrps, chugs and squeals coming from Wylde's guitar (that distinguishes as the Guitar Guru God of Metal) and the opener, 'Bleed for Me' is a classic example. The songs starting riff reminds me of those that were found in grandoise Queen numbers like 'Brighton Rock' and 'Get down, make love'. There's a stoner groove throughout that cooks at boiling point and it's a crime if it's not played on British Radio - any Rock DJ that doesn't play this should be sent to the tower immediately!!!Bells chime on 'Life/Birth/Blood/Doom' as though it's the opening scene of a Hammer film - I can imagine the desolate village and the stage coach driving past with tons of mist shrouding most of the close scenery - it really is that eerie. It has an uforgettable singalong chorus that'll be pretty special if played live - pure dark humour it is too -'Life/Birth/Blood/Doom,
the hole in the ground is coming round soon'Now that's original - not many can beat lines like that!!! I can imagine Ozzy bawling his legendary 'Oy' during the guitar solo. The arrangement is incredibly well structured and it's melody sounds very fresh indeed.Zakk even finds time to get mellow on us with the ballad 'Bridges to Cross' that could easily be mistaken for the music from the Cadbury's Flake advert in it's first few bars - it's extremely atmospheric and I see it going down live if aired at Ozzfest, as will the other ballad, 'Lost in heaven'.Not being one to stick to the norm he homes in onto the sound of classical flamenco on the instrumental 'Speedball' or delights us with a vocal-less cover of 'America the Beautiful'.Zakk will never let you down and Black Label Society throw plenty of aggressive punches like thrapping 'Battering Ram' and down-trodden deep dark songs such as 'Graveyard Disciples'.Overall '1919 Eternal' is a well brewed killer album that'll keep the cobwebs off you throughout - no chance in falling to sleep while listening to this slab of digital action.
8/10By Glenn Milligan, BA Hons CS
BLACKSHINE - SOULLESS AND PROUD
(SPV - 2002 - Cat. no. 085-72532-P CD)
With a lot of bands hitting the UK market from Sweden, Blackshine are one of these bands but who have that slight difference within their style of music. As with a lot of bands from around that area can we characterise them as metal? Or are they rock? Or is it goth? Or shall we call it the New Wave Of Swedish Heavy Metal (NWOSHM)? Who cares! I don't.Blackshine have the influence of Motorhead and Venom with their raw taste and the heaviness of Kyuss and Ministry minus the samples. The CD title 'Soulless and Proud' gives you the sense of this CD being dark and gloomy and yes it is, with over 41 minutes and 11 tracks of solid raw attitude Blackshine have released a CD that cannot be played full blast on the Sabbath day while you are still suffering from a massive hangover from the Saturday nights binge, as tracks like 'Love Our Hell', 'Sacrifice', 'Light the Fuse' and 'Shadowman' would rattle the bones of the dead.With no disrespect to Blackshine I feel that it's nothing new, if it suppose to be part of the NWOBHM then I would have expected something slightly different, something new and not a replica of what happened in the mid eighties early nineties.
7/10
By Tony Watson

BREAKING POINT - COMING OF AGE
WIND-UP 60150-13064-2
From the same label as 'Creed' you wonder what to expect, well, Breaking Point are a harder version of 'Creed', but don't let this put you off. Breaking Point have probable got their breaking point into the industry with a fine CD that you won't find disappointing. These four talented guys come across in some ways original with the way they express themselves through their music, with good hard rock and wonderful ballads, this CD has a lot of variety throughout, from the wonderful 'Coming Of Age' to the rapping vocals in 'Brother', through to the heart felt tracks of 'Angry Side' and 'Live for Today'. But saying this, I think Breaking Point have been influenced a lot by the likes of 'Creed', if you put the two bands together in one room behind a screen, know one would know who was playing, but apart from the similarities and likeness in their music, it is still a very exceptionally brilliant CD that isn't boring to the eardrums.Like a lot of copycat bands, Breaking point will probably find it difficult to ignore this type of criticism, but if they developed themselves towards the tracks of 'Brother' and 'Angry Side' they would make one brilliant original band. 'Coming of Age' is by no way a few listens and left on the shelf CD, it is a CD that's full of excitement, which will still bring much enjoyment in years to come.
8/10
By Tony Watson

BREAKING POINT - ONE OF A KIND
WIND-UP WUJC 20012-2
'One Of A Kind' is a track that was recorded as a possible theme song for the WWF mega-star Rob Van Dam. The enormous response to the song prompted Wind-up to release it as a single and to add it to the play list on all new pressings of the CD 'Coming Of Age'.Breaking Point have adapted a more intense and heavier style to this single, using heavy guitars and industrial electronics to bring out a fuller sound that will get any avid fan whipping up a frenzy.
9/10
By Tony Watson

BLAZE BAYLEY - Tenth Dimension
(SPV - 2002)
Blaze.... erm, blazed quite a trail with his first post Maiden solo offering 'Silicon Messiah', nearly two years ago and two major tours plus one supporting German metal legends Helloween, which went down ra-a-a-ther well, I must say. At first, you'd have thought people wouldn't have wanted to know after he, in a lot of minds was accused of making Iron Maiden 'crap' during his five year stint with Steve Harris's mob. I was somewhat less narrow-minded and did actually enjoy the 'X-Factor' and 'Virtual XI' albums, and '...Messiah' finally gained him some overall forgiveness from the metal fans of the planet. 'Tenth Dimension' sees the man's second concept album on the trot, this time seemingly themed round quantum physics, with a psychological leaning. From the opening bombast of 'Kill & Destroy' and 'End Dream' to slower, more meaningful numbers like 'Meant To Be' chugsome crunchers like 'Land Of The Blind' and 'Stealing Time' before 'Speed Of Light' which is almost faster than it itself. As a special treat - if you've got the limited edition gatefold version, you are rewarded with four live tracks including Maiden's 'Futureal' and 'Tough As Steal' and old fave from Bayley's popular original act, Wolfsbane. A further new studio cut, 'Living Someone Else's Lie' is also a worthy hear. Blaze's latest CD is one you'd better wear hard hats whilst hearing because it is truly one of the most head-crushing trad metal albums I've heard this side of the new millennium.
10/10 By Dave Attrill
February 2002
BAD RELIGION - THE PROCESS OF BELIEF: A SONIC PREVIEW
(EPITAPH EUROPE - 2002)
Bad Religion are one of the first ever hardcore punk bands that have influenced groups of today like Offspring and Greenday.This five track sampler which contains extracts from 'Supersonic', 'Sorrow', 'Can't stop It', 'Broken' and 'Epiphany' has been taken off the new CD 'The Process Of Belief' that is released 21st January 02.Bad Religion have probably, with listening to the sampler released their best material to date, through their distinctive punk sound.
8/10
(So far)
By Tony Watson

Baltimoore - The Best of Baltimoore
(Lion Music 2001)
'A Best of' - but not the usual best of - it's actually re-recordings instead of a simple copy and paste effort that you get so sick off seeing and hearing about.Bjorn Lodin is back again - the Rod Stewart sounder in a Roger Taylor (drummer of 'Queen') kind of way. 'The Best of ....' is a lively collection of melodics that have more hooks than a fishermans box of tricks. The squealin' hammond Organ of Orjan Fernstrom wails around like there's no tomorrow and puts real electricity into the bluesy 'Little Bye' and the rockin' '...In Love' - not to mention the powerful bashin' of drummer Ian Haughland as well as warm bass of Weine Johansson in 'Kahluha Confusion'.'Full steam ahead' kicks serious ass with its power-driven Rainbow feel - as does 'Take me to the top' (about sex). Then there's, on a lighter slower note 'Try change for better' about wanting love from someone you don't want to do without. Let me not forget the electric come acoustic folk meets rock of 'Till the end of the day' played by Thomas Larsson.
- A Brilliant Album - 8/10
By Glenn Milligan, BA Hons CS
BREAKING POINT - BROTHER
(2002 - WIND-UP RECORDS WUJC20003-2)
'Brother' is the exciting new single taken from the their debut 'Coming Of Age'. This track is definitely one of those wonderful hard searing metal tracks powered by enormous riffs and rapping chorus that is loved the more you hear it. 'Brother' will be a biggie throughout the clubs and still will be thoroughly enjoyed in years to come.
10/10
By Tony Watson

Byfist - Adrenaline E.P.
(Saba Records - 2001)
The media masses thought that 80's Thrash Metal was dead - well their thoughts have been smashed to eternity because 'Byfist' are proof that the vibrant electricity of it all is back (and so are they after over 9 years).The vocal talents are that, that you'd associate with Joey Belladonna (like the whoah shouty screams on 'Eternal Damnation' - there's even have a fair old hint of King Diamond in them this).When you listen to the musicianship bands like Anthrax, Judas Priest and Exciter come to mind straight away - good old thrashin' chugga riffs that are played properly that can suddenly slow down and shoot back up to rocket speed again witha killer guitar solo taking the limelight - like the second song says, it's a 'Meltdown'.'Left To Die' has that shouting backing vocal made famous by Anthrax, SOD and MOD completed with more of the above. On 'Mary Celeste' you hear the sound of what seems like a crypt.Classy interstellar vocalic thrash metal.
10/10
By Glenn Milligan, BA Hons CS

January 2002
BATHORY - DESTROYER OF WORLDS
BLACKMARK BMCD666-15 (2001)
What a massive surprise to find Bathory land on my doorstep and still breathing, I thought that this legendary black metal band who hit the market in the mid eighties with the legendary albums like 'Bathory', 'The Return', 'Under the Sign' and 'Blood Fire Death' had died and gone into the depths of hell. I was also surprised to find out that Bathory have a back catalogue of twelve CD's, which are available through Black Mark Records.This unlucky for some thirteenth CD with thirteen tracks is probable with no question of doubt one of the finest CD's (that I have heard) from Bathory. The Nordic intro to 'Lake of Fire' sends me back to the days of 'Blood Fire Death' with 'Odens Ride Over Nordland / A Fine Day To Die', which give you that feeling of you know what is coming next, and yes, you would be right.Bathory have lived up to their name of being evil and sounding evil, the norlandic ambience and the pounding drums that rattle the heavens, have you cringing in a corner as every track takes it's toll on your life. From the start of 'Lake of Fire' to the evil sound of 'Destroyer of Worlds', through the melodic intro of 'Ode' to 'Liberty and Justice' and the last track 'Day of Wrath', Bathory have once again proved why they are still going strong.The only thing that you will probably notice, is that the vocal content on this CD are really clear, you can hear every word, it's not the usual screaming low vocals you can get with a lot of death/thrash metal bands, but with saying this, Bathory used to be one of these bands! This vocal content did put me off at first but after more than a good few listens, I wouldn't want to here this CD any other way. Brilliant!!!
Well done Quorthorn.9/10
By Tony Watson
BATHORY - 'Destroyer Of Worlds'
Black Mark Productions

Still around are they? Or rather him, assuming that it is still Quorthon's one-man musical army making what I'd call the best death metal album I've heard of all 2001. The legendary act has managed to evolve its sound through nearly twenty years whilst still maintaining faith of followers old and new. The guy has some difficulty in the make your mind up department as regarding vocal styles with everything angry-and-nice and in between being used in one song or the other.
The CD is practically a chequered affair, switch non-stop between high-speed hate-metal and smooth, mid-paced gothic harmonies, beginning with a track of the latter kind. A third style invites itself in on a reasonable helping of occasions which borders on the contemporary with industrial-influenced vocals. Quorthon's not forgotten how to pen some blistering guitar work either, and even if it is pretty much old school intensity, it sits comfortably alongside newer acts of the genre such as Nile. Forty-something years and now thirteen albums old, he shows no signs of giving up with an ever-likely revival for metal's fortunes hiding round the corner. A recommended return for one of Death Metal's finest.


9/10
By Dave Attrill

Beatdown - S/T (Demo)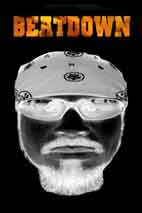 What do you get if you take Daniel Gomez (the former vocalist of 80's Thrash Metal band 'Gothic Slam') and mix him with a heavy sludgin' stoner guitar groove (thanks to the rhythm and lead playing Mike Bennetatos from Classic Metal act, Attacker), and the attitude of those Heavy Metal Hip-Hoppers 'Biohazard' - the answer - 'Beatdown' who really do stir up the sh*t.

The three tracks on this self-titled demo are very enjoyable, needless to say hard hitting and very rocky in the same swoop. From the thudding crashy effects of 'For the love of god' with Daniel's "here we go" starting vocal - you know Beatdown mean business. I love the drumming on this number (that comes courtesy of Mike Sabbatini) which reminds of that on Black Sabbath's 'War Pigs'. It's very stoner with a hardcore feel and attitude. The other two numbers are very similar in style - 'Epiphany' is very much Biohazard territory on stoner ground, as is the final track 'Redunant'. Hey, let's not forget the great bass playin' of Neil Moran, who's a pro-asset to any heavy quartet.

So the sound production ain't the bees knees - but I have to credit them because 'Beatdown' have got a lot of potential and should have been signed up months ago. What are Record Companies waiting for? Put those offers in now!!!!


7/10

By Glenn Milligan, BA Hons CS

Deborah Bonham - The Old Hyde
(N.M.C. - 2001 - Cat. no. Pilot 99)
Deborah is the youngest sister of the late Led Zeppelin legend, John Bonham - who's been hailed as the worlds greatest ever drummer. She grew up hearing the Zeps latest albums and attending many of their concerts.
Her new album 'The Old Hyde' features many guest appearances including drummers Mick Fleetwood (Fleetwood Mac) and son of John, Jason Bonham plus Guitarist, Robbie McIntosh (from Paul McCartney's band).
There is a mass of tributes present on 'The Old Hyde' such as one to Peter Green and Mick Fleetwood in the form of the late 60's blues classic, 'Need your love so bad' which Deborah so brilliantly delivers. 'Black Coffee' is another notable tribute, this time for the Humble Pie/Small Faces front-man 'Steve Marriott' who Deborah thought was a seven foot black guy - with a remarkable voice like that - she hasn't done a bad job either.With regard to her own material - you can't go wrong chilling on out to 'The Devil in New Orleans' - a classy dirty blues rocker (a la Rolling Stones at their finest) with a corkin' harmonica solo from John Dominic.Worth a mention also is the contemporary folk-blues thang called 'Open up your heart' with terrific back-up vocals during the chorus and delightful mandolin playing throughout from Julian Littman. Then there's the acoustic almost Zeppelinesque number entitled 'Ten Steps' about the love of her late brother, Michael.You're completely spoilt with album which also includes a bonus 3-track CD, with the main highlight being a duet between Deborah and Jason on live radio of the Led Zeppelin classic 'The Battle of Evermore'. This is an incredibly emotional happening especially when there's a giant poster of Robert Plant looking down on them. There also happens to be a corking cover of Stevie Wonder's 'Superstitious' that Deborah refers to as 'Michael's moment of fame (who plays percussion on the number). The
conclusive track is a mouth-wateringly gorgeous rendition of Fleetwood Mac's 'Songbird'.Boy, the Bonham's really are a talented bunch - is there any end to what this family is capable of producing.A fantastic 2-CD set.
8/10
By Glenn Milligan, BA Hons CS

THEBOUNCINGSOULS - HOW I SPENT MY SUMMER VACATION
EPITAPH 6606-2

Typical American new age punk band, if you are familiar with 'The Offspring', 'Green day' and 'Blink 182' then you have heard 'The Bouncingsouls'. When you have heard the hundredth American new age punk band then you start to get a little bit bored with it all, can't the Americans come out with something slightly different and not an exact copy of what's already out there on the streets.Thirteen tracks and thirty-four minutes of the same old sh*t with the exception of a couple of songs that grew on me like 'That Song', 'Lifetime', 'Manthem' and 'Late bloomer'. If it weren't for the reason of 'I've heard it all before' I probably would have enjoyed it a lot more. Although I haven't thoroughly enjoyed it doesn't mean that the CD is full of sh*t, it's the sort of stuff that's doing the rounds at the moment so all the young kids and students will love it.
5/10
for being the same old sh*t
By Tony Watson

BREAKING POINT - COMING OF AGE
WIND-UP 60150-13064-2 (2001)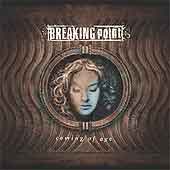 From the same label as 'Creed' you wonder what to expect, well, Breaking Point are a harder version of 'Creed', but don't let this put you off. Breaking Point have probable got their breaking point into the industry with a fine CD that you won't find disappointing.These four talented guys come across in some ways original with the way they express themselves through their music, with good hard rock and wonderful ballads, this CD has a lot of variety throughout, from the wonderful 'Coming Of Age' to the rapping vocals in 'Brother', through to the heart felt tracks of 'Angry Side' and 'Live for Today'. But saying this, I think Breaking Point have been influenced a lot by the likes of 'Creed', if you put the two bands together in one room behind a screen, know one would know who was playing, but apart from the similarities and likeness in their music, it is still a very exceptionally brilliant CD that isn't boring to the eardrums.Like a lot of copycat bands, Breaking point will probably find it difficult to ignore this type of criticism, but if they developed themselves towards the tracks of 'Brother' and 'Angry Side' they would make one brilliant original band.'Coming of Age' is by no way a few listens and left on the shelf CD, it is a CD that's full of excitement, which will still bring much enjoyment in years to come.
8/10
By Tony Watson

Britny Fox - Long Way to Live
(Spitfire Records - 2001 - Cat no. SPIT CD 111)


A live spectacle of 14 blistering tracks from a top class cock-rock hair band 'Britny Fox'. Having never heard Tommy Paris as the bands lead vocalist before, I must say I'm really impressed and getting hold of a copy of the studio album 'Bite down hard' is a dead set.

Throughout this gig, the four guys (Tommy Paris - Lead Guitar/Vocals; Billy Childs - Bass/Vocals; Johnny Dee - Drums/Vocals and Michael Kelly Smith -Lead Guitar,Vocals) bust their balls on some of the best live efforts I've had the joy to hear - take the classics 'Long way to love' which comes early on in the set (track number 2 in fact) and later on 'Girlschool' (with it's Twisted Sister 'Shoot 'em down' riff) from the 'Fox's self titled debut plus the magnificent 'lit ciggy lighters in the air' type ballad called 'Dream On' (which not to be confused with the Aerosmith song of the same name) from the 'Boys in Heat' album.

The bulk of the songs come from the 'Bite down hard' album like the kick-ass 'Close to your love' which comes complete with a momentous sing-a-long chorus or the dirty 'Shot from my gun' that gives rock legends AC/DC and Cinderella a run for their money.

Scream 'F*ck Yeah' on cue for Tommy Paris and become part of the action.

8/10

By Glenn Milligan, BA Hons CS

Bailey's Comet - Judgement Day(Frontiers/Now and Then Records - 2001)

It's real nice to follow that Thin Lizzy/Gary Moore trail now and again - and this album is one of those occasions.Bailey's Comet sees ex-Rock DJ's 'Mick (backing vocals/samples)'n' Dez Bailey (lead guitars/backing vocals) team up with 2 ex-members of Saxon - Fasker Johnson (bass guitar/lead and backing vocals) and Nigel Durham (drums) and two members of top club rock outfit 'Alexandra's Palace'; these being Alex Edwards (lead/backing vocals) and John Hardman (lead, rhythm and acoustic guitar).On first play you're zoomed off with the power of 'Judgement Day' and then melodically rocked with 'Spirit of Toumahai' then brought down a bit with the gorgeous power ballad 'One Love, One Life'. 'Emerald Isle' is quite simply a masterpiece about the troubles of Ireland and features a bouncing Gary Moore/Thin Lizzy vibe - and then there are the warm beautiful backing vocals to consider. It's musically, exceptionally brilliant and comes complete with the sample of a Politician (thanks to Mick!!!).'Revolution' is quite simply, pure Thin Lizzy - Fasker Johnson has Lynott's vocal sound and style down to a 'T'. 'Stealin' your lovin'' is a gutsy rocker about bad luck in love, with Alex back on vocals, whereas 'Seven Hills' sees Fasker back on lead vocals - and yes - it's back to the Thin Lizzy vein again. Is 'Seven Hills' a reference to Sheffield as it is made up of Seven Hills? One can only wonder - I must ask the lads about that!!'Good Lovin' Gone Bad' is a moderate rocker about losing a girl - and it's a top track due to its twin guitar solo alone. For 'Should have been there' its back to the Lizzy pastures again where a healthy Gary Moore rock style comes across really well. 'Wild One' (the Phil Lynott tribute is out of this world and the lyrical content is extremely emotional stuff with lyrics like,
'I can't believe the son of emerald's gone,
but your memory still lives on-
These are the days I remember the wild one'
And if that doesn't grab your rock 'n' roll heart then nothing will. It even has a catchy Irish outro - and I love it dearly. The closer, 'Celtic Warrior' is instrumental brilliance and carries on the Irish feel and lyrically is about Irish Soldiers. It really is a class album by some of our local lads and is only let down slightly by the rough sound mix. I hope that this particular comet never dies out - looking forward to album number 2.
8/10 By Glenn Milligan, BA Hons CS

Warmth in the Wilderness - A Tribute to Jason Becker
(Lion Music - 2001)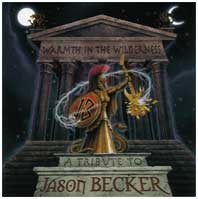 Jason Becker's guitar talent was second to none and was picked by David Lee Roth to be the lead guitarist for his '91 album 'A Little ain't enough' and was also the other half of Cacophony with Marty Friedman (ex-Megadeth). Then at age 20 he was diagnosed with ALS - which prevented him carrying on his profession the way he knew it.
Around 10 years on, many friends and fellow admirers have joined hands in this incredible tribute (brought together by famed Rock Music Journalist, Nicky Baldrian and Lasse at Lion Music).'Warmth in the Wilderness' is where you'll discover 31 tracks including overs like 'A little ain't enough', performed by Stormwind; 'A jam for Jason' featuring Vinnie Moore, Jeff Watson, Steve Morse, Chris Poland, Jeff Kollman as 'The Wicked Guitar Quartet'.There are contributions from artists like Marty Friedman (Black Stallion Jam) who says,'I admired Jason's absolutely flawless technique, and he seemed to like my warped sense of melody'This tribute really is a fine masterpiece and all the artists concerned have place an immense amount of passion into their performances. The list of artists is literally outstanding especially when you consider that it includes big names like James Kottak (Scorpions), Alex Masi, Ron Keel (Keel), Ted Poley (Melodica (+ ex-Danger Danger)) and Josephine from Phantom Blue, James Byrd and Rolf Munkes. There are staggering performances from artists like 'Hit the ground runnin' (with their Jazzy 'Jason Street' complete with sampled vinyl crackles).The 2-CD set is a collection that will delight lovers of class rock
everywhere. After purchasing this, purchasing all the Jason Becker related albums if you don't have them already - then be sure to check out albums by all of the guests involved.I really mean it from the heart when I say that this is one of the best tribute albums I have ever heard.We all love ya Jason!!!
10/10by Glenn Milligan, BA Hons CS
Biohazard - Uncivilization(2001- SPV/Steamhammer Records)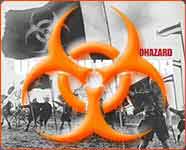 The stereo's on - the CD drawer slides in, the reading of the disc has finished - then a little guitar riff tinkles away and all of a sudden you are greeted with a hardcore grunge beat that comes out of the speakers like a Mediterranean thunder storm. Was this Biohazard making this wonderful array of noise - and what a wonderful track 'Sellout' is, to start off any CD. 'Population' followed; which didn't break any new ground - it's basically a track, which contained a lot of high-speed drum beats and guitar. 'Wide Awake' with its samples at the beginning and flowing into a hip-hop type vocal track with its grinding, hard-hitting chorus is bound to be a winner. I also think that it's probably going to be a track played in clubs due to its musical arrangement. 'Get Away' is a lovely track that I think should have been placed before 'Sell-Out'. These two tracks really do show what Biohazard stand for - hard hitting beats and pure aggression!!! 'Unified' features 'Roger' from Agnostic Front but unfortunately it's a typical hip-hop track that all the kids in their up 'n' coming hardcore bands will adore - they'll probably have this track in their head as they are walking down the street trying to look hard!! It's rather disappointing, to say the least.'Gone' should simply have gone - it's stocking filler - a pure waste of space. 'Letter Go' is a nice ballad on piano that features a string quartet - it's a bit it's been cut short on this advance promo CD!! I would to have heard more. What was on here reminded me of 'Crumbsuckers'. 'Last Man Standing' features Sen-Dog of Cypress Hill - what can I say - it's marvellous stuff. It seems that whenever Cypress Hill get involved with a band - it brings the best out of them. I can't understand why a live track (HFFK) has been put in the middle of this studio album. Who ever decided to do this wants sacking because it's the sort of track that goes on as a bonus track and I could think of better live tracks to choose than this one. 'Domination' with it's opening voice-over interlude before exploding into one of the most violent tracks on the CD that would have the neighbours banging on the wall for definite!! 'Trap' has a nice intro - very 'Beatles' - but lets itself down with typical Biohazard beats. The track 'Plastic' is nothing new - again - more of the usual Biohazard. No thought appears to have gone into the arrangement whatsoever - it's just typical rhythmic vocals and hip-hop beats. 'Cross the line' has an excellent grunge intro which goes into a melodic riff, while the vocals are quietly put across before going into the usual hard ripping beats. After the first listen, I was impressed - I actually though Biohazard had produced something new - but after trying to understand a CD where the songs were only half there in duration - I realised that I would become bored with the same riffs and same vocal content. If they had actually sat down and considered what they were releasing to the hungry horde of hard-core metal fans world-wide, then there would have been a lot more tracks that were at the same high quality as 'Sell-out', 'Get Away', 'Last Man Standing', 'Domination' and 'Cross the Line'. Overall, it's a disappointing album for someone who has been a fan of Biohazard from the beginning.
5/10
By Tony Watson
Like most people, I've heard their first album, 'Shake Your Money Maker' and love the songs 'Hard To Handle'; 'Twice As Hard'; 'Jealous Again' and 'She Talks To Angels' and expect every album after that to have wonderful songs like these that you hear when clubbing.So where have all the other wonderful songs gone? They are on this new CD entitled 'Lions' which isn't commercial at all like the previous platter 'By Your Side' but instead sees the band express themselves through tracks like 'Midnight From The Inside Out'; 'Lickin'; 'No Use Lying'; 'Losing My Mind'; 'Greasy Grass River'; 'Cosmic Friend' and 'Lay It All On Me'.This 13 track CD has you feeling full of life, then brings you back down to earth feeling tearful - because you know how hard life can be. 'Lions' is worth purchasing by anyone with an open mind - there's over 55 minutes of pure bliss. If Hendrix were alive today - he'd more than probably be releasing a collection of tracks like this!!!
9/10
By Tony Watson

So this is what happens when you cross Ozzy's ex-lead guitarist with an extremely heavy-laden Black Sabbath styled monster pack of rabid power and bolt it together with deep throaty roaring vocals (from Zakk, of course).The first CD, the live gig is incredibly raw - giving the impression it's come straight off the mixing desk and has had nothing done to it to improve its ropy sound. It comes across as far too bass heavy, to say the least - and when mixed in with the wailing of Mr. Wylde's guitar - all but drowns out the lead vocals completely. The production is a complete mess and needs remixing to great extent in my opinion. If you like the current bandwagon of noisy, attitude band then add this to your buying list. The track 'Phoney Smiles' is good - in good ole Sabbath fashion, but you can't make out the vocals due to the bad sound mix. 'A.N.D.R.O.T.A.Z' - the instrumental is worth a listen, as is 'Born to Blooze'.The second CD is the one that saves the day in this double set. This is where you'll find an outstanding cover of Neil Young's 'Heart of Gold', a superb, laid back electro-acoustic version of Black Sabbaths 'Snowblind' and a trio of Zakk penned beauties - 'Like a bird', 'Blood on the Wall' and 'The Beginning' which are breathtaking. These 5 tracks illuminate Zakk at his best - he's a full-on forerunner of the semi-acoustic rock genre. Instead, I just wish that this had been made into a full length album, and not an addition for a live CD.
5/10 for the live CD (maybe 6 if the sound quality was better).
10/10 for the +5 CD.
These German veterans just won't rest, will they? Barely a year has lapsed since their previous album 'Fuel To The Flames', and the bands profile remains as high as ever. 'Strike' is the new album from one of the best melodic rock bands to have come out of Deutschland and easily matches previous efforts like 'F.T.T.F.' and 1998's 'Rebel Soul'. This album sees Klaus Leischmann and co at their finest, even if the style difference to their earlier product is still easily detected. Most notable is Leischman's voice itself, having gradually transformed from the Alice Cooper/Noddy Holder -style shriek it once was to the sound of a geezer who vocally has more in common with Johnny Lima. A creepy voice slowly grumbling about f***-knows-what is a rather routine intro for hard rock albums by now, but an unusually slow tempo and mellow opening track 'In Under Blue Skies' comes behind, not their most barnstorming tune but satisfies all the same. The title track gets things into full throttle, and 'Down To Atlanta' is unsurprisingly a somewhat Deep South-oriented cut for its title. 'Southern Winds' (there's a coincidental title) seems to be a last crack at the country seasonings of last year's stuff. 'Good Time Rock n' Roll' is taken about as literally as its title suggests, and displays good use of distortion facilities near the end, and is a major step forward in style for the band.'Last Goodbye' is about as Hardline-meets-Firehouse as you're going to get, this summer - the chorus riffage does in fact borrow dangerously from 'Don't Treat Me Bad'. Still enjoying things, though, even more now after that last one. 'Diamonds' is another fastie, though not too fast to catch me along the way, 'Damn You' and 'Anytime' are both 'repeat' button regulars in waiting, but 'Too Much Hollywood' is a title that says it all, gawd, even German bands are now doing songs about all things Tinseltowny. 'I Need You' is last and is.... surprise, surprise... a ballad, but is actually the most un - Bonfire - like song I've ever heard - but it shows they're moving on to effect. Bonfire are another band that have survived through the thick and think of the rock trend industry to defiantly maintain the standards and qualities that have sadly been branded a crime by today's mainstream rock market. Lighting Bonfires of any kind with petrol is dangerous, but if you pardon the pun, these five guys are still burning away at the top.
8/10
By Dave Attrill
This band very much falls into the nu-metal category but even have their moments of leaning vaguely towards the melodic rock field. Think along the lines of Antiproduct a tad, you'll soon get the picture - mainly Offspring influenced American Punk Metal but allowing for a few general power-pop rock grooves and smatterings of that endlessly vital ingredient…. Attitude.
We also get the odd one or two laughable song-titles along the way, the best of which being 'As I watch The Sun F*** The Ocean'. I don't know who I can recommend this album to, most people I suppose, but especially if you are into punk, hardcore or power-pop. A lot of this album's material stands slap bang in the middle of that triangle. So put the Cd in the player, turn up the vol' and enjoy, is the best suggestion I can really make.


8/10
By Dave Attrill

I ain't reviewed an HC album in a long time. So long in fact it was on my ill-fated first attempt at Metalliville way back in 1997, the CD in discussion being Strife's 'In This Defiance'. I am initially prompted to assume I have stumbled across more of the same when this disc kicks into action. However, I'm made to go red in the face again when I find it isn't all it first seems, and we have one of the best melodic punk metal albums EVER on our hands here, ladies 'n' gentlemen. It is in a nutshell akin to old school HC at its b*llock pulverisin' best, coupled with the sort of tuneful aggression that first got Offspring some eyes - I mean ears - batted at. As with the 'Boy Hits Car' CD, there are quite a few chortleworthy monickers tagged onto some of the tracks, but it's the MUSIC we're in this room for. Huge hooks and riffs go without saying and for once (in this rock genre) it lasts a decent duration, at over fifty minutes in length. It's not quite as easy to get me to like this quickly as it was once with Hard Rock and AOR being my main field nowadays but once I heard what this lot sounded like it was even less easier NOT to get quickly into this album. Hopefully it is hard for you to ignore as well.
9/10
By Dave Attrill

Robin Brock - Hidden Power
(A2 Records - 2001)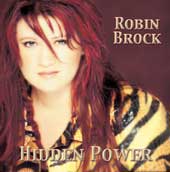 Click here to check out her web-site
Robin Brock's a name I've seen in the adverts of many melodic rock mail order CD companies - so I've often wondered who she is. Now I can say that Robin Brock is a bright raunchy female rock singer who should receive as much media attention as Sheryl Crow, Bonnie Raitt, Shirley Manson and that lead vocalist of Catatonia (Whatever her name is?!?!).


Robin Brock has got that certain something to keep you interested through her entire new release 'Hidden Power' - an album that includes Scorpions drummer, James Kottak; Guitarist, Randy Bachman (The Guess Who/Bachman Turner Overdrive) and Dokken Bassist, Jeff Pilson.
On offer here is great contemporary rock (the track 'Don't), attitude filled blues-rock ('I'm doing fine without you' and 'Godess of Rock 'n' Roll'), some ballsy sounding soft rock ('I surrender' - and before you ask it is not a cover of the Rainbow favourite) and a bit of country rock as well (After the Storm). There really is something for everyone here - well apart from the thrashers and punks!!
It's released on 24th September - Place your order with a mail order
melodic rock CD Company now.
7/10
By Glenn Milligan, BA Hons CS

To quickly sum up Terry Brock's career - he's a man who started as a backing vocalist for Kansas in 1983 - and then toured with them as a guitarist/backing vocalist. He has also worked with Steve Morse (now of Deep Purple) and cut two albums with 'Strangeways' as well as one with 'The Sign'. He even performed backing vocals for bands like Britny Fox and Heaven's Edge.Now Terry brings us his brand spanking new debut solo album, 'Back to Eden' - a high class AOR affair in the Strangeways/Sign style. The album is very much a warm, soulful, melodic rock album that features mouth-watering musicianship. The tile-track itself, 'Back to Eden' even reminds me of Journey in a powerful bashing rock mode.Survivor's Jim Peterik co-wrote the track 'We Intended Love' which has a classic bit of ride cymbal changing going down, not to mention some great rhythm guitar playing. For me, the stand-out on the album is 'Light of the Moon' - a real atmospheric bluesy number containing a gorgeous chorus and Finesse keyboard playing from Frank Fogerty or perhaps the haunting 'Another Chance' about a girl walking away from you.All in all, it's a pretty good album.
7/10
By Glenn Milligan, BA Hons CS

Jack Bruce - the legendary bassist of Cream will be coming your way soon and you're more than guaranteed to hear tracks from this band spanking new album, 'Shadows in the Air' (in fact the U.K. dates appear in the Artist/Tour info section of the website).The album 'Shadows in the Air' sees Jack rubbing shoulders again with cream of the crop (scuse the pun) guitar-god Eric Clapton who guests on laid back percussion heavy re-workings of 'Sunshine Of Your Love' and 'White Room', which need no introduction. Other guests include the New Orleans Piano playing giant talents of Dr. John who adds his ebony and ivory touch to the mellowed out 'This Anger's a Liar' and the bluesy 'Windowless Rooms'. Living Colour guitarist, Vernon Reid is featured also who throws in some nice touches during the Jazzyish 'Mr. Fresh'Elsewhere Mr. B. embarks on some spectacular tight-but-loose arrangements found in the numbers 'Dark Heart' (featuring Blues-Rock Extraordinaire, Gary Moore) who you may remember was part of the line-up BBM (alongside Jack Bruce and Ginger Baker) who released the stunning 'Around the next dream' album in 1994. Check out the Jazz-Rock fusion of 'Dancing on Air' with its almost weightless vocal duties during the chorus.Overall, 'Shadows in the Air' is a very enlightening album where you get to hear Jack Bruce like you've never heard him before.
8/10By Glenn Milligan, BA Hons CS
Stan Bush is the man who brought us the title-theme tune for the film 'Transformers - The Movie- but he's done a lot more besides that includes releasing numerous albums as a solo artist, like his self-titled debut in 1983 and with the band 'Barrage' - a good example being 1987's 'Stan Bush and Barrage' which magazines like Kerrang and Metal Hammer rated highly. He's even toured with supporting 'Survivor' and written for bands like Quiot Riot and House of Lords. Now he's back with his brand new solo album 'Language of the Heart'.The album has a stellar cast of muso's that include Rod Stewart's guitarist, Don Kirkpatrick (who's also worked with Don Henley and John Waite) and Boston's 'Tommy Thunderbuck' on backing vocals. This release is pure AOR pleasure and fine examples are 'A little thing' and 'What I've Got Is Real. Stan even delves into the blues with 'Don't let them down' and Gospel-flavoured styled backing singing on 'Love Someone' that throws in a brightly brilliant vocal bridge before the guitar solo kicks in.'Don't tell me' is very fresh, sweet moderate tempo number with great funky wah-wah guitar playing and you just can't help nodding the old head to it. 'Lonely won't leave me alone' is very impressive with its John 'Cougar' Mellencamp country vibe - man, that harmonica hits you straight away - it really is the canine's testicles!! I guess this is what Bad Company's 'Shooting Star' would be like if it ever went American Country-Folk.It's a good AOR album, which is bound to do well all over Europe.
7/10
By Glenn Milligan, BA Hons CS